In this week's roundup, learn about how Amazon became the largest garment seller in the U.S., the future of the ecommerce market size, and India's aim to become a favorable manufacturing hub.
Best in Manufacturing – April 06, 2021
Each Tuesday, we publish a list of top articles and other content related to manufacturing in areas like quality control, product development, supply chain management, sourcing, auditing, and law.
1. Guess Who's the Largest Garment Sellers in The U.S.? Amazon.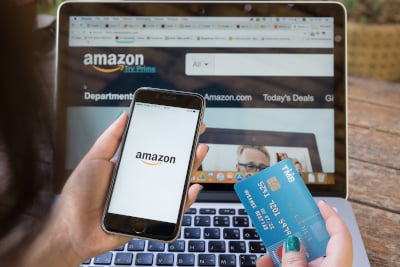 As the largest eCommerce platform globally, Amazon enjoys huge popularity. Consumers tend to buy everything from Amazon, from a small handily book to a piece of big machinery. But do you know Amazon now emerges as the largest garment retailer in the U.S.?
According to the latest data from Wells Fargo, Amazon's sales of clothing and shoes increased 15 percent in 2020 and reached $41 billion. It has now exceeded other giant garment retailers like Target, Walmart, and Gap.
Wells Fargo stated in its report that this increase was affected by the pandemic:
While this was only a modest increase of +15%, we believe that overall demand for apparel was \
stifled by the pandemic, and Amazon's customers were more focused on 'essential' items and/or items that catered to the newfound work-from-home environment.
However, with the anti-virus vaccine continues coming out, more consumers will shop again in physical stores. Wells Fargo estimated that Amazon's sales of clothing and shoes will experience a modest growth rate of around 10 percent in 2021.
Amazon sellers are booming
Benefitted from the consumer shift to eCommerce, Amazon enjoyed rapid growth in the past year. Eyeing the surging eCommerce demands, more sellers are eying Amazon platform to sell their goods. And this trend continues to this day.
According to research by Finbold, as of March 21st, 295,000 new sellers have onboarded Amazon in 2021. This means on average there are 3,700 new sellers every day. Finbold's research report wrote:
…most retailers in severely hit areas like the United States have been turning to popular marketplaces like Amazon to reach more customers. Interestingly, two new sellers joining per minute explain Amazon's position in helping third-party sellers crack the new online market.
Breaking down the data, most of the new sellers joined Amazon through the U.S. marketplace, account for about 26 percent. Indian sellers and Canadian sellers ranked second and third place, accounting for 10.1 percent and 7.5 percent.
Garment brands are turning to a circular model
The garment industry is a giant industry but it's also one of the biggest polluters to the environment. In the era of sustainability, brands are making changes to reduce their carbon footprints. Along with the garment industry's giant supply chain, there are three major fields that brands are working on.
The first is applying more technology to the supply chain. High technology can help to best allocate the resources within the supply chain to reduce waste of raw material. High-tech can also accurately calculate water consumption to reduce water pollution
The second is giving the garments a second life. Brands are rolling on some apparel recycling programs within their stores to gather those used garments. Normally the brands will then transform them into new fabric, and some will sell them to finance the participating nonprofits' projects.
Last but not least is the packaging. This is a rising problem since eCommerce sales are surging and more packaging are needed for those orders. Many brands are now applying new packaging solutions to reduce plastic packaging. For example, paper bags and fully compostable cornstarch mailing bags are hot options.
Follow the link below to learn more about how Amazon became the largest apparel retailer in the U.S.
Amazon becomes the top clothing retailer in the U.S., outselling Walmart, Target, Gap and others – Tonya Garcia, Market Watch
2. E-Commerce could become a trillion-dollar market soon
Amid the pandemic, eCommerce has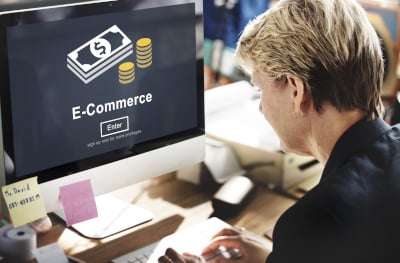 become a new marketplace for both sellers and buyers. The momentum of e-commerce has not stopped. On the contrary, many consumers have become accustomed to placing orders online.
In 2021, global spending on eCommerce is expected to increase a further $900 billion and reach $1 trillion, according to the Digital Economy Index report by Adobe. Plus, Adobe found that the consumers are now more willing to choose the "buy online, pick up in-store (BOPIS)" method instead of ordinary delivery.
In addition, Adobe pointed out that more consumers are now turning to "buy now and pay later" service. The usage of this service has surged 215 percent compared to last year. This phenomenon indicated that consumers are now facing increased financial stress. Thus, more installment payment options are used.
Pinduoduo is now the biggest eCommerce platform in China
As one of the most developed countries in e-commerce, eCommerce is an extremely hot topic in China. As for December 2020, there were 782 million online shoppers in China and the figure is still increasing. Brands have onboarded several ecommerce platforms to cover as many consumers as they can.
You might be familiar with the name of Alibaba, a giant in online business in China, and its platforms Taobao and Tmall. But recently, a young player overran Alibaba and became the biggest ecommerce platform in China: Pinduoduo.
Started in 2015, Pinduduo comes a long way in a short time. This platform now owns 788 million active users, users who bought at least one item last year, according to its fourth-quarter earnings. The figure is a 35 percent jump from a year earlier and exceeded Alibaba's 779 million for the first time.
Moving forward, Pinduoduo might go international, eying a larger market globally. The platform's aim is to "become a mature and global public organization" but it might take more time to realize the goal eventually.
Should eCommerce head green? Yes.
Just like other industries, eCommerce needs to become more sustainable to reduce its carbon footprint. Along its supply chain, from the manufacturing process to package delivery process, there are rooms to improve and be "greener".
Let's have some big players in the field for instance. Amazon has committed to shift to all-electric delivery vehicles and become carbon neutral by 2040. And Shopify is buying 15,000 metric tons of carbon offsets from direct air capture companies to minimize its carbon footprint.
So, how can eCommerce become a "greener" industry? Practical Ecommerce listed out three steps for your reference:
Improve the supply chain. A huge portion of the emissions come from the overall supply chain. You can ask your supplier to calculate the carbon footprint and bring the figure down to your limit. A small change can have a big impact.

Offer shipping alternative. You may offer multiple shipping alternatives based on your consumers' needs. A slower and more sustainable delivery option can help to reduce carbon emissions.

Switch to renewable electricity. As for the eCommerce business, the usage of much electricity is inevitable. Switching to eco-friendly electricity can significantly reduce carbon footprint but can be costly sometimes as well.
Follow the link below to learn more about the future of the eCommerce market.
E-commerce spending could reach $1 trillion in 2022: Adobe – Tatiana Walk-Morris, Retail Dive
3. India is working toward a favorable manufacturing hub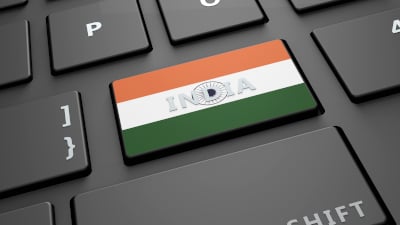 It's a truth that the pandemic has seriously affected the supply chain. But now, the world shows a strong demand for manufactured goods after a year of lockdown. Facing a strong need, the stronger manufacturing capacity means a larger market share.
And now, India is grabbing the opportunity to get ahead in the global supply chain reconfiguration race. The Indian government is shifting from "intent" to "implement" to boost the country's manufacturing industry.
For example, the Indian government announced a series of reform policies to reach its goal, including:
Setting up manufacturing clusters

Improving ease of doing business

Announcing Production-linked Incentive (PLI) schemes

Pushing financial sector reforms and tax reforms

Incentivizing R&D

Developing large infrastructure projects
India is developing its laptop manufacturing
India has been famous for its strong capacity in smartphone manufacturing. And now, the country is also eyeing to develop its laptop manufacturing capacity.
In February 2021, the Union cabinet approved a $1.02 billion production-linked incentive (PLI) scheme for laptops, tablets, all-in-one-personal computers, and servers.
Amid the pandemic, personal electronic devices are being more important than ever under the need for work-from-home and study-from-home. According to Fortune, the sales of laptop and desktop computers exceeded 302 million in 2020, a 13 percent increase from 2019 and the most since 2014.
Prabhu Ram, Head-Industry Intelligence Group (IIG), CMR, said the capacity of laptop manufacturing is essential to Make-in-India Scheme:
On the back of the mobile manufacturing success story, the PLI for IT hardware is a game-changer that will lead to increasing domestic value addition and more importantly, position India as a major export hub.
By boosting its export-oriented local manufacturing of laptops and tablets, India is expecting to open up $100 billion opportunities by 2026. What's more, the plan is estimated to create five hundred thousand additional job opportunities and a cumulative inflow of foreign exchange to the tune of $75 billion.
What are the benefits and limitations of manufacturing in India?
India is a manufacturing hub full of potential. But before you start your manufacturing lines in India, let's learn about some benefits and limitations of Indian manufacturing and make sure you are making the right choice (related: Manufacturing In India Vs. China).
If you are looking for an alternative for China, India is an attractive choice, the country has:
Low labor cost: India's minimum wages similarly vary across states and range from about $66 to $202, which is more competitive than

China

's. For labor-intensive products, India is a good choice.

Large labor size:

According to September 2019 data from the World Bank, India's labor force numbers about 519 million. This number is still far from China's but is already a huge number comparing to other Southeast Asian countries. You can easily find workers in India.
However, there are some limitations:
Unadvanced logistics: About 40 percent of India's roads are unpaved. And 75 percent of India's highways are two lanes wide or fewer. This might affect your efficiency when shipping the goods, especially in emergency cases.

High cost for starting a business: The cost of all official fees and required professional services involved in registering a firm in India can be expensive and this is not cost-effective for some small businesses.
All in all, if you are an importer, you shall account all factors into your consideration before making a decision. Analyze your needs and remain flexible is never a bad idea.
Follow the link below to learn more about India's goal to become a manufacturing hub.
'Government's shift from 'intent to implement' visible in making India a favourable manufacturing hub' – Dr. Akshay Bellare, Financial Express
---
We're constantly scanning the web for top manufacturing stories and news. If you'd like to submit an article for consideration for our weekly Best in Manufacturing, send us a message and let us know