This week on Best in Manufacturing, learn about infrastructure improving Asia's supply chain, tips for cheaper injection-molded parts, reducing rework through lasers and more!
Each Sunday, we publish a list of top articles and other content related to manufacturing in areas like quality control, product development, supply chain management, sourcing, auditing and law.
1. Infrastructure at the forefront of improving Asian supply chains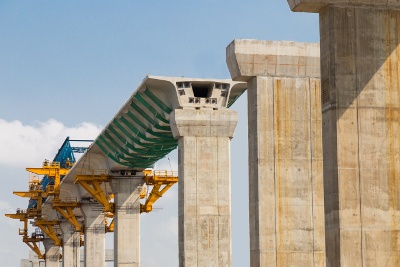 Credit is an essential part of development, both for independent businesses and entire countries. Without appropriate capital, it can be hard to make the improvements that are necessary for growth. And when it comes to Asia, the Asian Development Bank's (ADB) nearly 50 years of lending are a testament to its dedication to assisting a host of countries across the continent.
Looking forward, the ADB wants to continue this mission and ensure member nations have access to the resources they need to improve.
In this op-ed written by the head of the ADB himself, Takehiko Nakao, he mentions how China achieved remarkable growth because of its investments in infrastructure. The ADB is committed to helping countries develop their infrastructure to achieve similar results to China's. Specifically, he says,
For its part, ADB plans to boost infrastructure development and other support to its member countries by increasing its annual approvals (including grants) by 50% to $20 billion by 2020.
The plans for developing more infrastructure also include initiatives to use advanced and environmentally-friendly technology. And in the process of making infrastructure additions, the ADB is expanding its credit lines for private projects that will develop communications and renewable energy projects.
For importers, this is all exciting news. The supply chains that run throughout Asia might already provide factories and importers with what they need. But there's always room for improvement, and with ADP's assistance, these supply chains might become even more streamlined and full of opportunity.
While the future is never certain, one thing is clear for now: the ADB remains committed to developing Asia. Personally, I can't wait to see these changes in the years to come.
To read about the full, in-depth ADB plan for Asia, check out the full op-ed in the link below:
ADB's New Strategy in Asia: Helping Build Quality Infrastructure at Scale – Takehiko Nakao, Asian Development Bank
2. Staying ahead of the curve with agile technology
Manufacturing is constantly improving through advanced technology, like augmented reality. Yet to have a chance against competitors, manufacturers need to incorporate more than just one hi-tech innovation into their businesses.
Living in the past with outdated processes and equipment won't move your business forward. To truly inch ahead of the rest, manufacturers need to be agile. And thankfully, the author has proposed these suggestions to stay ahead of the curve in 2017:
Developing smart factories – computers and machines can communicate with each other, which will enable them to monitor processes and make decisions.
Embracing the cloud – "[the cloud] can be a more cost-efficient means of hosting your ERP solution and offer scalability that can be responsive to what your business requirements are at a particular point in time."
Pursuing servitization – for some firms, manufacturing and selling a product isn't the only opportunity for revenue. In the years to come, businesses might be able to pursue other business models using servitization as customers turn to equipment makers for expertise.
And more!
No one wants to be the manufacturer that's five years behind everyone else. And by considering these suggestions and the trends facing manufacturing in 2017 (see #2), you can remain modern, competitive, and profitable.
If you'd like to read about these ideas and more in full, check out the article in the link below:
How Agile Technology Could Be the Key to Manufacturing Prosperity in 2017 – Stuart Hall, Manufacturing Global
3. Tips for cheaper injection-molded parts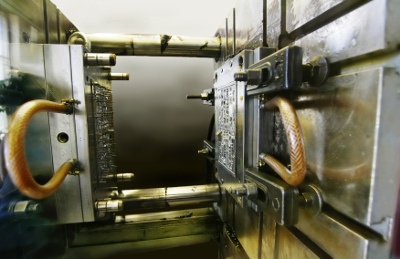 Injection molding is frequently used in manufacturing. The process is essential for producing anything from tiny components to entire body panels of cars.
But sometimes injection molding can get pricey. Aside from avoiding the costs posed by injection molding defects, you might need many different, expensive parts. And if you're not sure if they're exactly what you need, it helps to know how to save money on them.
Apply these tips to save money on your next order of injection-molded parts:
Eliminate undercuts – undercut features can complicate injection molding because they prevent part ejection. Not needing them in your parts can save you money.
Eliminate unnecessary features – is the feature absolutely essential to how the product functions? If not, consider adding it later.
Reduce cosmetics – if you want a pretty product, you have to pay for it. By reducing the amount of polish, bead blasting or aesthetic features of an item, you can avoid paying unnecessary tooling costs.
And more!
Your next order of injection-molded parts doesn't have to be excessively expensive. By following these tips, you can get the most important features of your parts without breaking the bank.
If you're curious about the other six tips to reduce the cost of injection-molded parts, check out the full article in the link below:
9 Tips to Reduce Injection Molding Costs – Editorial staff, Proto Labs
4. 3D printing's disruption in Asia
It's hard not to acknowledge the potential of 3D printing. From being able to print human tissue to planes to just about anything else, the innovation is definitely poised to bring change to manufacturing and society in general.
While the scale of those changes is up for debate, one major advantage of the technology is that it doesn't require complicated supply chains to source several components. A product no longer needs to start from all the corners of the world. Instead, you can print it in your garage, classroom, office or almost anywhere else.
But 3D printing may not be good news for everyone. Since it will revolutionize how products are made, that means certain aspects of traditional manufacturing are at risk. One such aspect is the network of supply chains that make complicated goods possible. And with a threat to supply chains also comes a threat to the investments in infrastructure that many Asian countries have generously funded. And, unfortunately, this also complicates the investments posed by the ADP above.
The author reports:
It's in this way that 3-D printing could challenge economies of scale in the manufacturing sector and shorten the global supply chain networks, from multiple sites of production to a network that consists of material suppliers for 3-D printing and the final producers at or near the end-user.
What the author wrote begs the question: with shorter and less utilized supply chains, why invest as much in massive warehouses, giant ports and sprawling airports (among other improvements)?
The changes 3D printing is ushering in might not render infrastructural improvements completely unnecessary. After all, everyday citizens need efficient infrastructure too. But maybe several decades from now, when 3D printing is even more advanced, we won't need complex supply chains and super-funded infrastructure projects. Maybe we can just rely on our own personal 3D printers.
If you'd like to learn about some of the other ways 3D printing might disrupt the economies of Asia, check out the full article in the link below:
How 3-D Printing Could Disrupt Asia's Economies – Christopher Lim and Tamara Nair, US News
5. Less rework, more throughput through 3D lasers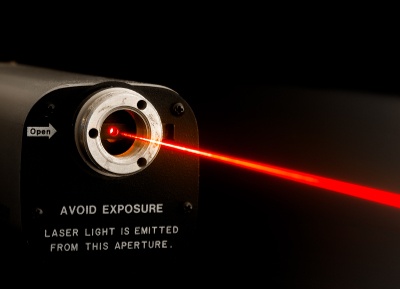 If you've got a major or complex manufacturing project to work on, you don't want to waste any time. And you would probably be pretty disappointed if your first efforts produced errors, requiring product rework. A project without complications is obviously best, but that's sometimes out of reach.
The author of this article mentions one case where errors are especially costly: making cranes.
He cites the company Manitowoc Cranes, located in Pennsylvania, USA. The company originally used "blueprints, tape measures, chalk, and some physical templates" to check on the work done to their cranes. But this method sometimes resulted in areas of the cranes needing welding rework, which hampered throughput and, ultimately, profitability.
Manitowoc overcame this problem by using the FARO Tracer laser projection system to help align parts. In addition to this benefit, the laser is helping the company by making it less reliant on physical design templates, which is a major benefit to its engineering efforts.
For other manufacturers and importers, the laser projection system could similarly help throughput by providing guidance for more accurate welds, cuts, or alignments. And after overcoming any initial resistance to the technology from seasoned employees, it could soon become an asset your company can't live without.
If you're interested in the success story of how Manitowoc used this laser system to improve its business, check out the full article in the link below:
3D Laser Projection in Manufacturing to Reduce Rework and Increase Throughput – Ryan Day, Quality Digest
---
We're constantly scanning the web for top manufacturing stories and news. If you'd like to submit an article for consideration for our weekly Best in Manufacturing, send us a message and let us know.