Learn about the "Phase one" deal, Malaysia's new manufacturing projects and Amazon's rising logistics capacity in this week's roundup.
Best in Manufacturing – January 05, 2020
Each Sunday, we publish a list of top articles and other content related to manufacturing in areas like quality control, product development, supply chain management, sourcing, auditing and law.
1. "Phase one" trade deal between the U.S. and China is finally agreed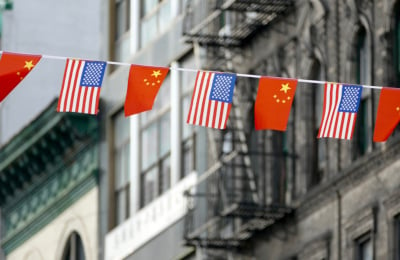 On July 6, 2017, the U.S. implemented the first 25 percent tariff on 818 imported Chinese products and officially started the trade war. Now, a year and half later, the two countries finally came to agreement on the "Phase one" of a trade deal.
This trade deal was made just before December 15th, 2019, when Trump claimed to impose a new round of tariffs on Chinese goods. Respectively, China did not proceed with planned retaliatory tariffs. U.S. President Trump said this was a large deal with China:
We have agreed to a very large Phase One Deal with China. They have agreed to many structural changes and massive purchases of Agricultural Product, Energy, and Manufactured Goods, plus much more.
According to the deal, the U.S. will nearly double its exports to China over the next two years.
However, the deal still needs to go through a legal review and translation process before it's signed. But it has already spread positivity among people.
What is in "Phase one" deal?
The "Phase one" deal was so hard-earned that the U.S. Treasury Secretary Steven Mnuchin called it "a historic deal." So what's in this "Phase one" deal? Here are some key points in this deal:
Cut tariffs: Aside from canceling the scheduled tariffs, the U.S. will also cut by half the tariff rate it imposed on Sep 1st from 15 percent to 7.5 percent. But the 25 percent tariffs on $250 billion worth of Chinese goods remain.
Add purchasing: China agreed to purchase at least $200 billion in U.S. products in the next two years. The purchase will include manufactured goods, energy and services and $50 billion of agricultural products.
Intellectual property: China will implement stronger legal protections for patents, trademarks, and copyrights. China also agreed to refrain the supporting to the outbound investment aimed at acquiring foreign technology.
Also, China will keep opening up its financial services sector to more foreign competition to boost imports. But China's state-run media has pointed out that not every foreign institution will be able to enter China's financial market.
Risks remain as key details are still unclear
Although the "Phase one" deal has brought respite to business in both China and the U.S., unresolved key details are still blocking the way to a final trade agreement. Some analysts advised caution on the upbeat trade news. John Bromhead, foreign exchange strategist at ANZ Research, said:
The announcement is a step in the right direction for the two nations, but does not completely reduce the chances of trade disputes between the two nations in the year.
John has also indicated that the U.S. might impose tariffs on Chinese goods again in the future.
Although the purchase of agriculture products was a significant part that pushed the trade deal, it is also one of the uncertainties. Ting Lu, chief China economist, said:
That scale of purchases seems implausible and Chinese officials were reluctant to mention any specific target during their press conference.
Moreover, the two countries are still unclear on the issue about China's subsidies to state-owned firms.
All in all, this "Phase one" deal is still in a fragile situation. Business in both the U.S. and China better have a "Plan B" for any change in the long-lasting trade war.
Follow the link below to learn more about this hard-won "Phase one" trade deal.
Despite the US-China trade agreement, key details are unclear – Evelyn Cheng, CNBC
2. Malaysia is investing a billion in building manufacturing projects
Malaysia is the third biggest economy in Southeast Asia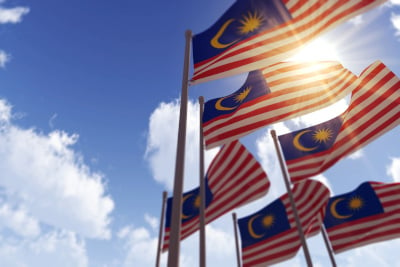 and the fifth largest economy in Asia. Recently, Malaysian government announced its latest plan to improve it manufacturing sector. The government has approved four manufacturing projects worth $1.3 billion.
According to government, the four manufacturing projects will create over 1000 job opportunities and over 80 percent will be Malaysians. Datuk Darell Leiking, Malaysia's International Trade and Industry Minister, said:
We look forward to attract more investments in the near future. For the first nine months of 2019, Malaysia recorded RM149 bil worth of approved investments in the services, manufacturing and primary sectors.
For the first nine months of 2019, Malaysia saw a 185.7 percent increase in approved investments for global establishments. The country's investment in the four manufacturing projects is expected to help Malaysia better integrate into the global supply chain.
Malaysian manufacturing capacity is growing
Nowadays, with the trade war disturbing the global supply chain, companies are busy finding Asia sourcing alternatives to flee China. If you are also considering an Asia sourcing alternative, Malaysia can be your choice.
Malaysia ranked 15th on the World Bank's 2018 ease of doing business metric and outranked China's 46th. There's no value-added tax (VAT) for exporters in Malaysia while exporters have to pay 13 percent on exports from China.
Also, Malaysia has a higher skilled labor rate compared to other Asia countries like Vietnam, Bangladesh and Indonesia. The country ranked 6th globally on the World Economic Forum's ranking of current workforce skills. Businesses who are in high-tech manufacturing will find it easier to hire suitable employees in Malaysia.
Moreover, Malaysia has a relatively good geographical location. Malaysia is located on the Strait of Malacca, an important shipping lane. The country is also the home of the second and third busiest ports in Southeast Asia.
Strong potential in Malaysia's furniture and textile industry
In 2017, Malaysia exported $263 billion worth of goods and machines accounting for $130 billion. This country has a strong capacity in machine manufacturing. Aside from this, Malaysia also has strong potential in furniture and textile manufacturing.
Malaysia is one of the top 10 largest furniture exporters in the world. While the U.S. put a 25 percent tariff "death sentence" to Chinese furniture makers, Malaysian furniture manufacturers gain their opportunities.
Malaysia's furniture exports to the U.S. jumped 20.8 percent in the first five months of 2019. Poh Huat Resources, a Malaysian furniture company, saw its sales to the U.S. increase by 30 percent in October 2019. Furniture exports from Malaysia will grow 6.1 percent to $2.7 billion in 2019 according to AmResearch's estimation.
Additionally, Malaysia has established its first textile manufacturing hub to win more business. The textile manufacturing hub will be connected to logistics services for better transportation. The hub will also be part of the effort to revive the textile and apparel industry.
Follow the link below to learn more about Malaysia's latest investment in manufacturing projects.
Govt approves 4 manufacturing projects worth RM5.4b – staff, The Star
3. Amazon's logistics capacity is on the rise
Amazon is currently the largest retailer in the world. This giant ships now ships 2.5 million packages each year. There's no doubt that Amazon is a successful retailer but Amazon is also growing fast in developing its logistics capacity.
As for now, Amazon is handling roughly 46 percent of items ordered through its U.S. site, according to Wolfe Research. But according to analysis from Morgan Stanley, Amazon will handle 65 percent of its total parcels in the U.S. by 2022.
As for 2019, Amazon's 2.5 billion package figure is still lower than FedEx's 3 billion and UPS's 4.7 billion. However, at the current growing speed, Amazon might surpass FedEx and UPS in package volume in 2022.
With such fast growing speed, Amazon is quietly changing the cake of logistics. Morgan Stanley's note claimed this view:
[Amazon's] commitment to increase capacity by 2024/2025 re-affirms our view that a Third-Party Logistics offering is coming.
Amazon is now its own biggest package shipper
According to Morgan Stanley, Amazon's carrying is an important part to its profitability. In August, FedEx announced that it won't ship Amazon's packages in the U.S. anymore. Regarding to this change, Amazon turned to other third-party carriers and its own logistics resources to handle those packages.
Amazon now ships almost 48 percent of its own packages. Meanwhile, USPS handles 33 percent, UPS handles almost 17 percent and FedEx ships under 2 percent. This makes Amazon to become its own largest shipper.
The huge success comes from Amazon's huge investment. In Q1 2019, Amazon's shipping costs jumped 23 percent to a record $9 billion. The company spent $800 million on Q2 to improve its new one-day delivery service. This giant will spend over $27 billion on shipping for the full year.
In the future, Amazon will invest more to improve its shipping capacity. Amazon's Prime Air fleet now has 65 planes. The company plans to expand its fleet to 70 planes by 2021.
Logistics providers are competing over new delivery methods
Still, Amazon has many competitors in delivery. Take drone delivery as example. Amazon has unveiled its revolutionary new drones in June. Although Amazon plans its futuristic drones to take flight "within months", it still have strong competitors like Google's Wing and UPS.
Further, DHL is running ahead as it has already started to use delivery drones in China (related: U.S. Blacklists Huawei in Trade War Move see #3).
The competition is also intensive in electronic vehicle (EV) delivery. Currently, Amazon, UPS and DHL all have their own strategies in EV delivery.
Amazon ordered 100,000 electric delivery vans and will put them all on road by 2024. UPS has planned to roll out 50 new electric delivery trucks as they cost "no more than regular diesel vehicles". And DHL now has over 10,000 electric vans on the road that vary in small, large and extra-large size.
Besides, there's already autonomous delivery robots on the street. Although the robots only deliver foods for now, logistic companies might soon enter the battle of robot delivery for broader use.
Follow the link below to learn more about Amazon's growing shipping capacity.
Amazon Logistics parcel volume will surpass UPS and FedEx by 2022, Morgan Stanley says – Emma Cosgrove, Supply Chain Dive
---
We're constantly scanning the web for top manufacturing stories and news. If you'd like to submit an article for consideration for our weekly Best in Manufacturing, send us a message and let us know.