Learn about Malaysia's manufacturing hubs, why can't Vietnam replace China and EU's softer stance toward revoking Cambodia's EBA status in this week's roundup.
Best in Manufacturing – November 17, 2019
Each Sunday, we publish a list of top articles and other content related to manufacturing in areas like quality control, product development, supply chain management, sourcing, auditing and law.
1. Malaysia is developing manufacturing hubs to win more business
Malaysia is currently the fifth largest economy in Asia, following China, Japan, India and South Korea. The country ranked 15th on the World Bank's 2018 ease of doing business metric while China only ranked 46th. Its total exports in 2018 nearly reached $241.4 billion. There are several benfits of manufacturing in Malaysia: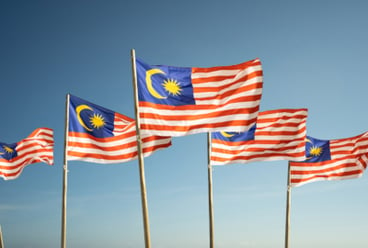 Skilled labor: Malaysia ranked sixth

globally on the World Economic Forum's ranking of

current workforce skills

.

The country has a relatively high skilled labor compared to countries like Vietnam, Bangladesh and Cambodia.
No value-added tax (VAT): Manufacturing in Malaysia is exempt from VAT on exports, whereas there's a 13 percent tax on exports from China. This policy helps lower costs for importers who want to purchase goods made in Malaysia.
Geographical advantage: Malaysia is

located on an important shipping lane, the Strait of Malacca. The country is also the home of the second and third

busiest ports in Southeast Asia

.
Malaysian government to establish its
first textile manufacturing hub
In Malaysia's entire manufacturing sector, the electronics industry acounted for the part in Malaysia's total export with 28.3 percent. To diversify industry in the country, the Malaysian government is now planning to develop smaller manufacturing sectors, such as its softlines sector.Together, the textile and apparel industry are the eleventh largest manufacturing sector in Malaysia. This industry employees 155,000 workers in total. The government believes this industry can export $5.8 billion worth of goods by 2020.
According to the Malaysian government, the textile manufacturing hub will be part of the effort to revive the textile and apparel industry. The government thinks that domestic investors are fully capable of developing this hub and invigorating Malaysia's textile sector.
Although a specific location for the textile manufacturing hub hasn't been specified yet, the Federation of Malaysian Fashion, Textiles and Apparel (FMFTA), proposed that the government should allocate between 600 to 1000 hectares of land for the new hub. The FMFTA has also suggested that the hub should be connected to logistics services for better transportation.
Furniture manufacturing in Malaysia is thriving
While the Malaysian government is busy building its textile and apparel industry, there's already a major winner in the country's manufacturing sector: furniture (related: Malaysia's Furniture Sector Benefits from Trade War Tailwind ).
Malaysia exports 80 percent of its furniture production and is among the top 10 largest furniture exporters in the world. As a result of the U.S.-China trade war, Malaysia's furniture sector is winning more orders from the U.S.
The trade war has put 25 percent "death sentence" tariffs on Chinese furniture makers. As a consequence, many U.S. furniture importers turned to Malaysia. Malaysia's furniture exports to the U.S. jumped 20.8 percent in the first five months of 2019.
AmInvestment Bank Research (AmResearch), the research institution of the largest investment bank in Malaysia, gave a good example in its :
Poh Huat Resources for instance, has guided for its sales to the US from its Malaysian operations to increase by another 30% in October 2019, after surging by a third in FY18.
In total, the Manufacturing Purchasing Managers' Index (PMI) for Malaysia rose to its highest level in 6 months to 49.3 points in October 2019. The government said the strong performance of its manufacturing sector will help the country achieve its 2019 GDP growth target of 4.7 percent.
Follow the link below to learn more Malaysia's first textile manufacturing hub.
Malaysia mulls plans for 1st textile manufacturing hub – Fibre2Fashion News Desk, Fibre 2 Fashion
2. Replacing China? Vietnam still has a long way to go
Vietnam has grown rapidly amid the U.S.-China trade war.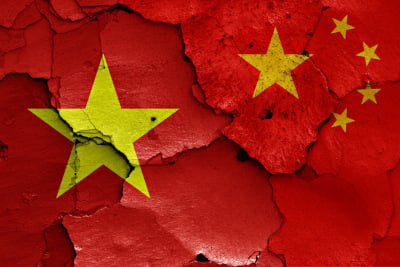 The country is almost the first choice for companies who are moving from China.
Big brands who previously placed manufacturing lines in China are gradually moving to Vietnam. Take Sport giant Nike for instance. In 2010, China accounted for 34 percent of Nike-branded footwear while Vietnam accounted for slightly more than China at 37 percent.
But in 2018, Vietnam's proportion grew to 47 percent and China's dropped sharply to 26 percent.
Due to the trade war, Chinese exports to the U.S. have tumbled. Among the $35 billion loss in money that would have gone to Chinese exporters, 63 percent was shifted to countries like Vietnam. Euben Paracuelles, a senior economist from Japanese bank Nomura,said:
It's very clear that where China has lost market share in terms of U.S. exports, Vietnam has picked up the slack.
It seems like Vietnam is doing a great job in absorbing China's production. But can Vietnam replace China in manufacturing? The answer is no. At least not yet.
Why can't Vietnam be the "next China"?
While companies are busy expanding their manufacturing in Vietnam, the shortcomings of Vietnamese manufacturing are gradually emerging.
The first difference where Vietnam can't beat China is in the sheer size of China's manufacturing industry and economy. China now has a mature manufacturing sector and massive manufacturing volume. China accounts for 28.22 percent in the share of global manufacturing output while Vietnam only accounts for 0.27 percent.
For companies seeking a mature manufacturing environment and sufficient manufacturing supply for their goods, Vietnam might not be a good choice.
Another concern is the procurement of raw materials. Companies that want to replace their Chinese factories with Vietnamese ones are finding it's not so simple. For example, 70 to 80 percent of textiles used by Vietnam's garment industry are imports from China. Another example relates to medicine. Vietnam's pharmaceutical of necessary reagents. Dependence on importing raw materials is hindering Vietnam from replacing China.
In addition to these issues, unskilled labor (see #3) is also slowing Vietnam's progress in replacing China. Only 12 percent of Vietnam's 57.5 million-strong workforce are highly skilled. The small size of Vietnam's population and lack of education reform makes it hard for Vietnam to compete on the basis of a skilled labor force.
Tech manufacturing in Vietnam is a new choice
Although Vietnam can't replace China in the short term, it's still a good place to consider for relocation for some projects. For instance, manufacturing tech products in Vietnam is becoming increasingly attractive (related: Vietnam becoming a tech hub in the wake of the China-U.S. trade war).
In building the ecosystem for tech companies, the Vietnamese government is playing a crucial part. Amra Naidoo, the co-founder of Accelerating Asia, said:
In recent years, programs such as the Vietnam Silicon Valley, Saigon Innovation Hub and Business Startup Support Center have been established to accelerate and form the nucleus of this growth.
Big tech companies have already moved to Vietnam to place their manufacturing lines. Apple has already diversified its supply chain to include Vietnam to make iPhones. And in August, Google announced moving their Pixel phone production lines from China to Vietnam.
Tech startups have been eyeing Vietnam's growing capacity in high-end manufacturing. They've begun to manufacture their products in Vietnam. But there's a catch. Many manufacturers still need to rely on materials, like plastic, sourced from China.
Follow the link below to learn more about why Vietnam has a ways to go before becoming the "next China" of manufacturing.
These charts show Vietnam is far from matching China's manufacturing prowess – Yen Nee Lee, CNBC
3. EU takes softer stance on revoking Cambodia's EBA status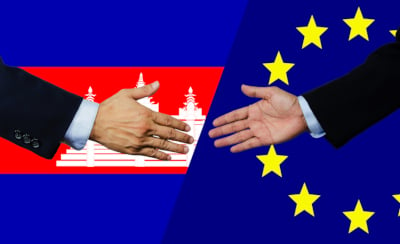 The "Everything But Arms" (EBA) is the most important trade deal to Cambodia. The EBA is a trade preference system that allows Cambodia to export almost any kind of good, except for weapons, into the EU with zero tariffs. And 99 percent of the country's exports to the EU enjoy the EBA benefits.
However, Cambodia has feared losing EBA trading status with the EU for several months. In July, the EU completed its six-month investigation into human rights in Cambodia. Political analysts say there's a high possibility of the EU revoking Cambodia's EBA privileges.
If the EU revokes the EBA, there will be a 12 percent tariff on garments, 16 percent tariff on footwear and 10 percent tariff on bicycles. Cambodia's pillar garment and footwear industry would decline by $654 million a year if the EBA is gone.
Also, the potential revocation of the EBA might result in large job losses in Cambodia. Take the Cambodian village of Trach, for instance. In Trach, 75 percent of the residents work in garment plants or sell food to the garment workers. Trach residents are seriously anxious that they will lose their means of earning money if the EBA deal vanishes.
The revocation might hurt both Cambodia and the EU
Due to the fear of losing its EBA status, Cambodia has been working to improve its domestic human rights conditions. For example, in early October, Cambodia rose workers' wages 4.4 percent to signify they are taking steps to treat them better.
Due to Cambodia's efforts, the possibility that the EU will revoke Cambodia's EBA agreement may be fading.
According to one official, decision-makers are being more conscious of Cambodia's progress on human rights. Parts of the EU are realizing that revoking the EBA agreement could potentially impoverish thousands of already poor Cambodian workers if manufacturers move out of the country.
Andrej Babis, Czech Prime Minister, said:
The Czech Republic holds the view that [the EBA scheme] is a very important tool, and Cambodia has a positive stance regarding human rights. We believe that the EU will discuss this issue, and we will resolve it.
Additionally, the revocation of Cambodia's EBA status might hurt the EU too. The European Chamber of Commerce in Cambodia called on the EU to have a "sober second thought" on whether to revoke the EBA:
The revocation will] jeopardize European investments, the European business community, European development initiatives and the livelihoods of Cambodian citizens.
However, some officials said the possibility that the EU will kick Cambodia out of the EBA deal is 50-50. Cambodia should brace for the worst.
The advantages and disadvantages of manufacturing in Cambodia
Despite the risk of withdrawing the EBA, it is still very competitive to manufacture in Cambodia (related: Is Cambodia Poised to Become a Major Manufacturing Hub?).
Cambodia has some of the lowest labor costs in Asia. The country is a natural fit for labor-intensive manufacturing, like garment production. As a result, the garment and textile industry is the largest export industry in Cambodiaand it accounted for 63 percent of the country's total exports. Any importers that need garments and textiles might find success in manufacturing in Cambodia.
Cambodia is also one of the few countries in Southeast Asia that allow fully foreign-owned investments. This gives foreign investors opportunities to expand their business without forfeiting control to local partners.
However, if you are going to relocate your manufacturing to Cambodia, you should also consider the disadvantages.
The first thing to consider is the limited size of labor force. With a small population of 16.6 million, Cambodia's 9-million labor force is one of the smallest in the Southeast Asia region.
Adding to that disadvantage is that, Cambodia only ranked 98th globally on the World Bank's 2018 Logistics Performance Index. Poor logistics and infrastructure mean a less efficient supply chain, which could negatively impact production time, production costs and overall shipping time.
Follow the link below to learn more about the EU and Cambodia's manufacturing relationship:
EU weighs softer stance toward Cambodia over human rights – David Hutt, Nikkei
---
We're constantly scanning the web for top manufacturing stories and news. If you'd like to submit an article for consideration for our weekly Best in Manufacturing, send us a message and let us know.