Learn about the "Phase one" trade deal, Malaysia's electronics manufacturing and Vietnam's skilled labor shortage in this week's roundup.
Best in Manufacturing – October 27, 2019
Each Sunday, we publish a list of top articles and other content related to manufacturing in areas like quality control, product development, supply chain management, sourcing, auditing and law.
1. The U.S. and China reached "Phase One" of a trade deal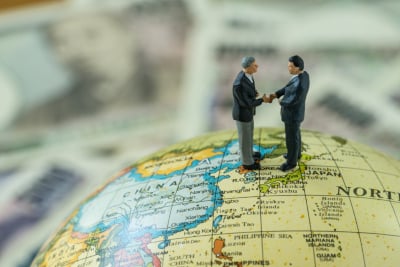 Following a two-day meeting on October 10 to 11 in Washington DC, President Trump announced the first phase of a deal to end the trade war with China.
"Phase one" appears almost five hundred days since the trade war started. It represents the biggest step by the U.S. and China in 15 months to end a tit-for-tat tariff dispute.
This step is welcome news for many industries that have been casualties of the trade war. Cui Fan, a prominent professor of trade policy in Beijing, said it was the first time negotiators "have reached some solid result".
President Trump announced there will be two or three phases in total with the expectation of achieving a written "Phase one" deal within five weeks. Trump hinted the two leaders could reach an agreement at the summit of the Asia Pacific Economic Cooperation countries on November 16.
What exactly is this "Phase one" deal?
Although the "Phase one" deal is not yet finished, it has already defused the trade tension on the global economy. Here are the reported details of the pending "Phase one" deal:
The U.S. delayed the planned October 15 tariffs hike (from 25 percent to 30 percent) on about $250 billion in Chinese goods
China will purchase $40 to $50 billion U.S. agricultural products in following two years
China will grant financial companies further access to the Chinese market
Steven Mnuchin, the U.S. Treasury Secretary, said both sides have achieved "fundamental understanding on the key issues". Critical points like IP protection and technology transfers were left for later phases of the talks.
The status of Chinese tech giant Huawei, a company the Trump administration backlisted earlier this year, is reportedly not part of this deal. The U.S. and China will negotiate separately whether to delist Huawei from the U.S.'s blacklist.
Trade uncertainty continues without a complete agreement reached
The delaying of the October tariff increases is a relief, but trade tensions remain for importers. The 15 percent tariffs on $160 billion of Chinese goods is still set to take effect on December 15.
As for the remaining uncertainties around sourcing from China, importers should continue to consider alternative manufacturing locations in Asia (related: Asia Sourcing Guide: 11 Top Alternatives to China [eBook]).
But moving out of China isn't as easy as simply finding another supplier elsewhere. Popular "plan B" manufacturing options can vary widely due to a number of factors, such as:
Diversifying your supply chain can limit risk in the unpredictable trading environment. Plan now and find your "next China" or the "plus one" alternative to augment your existing Chinese manufacturing operations.
Follow the link below to learn more about the "Phase one" deal of the ongoing U.S.-China trade war.
Trump Reaches 'Phase 1' Deal With China and Delays Planned Tariffs – Ana Swanson, The New York Times
2. Malaysia' electronics manufacturing bolstered amid trade war
As President Trump announced a wave of tariffs on many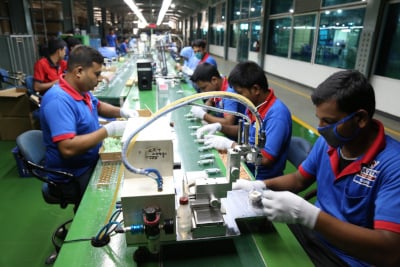 Chinese consumer electronics, more and more companies have started to look for suppliers outside China. And many electronics manufacturers are turning to Malaysia.
The electrical and electronics (E&E) industry is Malaysia's leading manufacturing sector. In 2018, the E&E industry contributed 38 percent of Malaysia's total exports.
The U.S. is not currently taxing "made-in-Malaysia" electronics products, creating a price advantage that makes companies who manufacture in Malaysia more competitive.
The Malaysian state Penang has become a hot spot among E&E manufacturing areas. That's because the two industrial zones in Penang have a long-established ecosystem of suppliers and customers in one place. Plus, labor costs in Penang are lower than those of its regional rival Singapore.
Penang regains its former prominence in electronics manufacturing
Penang, located on the northwest coast of Malaysia, was once called the "Silicon Valley of the East". In 1972, Intel built its first international manufacturing plant in Penang. Big U.S. firms like Dell and Motorola followed suit and established manufacturing lines in Penang.
But Penang became a "sleepy town" after 2005 as China lured electronics manufacturers away. Big firms began to build factories in China to take advantage of lower labor cost and land rent. Their move prompted some Malaysian suppliers to move as well.
Penang has started to see a second wave of investment since the start of the U.S.-China trade war. The foreign direct investments into Penang grew 11 times to about $2 billion in the first half of 2019.
U.S. chipmaker Micron Technology and iPhone supplier Jabil are now building factories in Penang. Micron pledged to invest $358 billion in Malaysia over the next five years. And Malaysian-based Hotayi Electronic could spend $239 million over the next one or two years to expand production there.
Malaysia is embracing companies that seek a "quick transfer"
Globetronics Technology (GT) focused on their Malaysian operation since leaving China due to rising labor cost in 2011. The company said they had gained more than 10 percent additional market share this year.
GT said some of their potential clients are seeking a "quick transfer" from "made-in-China" to "made-in-Malaysia". Those clients want to start up by "renting ready facility and transferring some of their existing mature operations to Malaysia".
To attract more quick-transferring companies, Malaysian companies are expanding their manufacturing plants. Pentamaster, a Malaysian manufacturer who completed their second plant last year, is now expanding the floor space of their first plant by another 10 to 15 percent.
Malaysia's E&E exports grew 0.7 percent from January to August, while South Korea's and Singapore's dropped in recent months. ING Asia economist Prakash Sakpal said:
We sense Malaysia's relative strength as a move up the electronics value chain. And if so, the outperformance should continue even if recent strength wears off in an entrenched global downturn.
Follow the link below to learn more about the "Silicon Valley" companies in Malaysia.
Trade war rejuvenates 'Silicon Valley' firms in Malaysia – Liz Lee, Krishna N. Das, Reuters
3. Skilled labor shortage limits Vietnam manufacturing prospects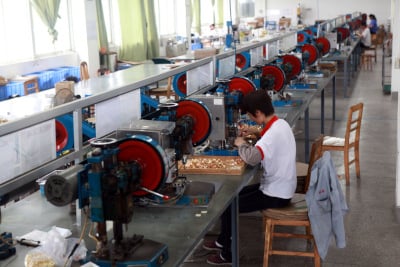 Vietnam has been a clear winner in the U.S. -China trade war. Big companies like Google and Nintendo have unveiled plans to establish new manufacturing plants in the country. And Vietnam's recent trade deal with the EU is attracting European manufacturers.
But in the midst of so much optimism, the lack of skilled workers is straining the development of Vietnam's manufacturing. The rush to Vietnam has resulted in one of the tightest labor markets in the world. And a battle to find qualified skilled labor is raging.
According to recruitment firm ManpowerGroup, only 12 percent of Vietnam's 57.5 million-strong workforce are highly skilled. The lack of skilled labor is now preventing some manufacturers from choosing Vietnam as their China sourcing alternative. And the situation has made local factory owners constantly weary of losing qualified staff. Nguyen Quang Anh, a 28-year-old software developer from Hanoi, said:
I know that when companies are considering where to locate their facilities, they do review what other manufacturers are in the area and the associated risk of poaching.
The shortage has forced some manufacturers to raise wages, leading to higher manufacturing costs overall and giving some manufacturers cause to consider leaving Vietnam.
What factors are hurting Vietnam's manufacturing capacity?
The sudden labor squeeze comes as no surprise. The size of Vietnam's population is just 7 percent of China's.
A lack of education reform is also a factor. Only 28 percent of the 18 to 29 age group attend university in Vietnam. Meanwhile, the number is 43 percent in Thailand and 48 percent in Malaysia. Adam Sitkoff of the American Chamber of Commerce in Hanoi said:
Numerous studies show that educational curricula in Vietnam are outdated, teachers overwhelmed and underpaid, and graduates lack the job ready skills sought by the private sector.
Plus, accelerating investment in the high-tech sector is further tightening the skilled labor market. And while the trade war push more companies to source from Vietnam, skilled workers in fields like IT, engineering and management are harder to find.
The Vietnamese government has recognized the detrimental impact the shortage has had on the country's development. And in 2016, officials announced a strategy to develop a skilled workforce to meet domestic and international demand. But few details have been released since.
How to maintain your manufacturing quality in Asia?
Apart from underqualified labor, a poor manufacturing environment or quality management system can also hurt your products' quality and damage your brand's reputation. As an importer, you may be familiar with quality control inspections to verify your products' quality. But it's also wise to conduct an audit to evaluate your supplier's facility and processes.
Different types of audits have different focuses. Here are five audits that can help you minimize risks in your supply chain (related: 5 Different Types of Audits to Evaluate Your Supplier):
Social compliance audit: This kind of audit helps verify and monitor your supplier's working conditions. SA8000 and SMETA are examples of well-known as standards.
Quality systems audit: This kind of audit help to understand your supplier's manufacturing capacities and internal quality controls. ISO 9001 quality audits are commonly used.
Good manufacturing practices (GMP) audit: GMP audits are another type of quality audit applying more to manufacturers of specific product types, such as medical devices and cosmetics.

Environmental audit: This kind of audit is usually conducted to evaluate a factory's environmental impact.

ISO 14001 is a common standard for this.

C-TPAT security audit: This audit is relatively uncommon. It helps suppliers assess compliance

with Customs-Trade Partnership Against Terrorism (C-TPAT) regulations in the U.S.
Follow the link below to learn more about the skilled labor shortage in Vietnam.
Choke point: Vietnam skilled labor squeezed by Sino-U.S. trade war – James Pearson, Phuong Nguyen, Reuters
---
We're constantly scanning the web for top manufacturing stories and news. If you'd like to submit an article for consideration for our weekly Best in Manufacturing, send us a message and let us know.