Short-lived trade truce, sub-Saharan Africa sourcing, supply chain climate change, Made in America production and Amazon sellers tariff strategy in this week's roundup.
Best in Manufacturing – December 16, 2018
Each Sunday, we publish a list of top articles and other content related to manufacturing in areas like quality control, product development, supply chain management, sourcing, auditing and law.
1. President Xi and Trump's trade truce may be short-lived
Presidents Xi and Trump agreed to press pause on the trade war for 90 days, following a dinner at the G20 summit in Buenos Aires.
While full details of the truce have yet to emerge, both sides have agreed to halt additional tariffs.
The U.S. will not increase tariffs on $200 billion worth of Chinese imports from 10 to 25 percent in January as planned. But existing tariffs, by both nations, will stay in place for now.
The tariff standstill is meant to provide an opportunity for negotiations. But the leaders must move fast to meet the 90-day deadline.
This diplomatic handshake presents a nice front, but who knows how long the reprieve will last?
What the leaders agreed to at the G20 summit
The truce provides a 90-day window for the leaders to discuss major structural issues between the U.S. and China. The White House said the presidents will immediately begin negotiations on:
Intellectual property protection
Cyber theft
Technology transfers
Services and agriculture
If negotiations don't show substantial results by the end of 90 days, the tariff ceasefire will end. And the U.S. will increase tariffs to 25 percent.
As part of the deal, President Xi also announced China's plans to:
Immediately increase purchases of American agricultural products from U.S. farmers
Buy a substantial amount of agricultural, energy, industrial and other products to reduce trade imbalances
Name fentanyl as a controlled substance, after U.S. complaints of inadequate Chinese regulation
Both sides appeared pleased as the dinner drew to a close almost an hour later than expected.
As he left the summit on Air Force One, Trump said:
It's an incredible deal. China will be opening up. China will be getting rid of tariffs.
What we still don't know about the trade standoff
While a truce is promising, specific details of the agreement and the exact value of China's purchases aren't solidified.
China may be ready to negotiate, but that's doesn't mean the floodgates are open.
Official Chinese government social media accounts said China has subdivided 53 structural issues raised by the U.S. into 142 items.
Each item is classified as "agreeable for mutual concession," "negotiable" or "unacceptable".
That means some of the 142 items are nonnegotiable. What happens when the presidents start to discuss the difficult issues?
If the last year is any indication of the two presidents' approach towards diplomatic conversation, negotiations will be tense during the 90-day grace period.
Follow the link below to continue reading about trade talks at the G20 summit.
US and China reach 90-day trade tariff ceasefire after China agrees to buy 'very substantial' amount of American goods – Zhou Xin and John Carter, South China Morning Post
2. Could sub-Saharan Africa become the world's next garment sourcing hub?
Just three countries—Morocco, Tunisia and Egypt—account for 70 percent of Africa's clothing and textile exports.
But according to Navdeep Sodhi, partner at Gherzi Textil Organisation, the remaining 30 percent is where Africa's textile export potential lies.
The current political environment is pushing textile manufacturers to explore new supply chains. ASEAN countries are a common jump for those leaving China.
But Africa is also starting to grow in popularity.
Northern African countries with a long-established infrastructure offer a secure hub for textile manufacturers. Many are using these hubs as a jumping-off point to access the growing textile industry in sub-Saharan Africa.
But before sub-Saharan African nations can reach their export potential, they'll need to attract investment.
Ethiopia's government is investing heavily in its garment industry
Government initiatives and preferential access to European and American markets through the African Growth and Opportunity Act are driving growth in sub-Saharan Africa.
Ethiopia's government has been especially proactive in attracting foreign investment.
In 2016, the government opened the Hawassa Industrial Park (HIP), the largest industrial park in Africa.
Since then, 18 firms have leased out the entirety of HIP's 52 units. Manufacturers in the park benefit from:
Cheap electricity and free water – HIP has its own on-site renewable energy source
Generous tax breaks and low rent – Rent is set to about $25 per square meter/year (compared to a 2015 average of $245 per square meter in Hawassa)
While HIP is just one industrial park, its success demonstrates the Ethiopian government's commitment to developing its garment industry.
And other countries, like Lesotho, Swaziland, Madagascar, Mauritius and Kenya have also seen textile industry upgrades in recent years.
But according to Sodhi, for manufacturing to really take off:
Africa should attract [major] players to change the face of the industry.
Egypt is a hub for sub-Saharan expansion
Li & Fung, the world's leading supply chain solutions partner for consumer brands and retailers, is one of those players.
Li & Fung has already brought 13 garment companies to Egypt from China and Bangladesh, with the intent to expand into other African countries in the coming years.
According to Jason Kra, president of the FRC division at Li & Fung:
[The firm's] short-term focus is how to scale up in Egypt, and then start in other countries in a bigger way.
If garment manufacturing takes off in the rest of Africa, Egypt is in a strong position to become a continental leader and hub.
The country is Africa's largest clothing and textile producer. It's known for:
Competitive labor costs
Centuries of textile experience
Geographic proximity to major markets
Egypt also benefits from Qualifying Industrial Zones (QIZ), which allow Egyptian garments to enter the U.S. tax-free if they contain 10.5 percent or more components from Israel.
Egypt's established industry, coupled with sub-Saharan Africa's government initiatives, is a window of opportunity for garment manufacturers.
Follow the link below to learn more about textile industry growth in sub-Saharan Africa.
US-China Trade war could accelerate Africa sourcing – Paul Cochrane, Just-Style
3. Climate change is a supply chain ticking time bomb
Over the next 80 years, the U.S. economy will shrink 10 percent due to climate change, according to a November report released by the Trump administration.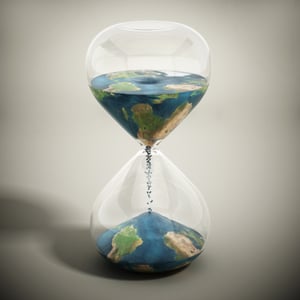 Climate scientists and 13 federal agencies complied the report, also known as the Fourth National Climate Assessment.
The National Climate Assessment's findings are expansive. They warn of the threat of climate change on fixed assets like ports, airports and roads on which supply chains depend.
This may seem like old news—storms, floods and fires have always impacted supply chains.
But the report outlines a bleak future, with exacerbated, ongoing and even permanent impacts on supply chains.
And when it comes to infrastructure, the impacts of climate change seem unavoidable.
Understanding the predicted impact of climate change and preparing for imminent changes can help you minimize disruptions from the ticking time bomb that is climate change.
Climate change impacts ports, airports, roads and railways
Logistics are a major area of concern for supply chains, according to the report.
The report predicts the global sea level will rise one to four feet by 2100. Sea level rise can lead to:
Clearance issues with bridges
Flooding on major access roads
Sea level rise will also lead to land sinking—the loss of surface elevation—in several major U.S. ports.
The Gulf Coast is the most immediate concern, but other ports in low-lying areas should also plan accordingly. The report specifically names ports of high concern as:
Los Angeles
Galveston/Houston
South Louisiana
The report also points to airports as an area of concern. Storm surge and sea level rise could compromise runways at 13 of the 47 largest airports in the U.S.
And smoke from wildfires, which can cause visibility issues, is another major issue the report covers. The recent California wildfires displaced thousands of businesses and residents and endangered truck drivers.
And when it comes to road and railways, the report says permanent damage is likely. High temperatures and intense flowing water exposure can cause asphalt to deteriorate faster.
How to prepare your supply chain for climate change
Understanding climate change predictions is just one part of the puzzle.
While the report outlines various state-run initiatives, it's up to manufacturers to protect their own supply chains.
Start preparing by determining what assets are essential to your operations. Then ask yourself—which of these assets are most susceptible to the effects of climate change?
The report suggests looking at:
Storm water management
Coastal zones
Evacuation plans
Create a contingency plan that covers facilities and transportation routes.
Some industries are also taking actions to reduce their carbon emissions. These actions may decrease your supply chain's contribution to climate change. But it's also important to prepare for the anticipated impacts of climate change itself.
Eighty years may seem like a long time, but the impacts of climate change won't materialize overnight. Preparing now can help you handle the changes before it's too late.
Follow the link below to learn more about the impacts of climate change on your supply chain.
From ports to roads: How supply chains can prepare for climate change — now – Emma Cosgrove, Supply Chain Dive
4. Is a "Made in America" garment worth the extra production effort?
American Giant has mass-produced everyday sportswear entirely in the U.S. since 2011.
According to Bayard Winthrop, chief executive and founder of American Giant, U.S. production is part of the company's mission to:
Bring back ingenuity and optimism to towns that make things.
And the company's been largely successful, relocating everything from ginned cotton production to cutting and sewing processes to the U.S.
But the one product Winthrop set out to make, the iconic, cozy flannel shirt, proved especially difficult.
Many U.S. brands carry flannel products but few, if any, make those products domestically.
This is because it's been decades since flannel was made in America.
Brands manufacturing a product wholly in the U.S. must navigate domestic production limitations.
And many, like Winthrop, must decide between increased costs and production efforts, or the ease of outsourcing production abroad.
Why sourcing flannel production in the U.S. is so difficult
Shirting is more complicated than manufacturing a regular t-shirt or fleece. It's a woven process, which typically requires more needlework.
And flannel is an especially complicated woven shirt. Each individual yarn is dyed to achieve the patterned look.
Then the yarn is put on a weaving machine for precise warping. The difficulty of warping and weaving increases with the complexity of a pattern.
Finally, the flannel goes through a finishing process, called napping, to achieve its characteristic softness.
When Winthrop began his mission to produce flannel, he had to find U.S. suppliers that could:
Dye the yearn
Weave the flannel
Finish and nap the flannel
Sew the fabric into shirts
Plus, each of these partners had to be willing to produce small volume test runs for his upstart business.
American Giant produced their coveted flannel in time for its first winter season.
While the company was able to fully assemble its flannel supply chain, it took many suppliers, several reworks and a rushed production timeline to meet the first deadline.
When asked if it was worth all this trouble for a shirt, Winthrop said:
We wanted to start an American-made business and build it to scale. The consistent narrative was, 'You can't do that, it's all gone overseas'…This was the next chapter.
Maybe the extra trouble was worth it for Winthrop. But for many manufacturers, offshore production remains a competitive supply chain advantage.
Follow the link below for more on flannel production in the U.S.
The Annals of Flannel – Steven Kurutz, New York Times
5. Tariffs force Amazon sellers to strategize for profitability
The most recent tariffs on $200 billion worth of Chinese goods took effect at the end of September.
Few players in the global supply chain are immune from the cost increase.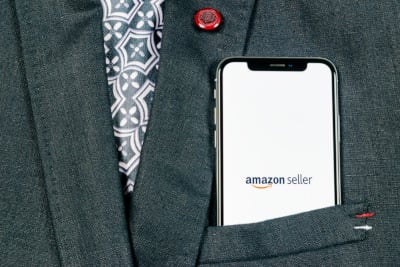 The list of goods and raw materials taxed upon entry into the U.S. from China has grown to include:
Fashion and apparel
Arts and crafts
Home improvement
Houseware and furniture
Technology
Outdoor sports
Automotive
Photography
Mattresses and bedding
Many of these items are common ecommerce product categories. According to a report by PwC, consumers prefer shopping online for books, clothing and consumer electronics.
But the cost of importing these goods has skyrocketed.
Tariffs added 10 percent to the cost of goods sold (COGS)—the cost of products manufactured and sold, or purchased and resold, by a company.
The increased cost impacts businesses across industries. And many importers are adapting their strategies to mitigate losses.
But for Amazon sellers, who must also worry about complying with Amazon's specific account rules, building a tariff strategy involves some creative innovation.
Amazon dictates "business terms"
Amazon's vendor rules are split between two distinct platforms:
Vendor Central (1P) – Invitation-based platform only for first-party sellers, brand owners and direct manufacturer representatives.
Seller Central (3P) – Third-party platform where sellers list products at a retail price and pay Amazon for virtual and physical (warehouse) real estate.
Pricing and inventory control, order frequency, payment and business terms differ between the two platforms.
Because Amazon's restrictions vary, the platform you sell on will impact your tariff strategy.
For example, third-party merchants may consider developing a pricing strategy, such as changing retail prices to compensate for increased costs.
But sellers on Vendor Central can't raise their prices. And resellers without brand registry also can't dictate the product's list price.
Prepare short and long-term strategies
Even though Amazon's platform rules impact flexibility, merchants can still get creative with their tariff strategy.
Vendor Central merchants can't raise prices, but they can release a new version of an existing product.
And resellers without brand registry can communicate with brands ahead of time to discuss raising list prices.
Tariffs were set to increase another 25 percent in January. But following the G20 summit, it was announced tariffs will remain at 10 percent.
While this is a promising development, it's only a 90-day pause and doesn't mean the trade war is over.
Merchants on both platforms should consider raising inventory levels before another upset occurs.
This might include:
But remember that Amazon determines FBA capacity based on the sell-through rate of each individual SKU. Slower-moving items can end up with a cap on inventory levels.
You could also consider expanding your supplier base.
A forward-thinking and flexible strategy will help you navigate an uncertain future.
Follow the link below for more on trade war strategies for Amazon sellers.
Tariffs and the Trade War: How to Survive as an Amazon Seller Caught in the Crossfire – Mark Daoust, Entrepreneur
---
We're constantly scanning the web for top manufacturing stories and news. If you'd like to submit an article for consideration for our weekly Best in Manufacturing, send us a message and let us know.