In this week's roundup, learn more about the surging raw material price, how will the port congestion affect your holiday gifts, and how can Bangladesh factories improve.
Best in Manufacturing – October 26, 2021
Each Tuesday, we publish a list of top articles and other content related to manufacturing in areas like quality control, product development, supply chain management, sourcing, auditing and law.
1. Raw Material PRICE Bottleneck Is Choking the Manufacturers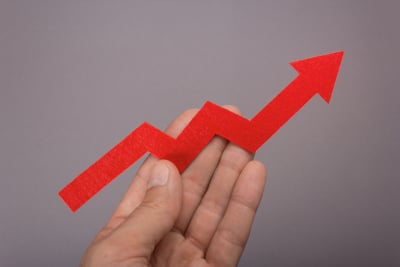 Whichever part of the supply chain you are on, you cannot 'run away' from the raw material. If you are the idea generator, you cannot make your dream come true without the proper material to manufacture. If you are monitoring the production process, raw materials will significantly affect the price, quality, and quantity of your goods. Even you are the end customer, obviously, you cannot get the goods you wish for if any previous steps of the supply chain fail.
And a recent issue that is troubling the whole supply chain is the rising price of raw materials. To have some examples here, the fabric price in the garment industry, or the steel price in the building industry, or the chip price in the electronics & automotive industry is 'dominating' the operation through the supply chain.
For instance, the chip supply is harmed as many chip manufacturing factories closed due to the COVID-19. Earlier this year a fire accident in a chip warehouse even worsen the situation. Manufacturers have to cut down their yield as they don't have enough raw material, which is the chip. Brands can't offer sufficient products to their customers, and customers might have to pay more to get one as the products is in short supply.
Rising prices
In the past months, prices for many kinds of raw materials have surged and even doubled or tripled. Here we summarized some prices for common raw materials for your reference:
What can manufacturers do?
As for the brands and manufacturers, it's not that easy to get ease from the pain of raw material price rise. If the price hike lasts, brands and manufacturers have to think up solutions to eliminate the harm to their supply chain. Below we have collected some useful strategies from Renaud Anjoran that might help:
Look for cheaper materials or suppliers.

This can be the basic rule to cut costs when running into a price rise. You can also choose one key supplier and work closely with them –

IKEA

realized a 5 to 15 percent cost reduction by this approach.

Re-design your cost drivers.

As the rising cost eats up the margin, you may start to re-design your cost drivers. This can include unnecessary production processes, over-packaging, or heavy delivery processes. But keep in mind that you shall not remove any value that your customers are willing to pay for.

Cover the raw material part on your own. If you have a stable production line that has a stable requirement on a kind of raw material, you might consider leaping from a buyer to a maker. Thus, you can have more control over the lead time, raw material quality, and cost.

Upgrade your products. Customers do not wish to see a price increase without any updates on the products. If you want to raise your price due to raw material price, you may upgrade your products first by understanding customers' latest needs.
Follow the link below to learn more about how the surging raw material price across the industries.
Industries feel the heat of global raw material price surge – Editor, The Business Standard
2. Supply Chain Woes Poised to Put a Wedge in Christmas Cheer
Long overdue for a respite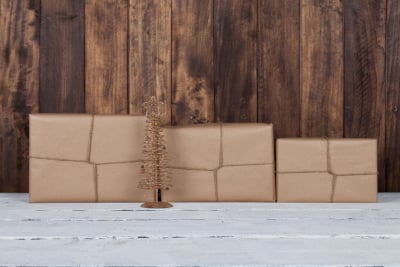 amid the seemingly endless pandemic-driven lockdowns, the world is no doubt looking forward to some festive cheer this Christmas marked by the usual holiday shopping and gifting.
However, like the Grinch stealing Christmas, supply chain woes threaten to leave store shelves empty as retailers struggle to meet the demands of the peak season that typically starts in October.
What challenges are the global supply chain facing and what's causing the hold-ups in ports across the world? How are retailers responding to these headaches?
Let's take a look at some factors that may affect the upcoming seasonal buying and gift-giving.
Demand with No Supply: Meidong's Shutdown Hits Hard
Global supply chains were already affected by the COVID-19 lockdowns that had swept the world. However, the general hope was that these supply chain blockages would have cleared up by late 2021, giving economies a chance to bounce back as they slowly made their way to recovery.
Perhaps foreshadowing the current situation was the partial shutdown in late August of China's Meidong Terminal, otherwise known as the world's third busiest port. Their inevitable response to yet another outbreak of the coronavirus magnified an already problematic situation causing further shipping congestion and container shortages.
Like domino tiles cascading on top of each other, shipments were delayed, shipping prices skyrocketed, and sales forecasts were cut back. Companies whose supply chains relied on the second-largest economy suffered significant dents in their bottom lines.
It was a serious blow to already struggling supply chains across the globe.
Complications: Supply Chain Struggles in Vietnam, China, and the US
Elsewhere, factory closures in Vietnam and other countries forced international clothing and apparel retailers like Abercrombie & Fitch, Chico's, Nike, Adidas, and Under Armour to find alternate sources of supply and production.
This meant flushing months of production down the drain due to their inability to export shipments to fulfillment centers and retail outlets where their markets are based.
Further stalling the supply chain is China's coal shortage. As the world's largest coal consumer, it's estimated that as much as 56 percent of China's economy is reliant on coal for power. Factories are cutting their hours and even closing down, further affecting industrial output.
Granted, the labor shortage for truck drivers in the US might worsen the situation. The shortage already existed before the lockdowns but spiked by another 30 percent afterward, pushing the deficit for drivers to 80,000.
Even if shipments do make it into the US, chances are that there are no drivers nor trucks to pick them up from the port causing further delays.
How Companies Are Adjusting to the New Normal Presented by the Pandemic
Brands and retailers have not taken the situation lying down and are working on ways to ensure smooth production and supply in time for Christmas sales.
In the US, logistics providers and retail giants like Walmart are resolving labor shortages by increasing hires from countries like Mexico, Canada, and South Africa to meet the peak season demand.
Many brands such as Callaway, Abercrombie & Fitch, Chico's, and Culp are switching up their sourcing strategies by partnering with other countries for supplies.
Some have already placed advanced orders to ensure that their shipments arrive in time for Christmas. Others have sourced their shipments and stored them in warehouses and fulfillment centers near their outlets to prevent supply chain bottlenecks.
Another way retailers are coping is by turning to old production stock manufactured a few years ago. While such inventory would have been liquidated in international markets and closeout sales in the pre-pandemic economy, it's now proving to be a Band-Aid solution for retailers struggling to line their shelves with goods.
Follow the link below to learn more about how port congestions affect Christmas gifts.
Christmas at Risk as Supply Chain 'Disaster' Only Gets Worse – Editor, Supply Chain Brain
3. Why Bangladesh Factories Still Need to Improve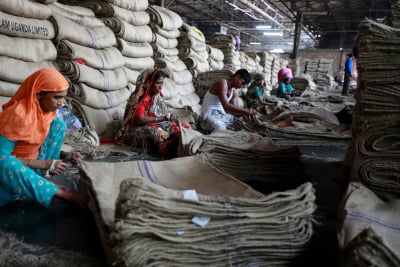 Despite the challenges presented by the COVID-19 pandemic and the ensuing global supply chain slowdown, the Bangladesh manufacturing sector continues to perform fairly well.
In fact, compared to April 2020, Bangladesh's manufacturing production went up by 87.7 percent in April 2021. As per the World Trade Organisation's (WTO) latest World Trade Statistical Review, the country's ready-made garment (RMG) exports were valued at $28 billion, making it the world's third-largest exporter after China and Vietnam.
However, a report by Bangladesh's Center for Policy Dialogue (CPD) revealed that despite significant progress in workplace safety, there is still room for improvement in terms of human and labor rights issues.
What are these improvements and how far does Bangladesh still have to go? Let's take a look.
The State of Bangladesh Manufacturing
It would be remiss to talk about Bangladesh's garment industry without mentioning the Rana Plaza Accident that took place on April 24, 2013. A fateful day for many garment workers, the compound where the incident occurred involved five garment factories that collapsed, killing over 1,000 people and injuring over 2,500.
This spurred a massive shift in Bangladesh factory standards as manufacturers ushered in a plethora of improvements that aimed to enhance working conditions and compliance.
One of the prime examples is the five-year legally binding Accord on Fire and Building Safety in Bangladesh that was signed within a month after the accident by 222 companies. The 2013 Accord covered around 1,600 RMG factories and 2 million workers and resolved 200 health and safety complaints. It also entailed fire, electrical, and structural inspections at 2,000 factories and 25,000 follow-up inspections.
After the Accord ended in 2018, a number of global unions and around 190 companies signed the 2018 Transition Accord. This additional provision ensured that all factories manufacturing for Accord company signatories improved safety through structural remediation and the installation of fire alarm and fire detection systems.
Room for Improvements
Based on CPD's study, the country's compliance with the United Nations Guiding Principles on Business and Human Rights (UNGPs) still has areas for improvement. While workplace safety improved over the last decade, factories — especially small and medium-sized ones — need to safeguard the implementation of basic human and labor rights.
Due to the COVID-19 pandemic, the number of inspections by agencies of HR issues in factories fell by 10.2%. During these inspections, small factories received a high number of complaints (about 30%) from public agencies due to their inability to maintain minimum compliance. Moreover, only 37% of small factories were awarded certificates for HR-related practices due to financial constraints.
In 2020, there were around 460 official complaints from workers but only 210 were resolved. Another 465 unofficial complaints were made by the same group but only 364 were addressed.
Some of the reasons for the lack of compliance with the UNGPs are limited understanding of the UNGPs and the lack of a formal UNGPs reporting system in factories. Workshops and training programs need to be held at factories to improve awareness and compliance with the UNGPs.
Additionally, inspections need to be conducted regularly to ensure higher levels of compliance to the Accord and UNGPs. This will further improve safety levels at factories and keep employees safe from injuries and mishaps. In case of industrial accidents, adequate medical and financial benefits need to be provided to workers and their families.
Furthermore, factories need to promote a work culture wherein workers feel comfortable registering complaints. The grievance mechanism to resolve complaints must also improve.
Bangladesh garment factories have come a long way but there's still some way to go before their policies and practices can be considered safe and ideal for workers. Follow the link below to learn more about in which field should Bangladeshi factories keep improving.
Bangladesh factories 'still need to improve' – Simon Glover, EcoTextile
---
We're constantly scanning the web for top manufacturing stories and news. If you'd like to submit an article for consideration for our weekly Best in Manufacturing, send us a message and let us know