Learn more about the U.S.'s postponed tariffs, struggling garment workers in Bangladesh and how can blockchain is helping in supply chains in this week's roundup.
Best in Manufacturing – May 05, 2020
Each Tuesday, we publish a list of top articles and other content related to manufacturing in areas like quality control, product development, supply chain management, sourcing, auditing and law.
1. The U.S. delays some tariffs, but not on Chinese goods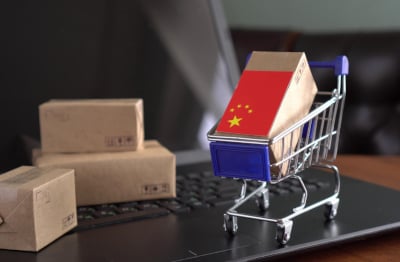 Due to the impact of COVID-19's outbreak, many businesses are facing cash flow problems. The situation is particularly serious for businesses who do import and export as they can't ship their goods as normal under the isolation policies.
Recently, the U.S. Treasury Department and Customs and Border Protection announced a tax-delay to support the importers. According to its press release, the regulator will delay the payment of some tariffs for 90 days on goods imported to the U.S. during March and April 2020.
In terms of the rule from the regulator, importers must demonstrate "significant financial hardship" to apply for tax delay. The rule reads:
An eligible importer's operation must be fully or partially suspended during March or April 2020 due to orders from a competent governmental authority limiting commerce, travel, or group meetings because of COVID-19.
The tax delay aims to provide businesses with temporary access to cash to pay for the employees' salaries, supply chain maintenance and clients. Steven Mnuchin, the U.S.'s Treasury Secretary, said in a statement:
We are providing much-needed relief to affected businesses," This will protect American jobs and help these businesses get through this time.
Importing from China can't be spared
However, the tax-delay will not apply to all imports. Imports from China, which accounts for a huge part, will not be covered. Tariffs on Chinese goods included in Section 232, Section 201 or Section 301 cannot be spared. Anti-dumping duties will also not be eligible to the tax-delay rules.
Below are some common products in above Sections:
Automotive parts

Consumer electronics

Machine tools

Garments and textile

Agricultural products
Tariffs on made-in-China products means there's still a huge burden on many U.S. importers. The United States Trade Representative (USTR) called on the government earlier April to "automatically extend all the exclusions to the Section 301 tariffs that are slated to lapse in the coming months."
Meanwhile, the businesses are hoping to extend the postponement and reduce pressure. Brian Dodge, president of the Retail Industry Leaders Association, said in a statement emailed to Supply Chain Dive:
While the deferral of select duty payments is helpful and warranted, the deferral of all duty payments for at least 180-days would do even more to assist retailers as they navigate this unprecedented pandemic.
Reduce tariff pressure by manufacturing outside China
It has been almost two years since the U.S.-China trade war started in July 2018. The U.S. tariffs on Chinese products are already inevitable. To save the cost in the long-run, you might need to relocate your manufacturing lines to other Asian manufacturing countries (related: Asia Sourcing Guide: 11 Top Alternatives To China (EBook))
Let's start with Vietnam. Vietnam has a natural geographical advantage that borders China. This makes manufacturing equipment transformation easier. Vietnam 's production technology is also more mature than other Southeast Asian countries. But pay attention, Vietnam has the risk of becoming the U.S.'s next trade war target in the future.
South Korea can also be your choice. South Korea doesn't levy any value-added taxes or fees on exports. Importers from the U.S., EU, Australia and Canada can all enjoy limited tariffs due to Free Trade Agreements.
In conclusion, no matter where your manufacturing lines are, you have to set clear quality expectations to ensure product quality. Reliable product quality is always the key to win the market.
Follow the link below to learn more about the U.S.'s tariffs on imported goods.
90-day delay of tariff payments does not include Trump administration duties on Chinese goods – Matt Leonard, Supply Chain Dive
2. Bangladeshi garment workers struggling with unpaid salaries
In view of the lockdown issued by the Bangladesh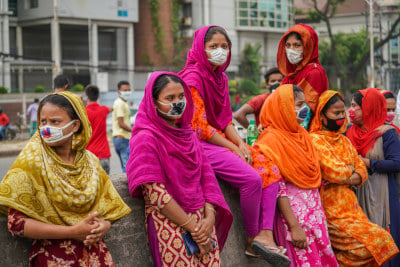 government, many garment factories in Bangladesh are now shut down. Many garment workers have their economic sources cut off. What's worse, some of them are struggling with unpaid salaries.
According to the government, at least 350 garment factory owners have not yet paid March salaries. It has affected more than 150,000 workers and the labor leaders said the true figure is much higher.
To push those factories to pay the salaries, the Bangladeshi government warned that it will sue factory owners that do not pay their staff during the coronavirus lockdown. Shibnath Roy, a Labor ministry official, said the government's rescue package will not cover businesses who didn't pay workers' salaries. He told Reuters:
We have taken these steps to create pressure on factory owners. If they still don't pay, we will file cases against them in the labor court.
Garment brands are cancelling orders
The garment industry is Bangladesh's pillar industry. This industry accounts for more than 80 percent of Bangladesh's total exports and employs about 4 million people. Millions of households in Bangladesh depend upon the garment industry.
But with the COVID-19 disrupting the global supply chain, garment brands' stores experienced a huge decrease in clients and some were even closed. As a consequence, the garment brands are cancelling more than $3 billion-worth of orders in Bangladesh.
Orders lost, cash flow broke, and the factories have no money to pay workers.
Rubana Huq, the head of the Bangladesh Garment Manufacturers and Exporters Association (BGMEA) said 98 of the 2,274 factories it represents had yet to pay workers. She said those factories are mostly small subcontractors and will likely close due to the crisis. She called it "the unfortunate reality of the sudden change in global commerce caused by COVID-19."
Social audits help to avoid incompliance like unpaid salaries
Compliance issues like unpaid salaries or poor working conditions will affect your brands reputation. But it's not easy to evaluate your suppliers remotely. So how to ensure compliance? An audit is what you need.
For example, a social compliance audit is an efficient way to verify and monitor your supplier's working conditions for compliance with international labor standards. If you don't need to meet a specific retailer requirement, a SA8000 audit is a good choice for you. This kind of audit assess nine major areas of the supplier's working conditions, including:
Child labor

Forced labor

Health and safety

Freedom of association and collective bargaining

Discrimination

Disciplinary practices

Working hours

Renumeration

Management system
Also, a quality system audit can help you to understand your supplier's production capabilities and internal quality controls. ISO 9001 quality audit is the most common quality system audit for facilities manufacturing general consumer products.
What's more, differs from ISO 9001, you can conduct a Good manufacturing practices (GMP) audit if you prefer to focus on the ability of your supplier to meet your customer's requirements. This type of audit is mandatory in many markets, including the U.S., Canada, the EU and Australia.
Follow the link below to learn more about Bangladeshi garment workers' struggles.
Bangladesh threatens legal action as thousands of garment workers go unpaid – Naimul Karim, Reuters
3. Is blockchain the future of supply chain?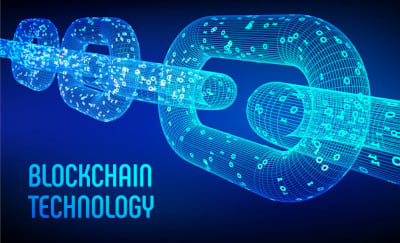 The COVID-19 has put the global supply chain in a complex environment. Under the global network, any part of the economy continues to lag, it could send shock waves through global supply chains. Materials shortages and bottlenecks could even prolong the pandemic.
Not only China, all the countries in this crisis mode should give confidence to the battered companies wading back into uncertain markets. The supply side and demand side should find a way to regain trust and rebuild the supply chain.
Luckily, there's one emerging technology uniquely suits current needs and might save the supply chain: blockchain.
Blockchain has two main advantages that meets current needs: trust and transparency. By using the blockchain, users on every link can gain visibility throughout the supply chain. They can start monitoring for factors such as quality control, performance benchmarks, and worker standards from the very beginning.
This is particularly true in the midst of the COVID-19 crisis. For example, users can create a permanent audit trail along every link in the chain. It can be used to verify parts used in medical equipment or added as ingredients to prevent future crisis.
How to add blockchain to your supply chain?
Blockchain is not a new concept but it's not easy to imply for many businesses. Below are some strategies that Nasdaq lists to effectively add blockchain to your supply chain:
Join an existing consortium.

A consortium who is already using blockchain technology will make the job easier for you. You should choose a consortium that supports your procurement needs and integrates your suppliers. It should also support the regulations and certifications relevant to your industry

Pursue ethical sourcing.

Ethical sourcing is becoming an increasing important part in the supply chain. It can help you to improve cost structures, build stronger relationships with suppliers, and minimize risk.

Create a trust protocol.

A trust protocol can establish trust between every link. Any incompliance will be exposed and responsible behaviors will be seen. According to a study, businesses with retailers have a high level of trust in their manufacturers can experience a sales increase by 78 percent.
Blockchain can also help to protect IP
Alongside with above advantages, blockchain can also help to protect IP. For instance, Chinese ecommerce giant Alibaba is improving IP protection for global brands with blockchain.
Intellectual property is the essence of the business and protect IP is protect the brand. However, IP protection is a problem long troubling businesses operating in China, one of the biggest markets in the world. Poor IP protection can lead to counterfeits and they have been long plagued Alibaba and its sub-platform and online shopping website, Taobao.
To enhance its IP protection, Alibaba is cooperating with Chinese software giant Aerospace Information. Aerospace will integrate the blockchain technology into Alibaba's Intellectual Property Protection (IPP) Platform.
By using the blockchain, IPP platform can directly link to the Internet Court and provide a powerful means for litigation protection. The Internet Courts can solely manage internet-related cases and allow plaintiffs to file their complaints online. Everything from evidence exchange to sentencing is conducted online.
In the future, Alibaba will gradually expand the technology to image IP protection and audio IP protection. Its cooperation with the blockchain will be deeper and closer.
Follow the link below to learn more about how can blockchain help to update supply chain.
Can Blockchain Save the Supply Chain from COVID-19? – staff, Nasdaq
---
We're constantly scanning the web for top manufacturing stories and news. If you'd like to submit an article for consideration for our weekly Best in Manufacturing, send us a message and let us know