In this blog article, find out what you can do to monitor social compliance for garment factories and avoid common problems and consequences garment importers face.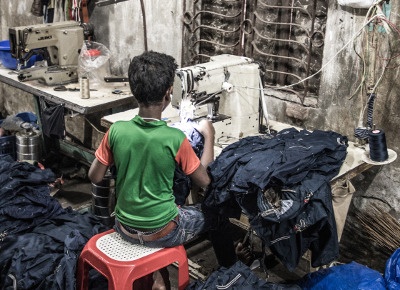 On the eve of the Fourth of July this year, an explosion at a garment factory in Bangladesh killed 10 workers and injured 50. To many Americans decked out in red, white and blue apparel that may have been made in Bangladesh, this disaster probably went unnoticed. But for garment importers, the tragedy isn't the first of its kind to hit the industry.
The 2013 collapse of an eight-story complex in Dhaka, known as Rana Plaza, killed 1,134 people and injured some 2,500 others. These represent a string of recent industrial disasters in the garment industry due to the quick, and often shoddy, construction of thousands of factories in Central and Southeast Asia. Social compliance concerns like these not only affect the safety of millions of workers worldwide. They also threaten the thousands of brands that purchase from suppliers overseas.
Garment importers, in particular, are at risk due to the highly labor-intensive processes involved in manufacturing garments. As many importers like you have discovered, investigating any potential suppliers before beginning work with them is vital to limiting this risk (related: how Betabrand verified their suppliers [case study]). Before delving into common compliance concerns and how you can best prevent them, let's look at potential consequences of compliance violations.
Potential consequences of working with noncompliant factories
Social compliance violations in garment factories don't always lead to factory buildings exploding or collapsing. Beyond the physical conditions of factories, garment factory compliance also concerns the treatment of workers and adherence to brand or retailer compliance standards or local law. Garment importers often find that working with noncompliant factories can create a variety of problems in their supply chain.
Retailers' refusal to stock your products
If you distribute your products through major retailers, such as Walmart or Target, social compliance violations can lead to distribution problems.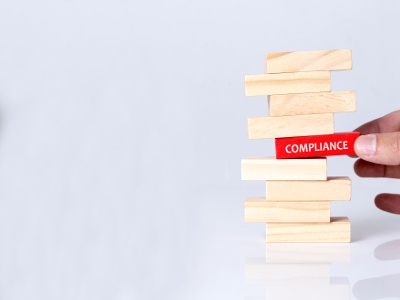 Your retailers may terminate their relationship with you if a formal audit reveals severe social compliance violations like child or forced labor. If this happens, you may be forced to look for new distribution channels.
Customs agents seizing your goods
Governments have recently granted more power to local customs agents to seize shipments from noncompliant suppliers. In 2016, the United States banned the import of goods produced by forced labor (related: The U.S. Ban on Imports Made with Forced Labor). And since passing the law, the U.S. Customs and Border Patrol has seized four shipments suspected of being produced using forced labor. This is a sharp increase from previous years, as the most recent seizures prior to 2016 occurred in 1995.
The U.S. Department of Labor maintains a list of goods and their source countries suspected to be produced by child labor or forced labor. China, India, Bangladesh, Vietnam, Thailand and Malaysia all appear on the list with garments being a suspected product. This represents growing scrutiny for garment importers regarding compliance. Monitoring compliance at your supplier's garment factory can help you prevent having your shipments seized at customs.
Backlash from your customers
Recent global trends in customer behavior suggest that consumers are paying more attention to the workers behind the scenes of their products. In a 2015 global survey conducted by Nielsen, 66 percent of respondents indicated they were willing to pay more for products and services that come from socially responsible companies. Sustainably and ethically-made garments are increasingly winning the favor of more socially-conscious consumers.
Many garment importers think "the cheaper, the better" when manufacturing garments abroad. But these trends suggest that brands which fail to partner with factories that treat their workers fairly may risk losing customers, as well as garnering negative press. And with some companies proactively emphasizing human rights and equal pay in the manufacturing of their products, simply addressing compliance violations reactively might not suffice.
Worker strikes and production delays
Unfair treatment of workers can also lead to strikes, which can delay production and shipment of your goods. For example, in 2013 about 10,000 workers in Cambodian garment factories went on strike to demand higher wages and improved working conditions. The strike lasted nearly a month and delayed production, hindering the factory's ability to deliver orders on time to their customers.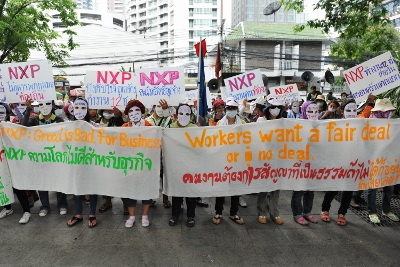 The China Labor Bulletin also maintains a map of strikes among workers in China, of which it recorded 611 strikes in the manufacturing industry in 2016. While some may only include a few individuals, other strikes have involved thousands of workers. These strikes can occur at a moment's notice, unbeknownst to the importers expecting timely order fulfillment to meet customer demands.
For some workers who are unhappy with their job or working conditions, they'll simply leave and find another one. A 2016 Laborlink survey of 70 factories in China and 119,000 workers found that 43 percent of workers were dissatisfied with their current job. And of this group, only 30 percent planned to stay at the factory for at least the next six months.
Worker turnover can be disruptive to productivity in China's factories, particularly after Chinese New Year, when many workers switch jobs (related: 3 Disruptions to Manufacturing in China). Some labor unrest and worker turnover will likely persist even at socially compliant factories. But social compliance violations may foreshadow more severe unrest and other disturbances to production in the near future.
Common compliance violations and standards in garment factories
You don't have to look hard to see these violations in garment importers' supply chains and how they can plague your reputation. In 2016, inspectors from the Fair Labor Association conducted an audit of a Chinese supplier for G-III Apparel Group, which produces clothing for Ivanka Trump's clothing line, Calvin Klein, Tommy Hilfiger and other prominent brands. The auditors discovered 24 violations of international labor laws, including unfair wages, extreme overtime and a lack of compulsory social insurance.
Let's take a closer look at the standards and laws governing social compliance for garment manufacturing.
Garment factory compliance according to the SA8000 standard
The SA8000 standard is the industry standard for measuring social compliance, based on the United Nations Declaration of Human Rights, conventions of the International Labor Organization (ILO), international human rights norms and national labor laws. According to SA8000, there are nine requirements for social compliance, including:
Child labor: The factory cannot employ a child younger than 15 years of age
Forced labor: The factory cannot employ work or service that a person has not offered to do voluntarily and is made to do under the threat of punishment or retaliation
Health and safety: The factory must provide a safe and healthy workplace environment and take effective steps to prevent potential health and safety incidents and occupational injury or illness
Freedom of association and collective bargaining: All staff must have the right to form, join and organize trade union(s) of their choice and to bargain collectively on their behalf
Discrimination: The factory cannot engage in discrimination in hiring, remuneration, access to training, promotion, termination or retirement
Disciplinary practices: The factory cannot engage in or tolerate the use of corporal punishment, mental or physical coercion or verbal abuse of staff
Working hours: The factory must comply with applicable laws, collective bargaining agreements and industry standards on working hours, breaks and public holidays
Remuneration: The factory must respect the right of staff to a living wage
Management system: The factory must develop policies and procedures to implement and review compliance to the SA8000 Standard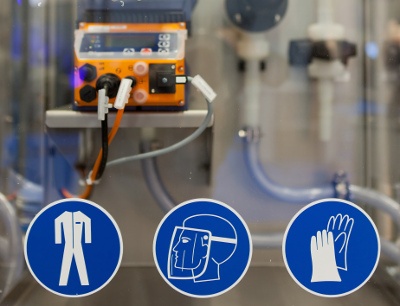 In practice, common social compliance violations discovered across garment factories, and factories in other industries, include:
Failure to provide adequate social insurance benefits
Unfair wages, including remuneration not in accordance with minimum wage laws and mandatory overtime rates, as well as withheld pay
Working hours in excess of local overtime limits
Health and safety violations including inadequate fire safety, use of protective gear and poor sanitation in facilities and dormitories
Brand and retailer compliance standards
Many major retailers and brands like Target, Walmart and Nike have developed their own social compliance programs, which they impose on their suppliers (related: How Importers Meet Walmart's Ethical Sourcing Standards). These standards are enforced through regular factory audits conducted by brand or retailer representatives. When an importer's retailer refuses to stock their products due to supplier noncompliance, it's usually because their supplier's factory has failed the retailer's official audit.
All retailers' social compliance systems share the same basic principles in terms of working conditions, wages, health and safety in accordance with international labor and human rights laws. That said, different retailers may have different emphases or additional requirements in a specific audit. And they certainly vary in their procedures and the frequency of auditing required.
Social compliance for garment factories contingent upon national laws
Sometimes the application of social compliance standards depends on the country you're manufacturing in. Factories are only legally required to operate under national law, even if that may differ from the laws of your own country or the sourcing requirements of your retailers.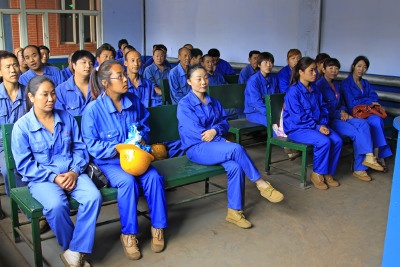 For instance, under international standards, factory workers are entitled to the freedom of association, or the right to form, join and organize trade unions. But in China and Vietnam, the government limits membership to trade unions to nationalized federations and prohibits organizing any other trade unions. Therefore, in countries where national law restricts trade unions, factory management is only required to allow workers to freely elect their representatives within the organization.
The fairness of wages is also measured against local laws and living standards. Bangladesh has some of the lowest wages in the world, where the monthly minimum wage for garment workers is 5,300 taka, or about 65 USD. Minimum wages can also vary within a country. China sets no national minimum wage, since economic development and standards of living can vary drastically throughout the country. Shanghai has the highest monthly minimum wage at 2,300 RMB (338 USD), but minimum wages in county-level cities can be as low as 1,280 RMB (188 USD).
Now that you've seen how complex your suppliers' compliance situation can be, it helps to know how you can protect yourself and your brand through social compliance auditing.
How social compliance audits can help garment importers ensure supplier compliance
Social compliance audits have emerged within the garment industry as a tool for evaluating a factory's operations and facility. We can divide compliance audits into two categories—official audits conducted by a brand, retailer or government body and unofficial audits conducted by an independent third-party.
Major retailers often conduct official audits both before and after choosing a supplier. For example, Target requires audits of their factories both in the selection process as well as after starting production. A detailed auditing system should not only ensure compliance in the retailer's supply chain, but will ideally also help factory managers to improve compliance over time.
Conducting a pre-audit to measure garment factory compliance
A pre-audit is an audit performed to check the factory's compliance with a specific auditing framework in preparation for an official audit. Importers often hire a third-party auditing firm to conduct an audit of their supplier's facility, either as part of the sourcing process or after they've begun working with them. A compliance audit typically offers different benefits when conducted at different times:
Auditing before working with a new factory can help you avoid working with a bad supplier and ensure your supplier is already in compliance when they start production.
Auditing after selecting a supplier helps ensure your factory is constantly in compliance and helps you address emerging issues along the way.
A typical social compliance audit will include checks of relevant paperwork and interviews with factory staff covering wages, working hours and working conditions.
A pre-audit gives the factory an opportunity to determine its status and establish an improvement plan ahead of the official audit. Following the pre-audit, auditors will often issue a corrective action plan (CAP) to outline necessary next steps and conduct follow up audits to monitor the factory's improvements.
Concerns surrounding staged audit results
Factory managers can prepare for an audit to look like they're compliant, when in fact, they aren't. This can include priming workers ahead of interviews to answer questions in a way to suggest compliance and falsifying documents. But this doesn't mean you should forgo auditing altogether. Auditing can still be a powerful option for identifying issues at your factory and avoiding potential problems that arise from noncompliance.
Conclusion
Social compliance remains a major concern and a growing challenge for garment importers, as well as supply chain managers in other industries. Most garment importers would prefer that their goods are produced ethically. But many feel trapped within the constraints and lack of transparency common in overseas manufacturing. And conducting a social compliance audit isn't a silver bullet for solving the issues of the entire industry.
But a social compliance audit is one useful tool at your disposal for evaluating your suppliers. And if you find a supplier that's willing to cooperate on improving their social compliance, this is a good sign for your production too. The best suppliers are honest and forthcoming communicators who will listen to your concerns and take proactive action to solve any issues at their facility.
---
What steps do you take to verify you're working with the right suppliers? Share you experience in the comments section below!