Top exports, infrastructure, and more. Learn the key things to consider before moving your manufacturing operations to Bangladesh. Read the article.
Editor's Note: What You Should Consider Before Manufacturing In Bangladesh was originally published in October 2019 and has been updated for accuracy.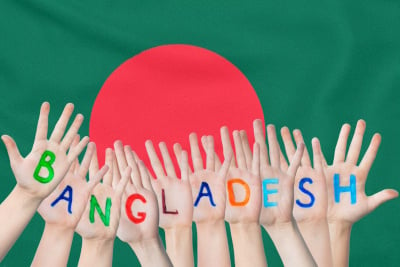 In recent years, China's minimum wage increases are a significant reason why importers are gradually bringing their manufacturing to neighboring countries in Southeast Asia. According to China Briefing, the city of Shanghai has the highest monthly minimum wage out of 31 provinces (equal to USD 400/month), and Beijing has the highest hourly minimum wage (USD 3.90/hour).[1]

Consequently, countries becoming top sourcing alternatives now include Vietnam, Indonesia, Malaysia, and, Thailand. Today, we'll examine yet another nation on the shortlist: Bangladesh.
Bangladesh is known for being extremely competitive due to have some of the lowest labor costs in Asia and worldwide. For example, the JETRO 2020 Survey on Business Conditions indicates that as of August 2020, a manufacturing worker's annual wage was equal to $1,848 USD a year.
Meanwhile, despite the setbacks of a global pandemic, the opening of Matarbari Port in 2025 (a new deep-sea port) is expected to increase Bangladesh's GDP by 2–3%.[1]
However, Bangladesh's Rana Plaza factory collapse in 2013 still remains the worst garment factory accident in history, bringing global scrutiny to the topic of human rights compliance in factories. Still, this hasn't dissuaded the growing number of ready-made garment (RMG) manufacturers from shifting their operations to Bangladesh. Even Chinese-owned companies are setting up shops in Bangladesh.
In fact, McKinsey & Company recently described Bangladesh's manufacturing sector as a "frontrunner in transparency regarding factory safety and value-chain responsibility, thanks to initiatives launched in the aftermath of the disasters."[2] The Ready-made Garment Sustainability Council (RSC) was established in 2020 and the Financial Express reports that 147 global brands have signed the international accord.[3]
BANGLADESH'S TOP EXPORTS
Bangladesh's low manufacturing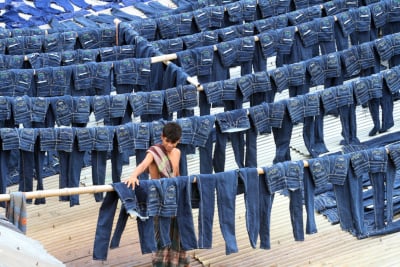 wages continue to make it a hot spot for labor-intensive industries. So, it's no surprise that garment and textile manufacturing makes up the largest export industry in the country by far. However, it may be a historical shift that nine private firms have recently invested $55M to build eight technology parks where everything from semiconductors to medical devices is to be made.
Garments and textiles
In 2020, the export value of ready-made garments in Bangladesh was valued at $27.95B USD[1] making it the fourth-largest apparel exporter in the world — exceeded only by Vietnam, the European Union, and China.[2]
Footwear and headwear
The footwear and headwear export industry is Bangladesh's second-largest sector. In 2020 the country manufactured 423 million pairs of shoes, ranking as the world's eighth-largest producer of footwear.[3] Several multinational footwear brands, such as Bata Bata and Youngone Corporation have manufacturing bases in Bangladesh.
BANGLADESH'S LOGISTICS AND INFRASTRUCTURE
Last assessed in 2018, Bangladesh fared poorly in the World Bank's 2018 Logistics Performance Index (LPI), a benchmarking tool created to identify a country's strengths and weaknesses when it comes to trade logistics. Out of 160 countries, Bangladesh placed #100 overall. In the Customs category — which looks at clearance performance of a country's border agencies like customs and immigration — Bangladesh placed a mere #121. They performed better on Tracking & Tracing, ranking #79.
Overall, Bangladesh's logistics performance is much lower than that of major trading nations like China, India, or Vietnam. However, Bangladesh did outperform their neighboring countries Nepal, Bhutan, and Myanmar. Still, in order to become more competitive globally, Bangladesh needs to allocate significant resources to developing its local infrastructure.
Rana Plaza Disaster
Dhaka's Rana Plaza tragedy in May 2013 is a stark example of Bangladesh's underdeveloped infrastructure. The factory collapse resulted in 1,134 deaths and over 2,500 injuries. To this day, it is the worst industrial disaster in the country's history.[1] The disaster was caused by a series of preventable mistakes stemming from re-zoning, adding illegal stories to the building, and using substandard building materials. In a severe miscalculation an order to evacuate was even revoked and workers were ordered back to work the next day — the same as the fatal day that the factory collapsed.
EASE OF DOING BUSINESS IN BANGLADESH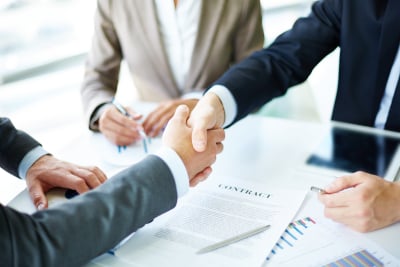 The Ease of Doing Business index is a global ranking of the regulatory environment and business climate of 190 countries around the world. The ranking is determined by the average score obtained across ten related metrics. In 2019, Bangladesh achieved an ease-of-doing-business score of #168. They placed last among all South Asian nations—behind Bhutan, Nepal, Myanmar, and Afghanistan.
Bangladesh performed significantly better in terms of protecting minority investors, with a global rank of #89. One of Bangladesh's biggest areas for improvements according to the index is enforcing contracts — on which they ranked second from last (#189). The report revealed that contract enforcement takes an average of 1,442 days to be completed.[2] The report also rates the country's quality of judicial processes a lowly 7.5 out of 18 points.
According to a lead economist with World Bank Dhaka, the Bangladesh government aims to improve the country's ranking to 100.
[Note: At the time of publishing this post, the World Bank has paused the next Doing Business report to audit its methodology].
SOURCING AND EXPORTING REFORMS IN BANGLADESH
As of 2020–21, many sourcing and exporting reforms have either been made (or are pending) that promise to improve the feasibility of manufacturing and doing business in Bangladesh. These improvements include:
Lower starting costs: It is now less expensive to register a business than in the past, thanks to reduced name clearance and registration fees. There is no longer a fee for certifying digital certificates. The system is also fully automated now.

Faster, less expensive utility hookups: Connecting a new electricity account is now faster and the cost of a security deposit has been lowered.

Credit: Bangladesh's credit information bureau has reportedly expanded its coverage, which will improve access to credit information.

Lower Corporate Taxes


In June of 2021, Bangladesh's Finance Minister proposed

lowering corporate taxes by 2.5%

to be more investor-friendly.
Other notable adjustments made throughout 2016–2018 include:

Automated Customs Clearance: A fully computerized customs clearance system, the Automated System for Customs Data (ASYCUDA) is now implemented.
Faster Trading and Tax License Registration
Faster application turnaround time for a trading license as well as VAT/ tax registrations.
CONCLUSION
Bangladesh has notable strengths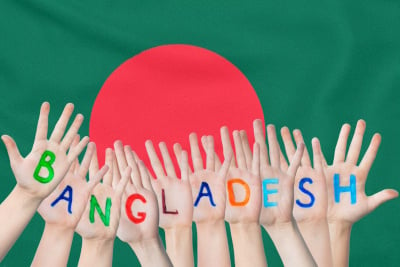 as a sourcing option. Its enormous population density offers a large workforce. Coupled with its low labor cost, Bangladesh is well-positioned to serve as an alternative manufacturing hub for labor-intensive industries.
Additionally, Bangladesh's status as a least-developed country qualifies them to be included in the European Union's Generalised Scheme of Preferences (GSP). This is a massive in-built advantage for manufacturers based in Bangladesh as GSP grants Bangladesh a duty and quota-free access to the European market.
But manufacturing in Bangladesh is not without its obstacles. The country lags behind many of its neighbors in ease of doing business, logistics and infrastructure, and other relevant metrics. If you currently import garments from China and are looking for a cost-competitive alternative, Bangladesh might be a new sourcing option.
Interested in learning more?
Read 5 Things You Need to Know About Bangladesh Manufacturing.
---
[1] https://www.china-briefing.com/news/minimum-wages-china-2021/
[2] https://today.thefinancialexpress.com.bd/28th-anniversary-issue-3/deep-sea-port-to-improve-maritime-connectivity-trade-capacity-in-bd-1638871824
[3] https://www.mckinsey.com/industries/retail/our-insights/whats-next-for-bangladeshs-garment-industry-after-a-decade-of-growth
[4] https://thefinancialexpress.com.bd/trade/147-brands-retailers-join-international-accord-so-far-1639363659
[5] https://www.statista.com/statistics/987707/bangladesh-export-value-garments/
[6] https://shenglufashion.com/2021/08/04/wto-reports-world-textiles-and-apparel-trade-in-2020/
[7] https://www.worldfootwear.com/news/bangladesh-leather-industry-sets-new-target-for-its-exports/6910.html
[8] https://www.ilo.org/global/topics/geip/publications/WCMS_632364/lang--en/index.htm
[9] https://www.doingbusiness.org/en/rankings
---
Sources (Accessed on December 27th, 2021)
Minimum Wages in China 2021: A Complete Guide
2020 JETRO Survey on Business Conditions of Japanese Companies Operating Overseas
Deep-sea port to improve maritime connectivity, trade capacity in BD
China to develop Bangladesh industrial zone as part of South Asia push | Reuters
What's next for Bangladesh's garment industry, after a decade of growth? | McKinsey
147 brands, retailers join international Accord so far
9 firms to invest $55m in hi-tech parks
Bangladesh: export value of ready-made garments 2020 | Statista
WTO Reports World Textiles and Apparel Trade in 2020
Bangladesh leather industry sets new target for its exports
Global Rankings 2018 | Logistics Performance Index
The Rana Plaza Accident and its aftermath
Rankings - Business
Ease of Doing Business: Bangladesh lowest in South Asia | Dhaka Tribune
Business reforms in Bangladesh - Doing Business - World Bank Group
Generalized Scheme of Preferences (GSP) - Trade - European Commission
Welcome to Access2Markets to Trade Helpdesk users
Budget FY22: Big tax cut for businesses | Dhaka Tribune