A third-party inspection company like Asia Quality Focus (AQF) can help you protect supplier relationships and improve your manufacturing experience.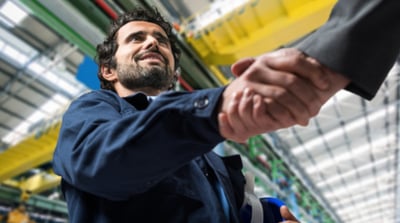 Have you ever worried that sending a third-party inspector to check your products at your supplier's facility will tarnish your delicate relationship with that supplier?
Imagine your inspector arrives late at the factory, forcing workers there to stay late to accommodate the inspection. He blames the factory for not having the necessary tools he needs for the service. And he's needlessly disorganized, leaving the inspection area in disarray.
Does that sound like an experience that will protect your supplier relationship and encourage future quality improvement and cooperation? Not at all.
Experiences like these can have the opposite effect for many importers. Often their supplier is reluctant to allow further inspections from the third party and becomes less responsive to your requests in general.
Hiring a third-party inspector is a necessity for many importers who lack their own inspection team overseas (related: How a third party helped Seynave's suppliers meet quality targets [case study]). And finding one that works with and respects your suppliers is paramount to your success.
Here are three steps we at Asia Quality Focus (AQF) take to protect your supplier relationships while we're helping you improve your manufacturing experience:
1. We manage your suppliers' expectations about QC procedures with effective communication
Despite third-party inspection's growing popularity in the past decade, many suppliers still have questions or concerns about the process. For example, they might want to know when the inspector will arrive at the inspection site, how they'll check the goods and how many.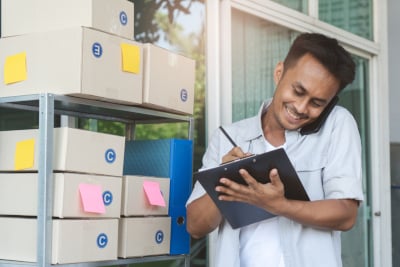 And any miscommunications surrounding expectations about the service can hurt your buying experience and supplier relationship in many ways, such as:
Service delays or cancellations: Inspections are often time sensitive—your inspector must work with your supplier to coordinate the service at the right production time. Any confusion about scheduling can lead to postponing inspection. And your supplier will likely resent any resulting delays to shipping the order and receiving payment.
Incomplete inspection: Failure to provide necessary information to your supplier can lead to an incomplete service and the potential need to re-inspect, delaying shipment further. For instance, a factory might not have the necessary inspection equipment or important documentation available without advance notice.
Lack of cooperation during the service: A supplier might refuse the inspector or auditor access to certain facilities or goods if not informed in advance. And they might doubt the authority of third-party inspectors as your approved agent if they haven't been properly introduced ahead of time.
Effective communication to prevent these and similar problems is generally your third-party QC partner's responsibility (related: 9 Ways to Improve Communication with Your Chinese Supplier). So finding a QC partner that recognizes and meets this responsibility can make all the difference.
How AQF ensures your supplier and goods are ready for an inspection or audit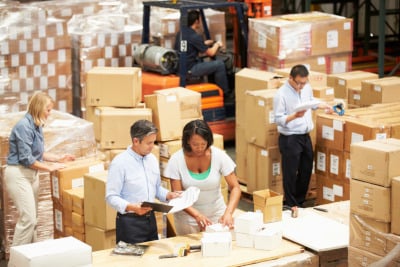 Faster and more effective communication with your supplier than you may otherwise be capable of is one advantage you'll find with most any local, third-party QC partner. Communication is easier when your QC team shares the same or similar time zone and native language with your supplier.
But what sets AQF apart is how little effort we require from you to prepare your supplier for an audit or inspection. All you need to do is login to your AQF Online account and provide some basic information about your supplier with their contact details.
AQF handles the rest from there, including:
Promptly responding to any questions or concerns you have and streamlining communication
Coordinating bookings directly with your supplier at their convenience and confirming service details
Reviewing your product specifications and order requirements to check for any missing or unclear points
Our multilingual client support team is available by phone, email and instant messenger to keep you informed along the way.
Misunderstandings are common when importing from Asia (related: 5 Misconceptions of QC Inspection in China [eBook]). Importers and inspection companies sometimes assume suppliers willfully ignore product requirements. And they're often quick to judge and dismiss suppliers as incapable of meeting requirements when a service doesn't go smoothly. But these judgements are often unfounded.
And we know communication and collaboration are key to helping your supplier understand (and meet) your requirements. That's why we help clarify your QC requirements and our own procedures for your suppliers to ensure a smooth inspection or audit without disrupting your shipment.
2. We maintain our independence from your suppliers by enforcing ethical policies
Third-party inspectors and auditors are frequently on the road. They visit a new factory almost daily, often traveling an hour or more from their home to the facility. And they rarely visit their company's headquarters aside from quarterly or annual trainings.

Without policies in place to prevent integrity issues, this kind of remote work can easily corrupt your QC team and hurt your relationship with your supplier (related: How AQF Prevents Corruption Issues from Hijacking Your Product QC).
Bribery is just one way a lapse in policy could render your buyer-supplier relationship ineffective. Some other potential ways include:
Mismanaging product samples during inspection
Leaking confidential product or company information to unauthorized parties; and
Disputing inspection or audit results between your QC team and supplier
There are certain concrete measures and policies you can look for in a third-party QC partner that can protect your relationship from these and similar problems.
AQF enforces written policies governing staff behavior when visiting suppliers
Every company in the third-party QC industry should have clearly documented policies concerning how staff operate in the field. But enforcement, the factor that actually determines adherence, can vary widely across QC partners.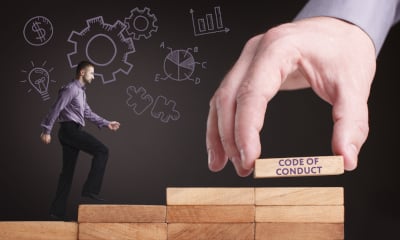 Here are a few such policies AQF developed and how we enforce them:
Code of Conduct
AQF's Code of Conduct sets the standard for all employees, not just inspectors and auditors in the field. Every inspector and office employee is trained in AQF's Code of Conduct when they first join the company. Some examples of rules that apply to interactions with your suppliers state that employees shall not:
Accept or solicit a bribe, gift, entertainment, favor or gratuity of any sort
Offer any advice to the factory on improvements without your prior knowledge and approval
Share factory technology or confidential information with other factories, vendors or clients
Inspection supervisors randomly monitor inspectors on site at various times to ensure they're following this Code of Conduct.
Conditions of Field Services
A representative at your supplier's facility must sign AQF's Conditions of Field Services before an inspection starts. This form clarifies our:
Anti-bribery policy: Forbids AQF employees from accepting any benefits, like money, gifts, favors, entertainment, merchandise, tickets, accommodation and meals
Limited authority regarding how to proceed once we issue inspection results: Clarifies the supplier must wait for your instructions in order to release or hold a shipment
Non-disclosure policy: Forbids AQF employees from sharing any confidential information collected during the service to other third parties
Policy for reporting misconduct: Clarifies your supplier should immediately contact AQF's ethical department upon witnessing any misconduct
We developed this policy to define AQF's role as your third-party QC team and to give your suppliers accountability for reporting any inspector misconduct. This also helps your suppliers feel more comfortable reporting any unethical behavior to our team than they otherwise might.
An immediate investigation and response by our ethics department into any reports of misconduct is one way we enforce our Conditions of Field Services. But we also go a step farther by rewarding professionalism and good behavior through a performance-based bonus system for all AQF inspectors.
Service Declaration
An on-site supplier representative must also sign AQF's Service Declaration form at the conclusion of inspection. They must answer "yes" or "no" to a few questions regarding the service, including:
"I am informed and accept all the AQF representative findings and results during the inspection"
"I have been informed to not open the parcel sealed by AQF representative containing golden or production samples and store or send them as per AQF representative instructions"The supplier representative must also note the inspector's arrival and departure time and any benefits the inspector requested or the factory provided.

It's true this kind of "declaration" has its limits. And there's always the risk of a supplier agreeing with an inspector to falsify or omit important details in this document.
But crucially, the supplier acknowledges their understanding of the inspection results and accepts responsibility for the findings by signing the document. The Service Declaration limits the risk of any supplier disagreement about the service results or complaints about inspector conduct later.
With these processes, we ensure everyone involved in the order—suppliers, buyers and inspectors—has transparency into AQF's processes and results. This helps us maintain our impartiality, and in turn, prevents the kinds of disputes that can damage your supplier relationships.
3. We validate every report with your supplier following the service
Disputes over inspection and audit results can tear apart your supplier relationships. In fact, perceived differences in standards are one of the main reasons some suppliers resist third-party inspections and audits.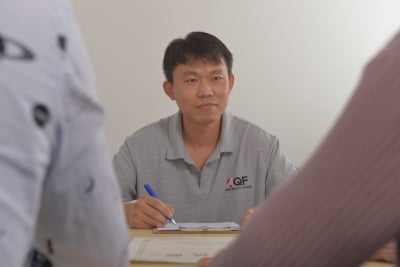 For example, your third-party QC team might report finding quality issues in a quantity your supplier later says they've exaggerated. Or your supplier may be unhappy with the results and accuse the inspection firm of impropriety after the fact.
Such claims, when false, are more likely to come from a remote vendor than from a contact that was actually present at the inspection site during the service. Written documentation like a Conditions of Field Services and a Service Declaration can help you avoid such disputes altogether.
But there are more steps a third-party QC partner can take to further involve your supplier and help them take greater ownership of the results.
AQF includes your supplier directly in the review process
Following an audit, AQF auditors typically hold a formal "closing meeting" with key factory personnel, like the factory's general manager and quality manager. Here the auditor explains the results and any non-compliances found during the audit.
The process for inspections is less formal but similar in purpose. We ensure there's always at least one factory representative present during the inspection to help arrange the inspection site and facilitate unpacking and repacking the goods. The same representative is responsible for signing off on the service report.
The inspector reviews the service report with the representative, noting the overall result and any issues found. The representative must then sign off on the draft report acknowledging AQF's findings. We include a photo with this signed validation in your final report.
The report validation provides you supporting documentation in case of any disputes, such as those relating to:
Quality of goods found before the inspector left the factory: A supplier might try to add defective units into an order to fulfill production quantities after inspection
Inspection procedures, checks or tests: A supplier might try to claim an inspector didn't follow the right testing protocol or used inaccurate equipment during inspection
Your quality requirements: A supplier might claim the inspector used stricter standards than you specified when checking the goods
Reviewing the report ensuresall relevant contacts understand the defects present, the overall result and any other relevant points. In the case of any disputes, you can go back to your supplier or vendor and show them the document affirming their approval and understanding of the inspection result.
Conclusion
Third-party inspection can actually improve your relationship with your suppliers if your QC provider takes a cooperation-oriented approach (related: 4 Keys to Smoothly Introduce Third-Party Inspection to Your Suppliers).
Some inspection companies might just be interested in arriving on site, "dictating the law" to your suppliers and then leaving, without much positive interaction with the supplier. Such policing might be necessary for suppliers with a history of noncooperation. But even then, third-party inspectors aren't typically in a position to compel your suppliers to change.
Many suppliers are genuinely interested in improving and meeting your requirements so they can win more business from you.
And it's AQF's philosophy that an effective QC provider is one that supports you and your supplier, collecting and reporting findings and encouraging open discussion. In this way, we aim to bring greater clarity and cooperation to your supplier relationships.
---
Click the link below to download our case study and learn how working with AQF helped one importer's suppliers better meet their expectations!