In our free eBook, learn how to limit product defects at each stage of the manufacturing process with tried-and-true methods used by experienced importers!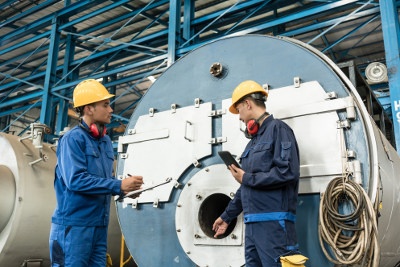 Product defects and other quality issues are the source of many importers' biggest problems when manufacturing abroad. From production & shipping delays, to product returns, customer dissatisfaction and even product recalls, defects can lead to heavy extra costs and headaches.
How can an importer limit product defects in their shipments?
Many importers don't know where to begin. Others are only familiar with a few specific actions they can take, such as charging back their suppliers for defective units shipped. And many importers are frustrated when they try to address quality defects too late in the manufacturing process. Only experienced importers see the complete picture. They know which steps to take at each stage of the manufacturing process to minimize quality defects and their recurrence in subsequent shipments.
How can you learn to reduce product defects without the years of experience it takes most importers?
It often takes years of direct experience as an importer to learn how to find the right suppliers, communicate expectations, check the product adequately before shipping and follow up on any issues found. These are all vital opportunities in the sourcing and importing process to prevent, identify and correct quality issues before they affect your finished goods.
The problem is that most new importers can't afford delays, product returns, disgruntled customers or the many other problems resulting from defects in their goods.
Our FREE eBook, How Experienced Importers Limit Product Defects in 3 Stages, gives importers a head start by offering solutions they might otherwise learn only from years of trial and error. This 28-page guide will walk you through the steps for limiting defects in your products, from early on during sourcing, to later when shipping finished goods, including:
With each step, you'll learn comprehensive instructions with examples of experiences from real importers we've worked with along the way.
Start eliminating defects in your products now
Significant defects might leave you feeling like you need to set aside a large budget for unsellable goods you receive. And when you can't seem to get the right product or quality from a particular factory, you might even be tempted to find a new supplier altogether. But there are tried-and-true methods importers use every day to ensure their suppliers are meeting their expectations.
End the frustration of repeatedly receiving substandard products from your supplier. Stop pushing your supplier to fix defects in finished goods that you could have prevented prior to mass production. This eBook will give you the tools you need to minimize defects and other quality issues without significantly increasing your costs.
Take control of your product quality today. Click the button below to get your free eBook now!