Product defects are an unavoidable part of mass production. So make sure you learn the best ways to address unacceptable quality defects with your supplier in this blog article!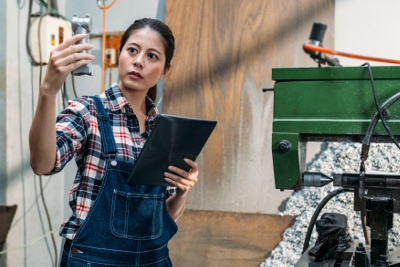 What can you do when you find unacceptable product defects in a shipment? Do you ask your supplier to rework the affected goods? Is corrective action going to delay shipping the order? What other options do you have for addressing quality issues?
If you're like most importers, you've probably asked yourself some or all of these questions at one time or another. That's because defects are an unavoidable part of mass production. Even if you're cautious about limiting quality defects in your order, chances are pre-shipment inspection will still reveal some in the finished goods. And the question of how best to address unacceptable quality issues is nearly universal among importers.
Maybe you're concerned about balancing the benefits of fixing defects with the risk of damaging the product in the process. Or maybe you're in a rush to ship an order and just want to know how to prevent defects found this time from recurring in future orders. Whatever your concerns, there are a number of ways to address quality defects now and in the future (related: How Experienced Importers Limit Product Defects in 3 Stages [eBook]). Let's dive into the four common approaches experienced importers use here.
1. Corrective action through product rework
If product defects identified in QC inspection are correctable, one of the most common actions importers take is to ask their supplier to rework or repair the defective goods. By having factory workers remedy any unacceptable defects in your products, you can limit the number of unsellable units shipped. Product rework is most suitable for defects that workers can easily fix in a short amount of time following product inspection.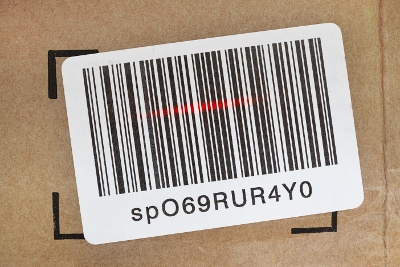 For example, perhaps the wrong barcodes were printed on the sticker factory workers applied to your product's retail packaging. In this case, it's relatively easy for the factory to print out a new sticker and apply it over wrong one. Another example is excess glue on the sole of a shoe. Sometimes factory workers can wipe away the residue with little risk of damaging the product.
Rework is often appropriate for these sort of defects that require minimal time and effort for the factory to fix. It improves the quality of the order to an acceptable level for you and your customers, typically without causing more quality problems, increasing your costs or delaying shipment.
When product rework may not be appropriate for addressing quality defects
There are certain situations where product rework isn't an effective solution to addressing defects and may even do more harm than good (related: 3 Vital Questions to Ask Before Product Rework). Trying to rework an item to remove certain defects can actually damage the product and introduce new issues. In the earlier example of excess glue on a shoe, that glue may be very difficult to remove. Factory workers trying to scrape it off will likely leave scuff marks or other abrasions in the product's surface.
Other times, you may have made commitments to customers to deliver your product by a certain deadline and can't afford to wait for workers to rework a relatively small quantity of defective units. You might also forgo rework if your supplier wants you to cover the cost of new product materials or parts needed for rework. And you may decide to ship goods despite finding defects when those defects don't affect the salability of the product.
When considering whether to rework your goods, it helps to consider these questions:
How severe is the defect? Will customers reject or return the product?
What will it cost to have the factory rework the item?
Is there enough time to rework the item before shipping? How will it impact deadlines?
What risk of more defects or harm to the item does rework present?
These considerations can help guide your decision about product rework. And your supplier and any QC staff you work with can usually offer advice for your particular situation. But ultimately, the decision to rework your products rests in your hands as the buyer.
Always conduct rework before shipping, rather than after
When possible, carrying out rework before an order is shipped can save you time and money over waiting to address defects after you receive the order. Major defects often result in customer returns of goods and leave the importer with a stock of unsellable product.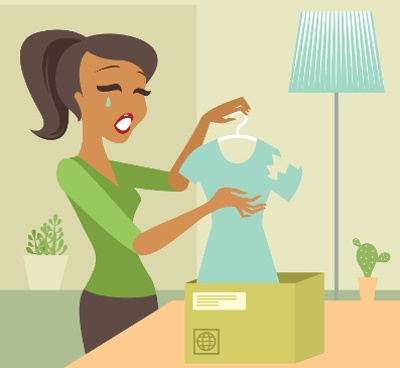 But trying to send back defective goods to your supplier will often lead to importers incurring expensive value-added taxes (VAT) and custom duties. And import restrictions may even prohibit defective goods from entering the country.
Finding a facility qualified to conduct product rework in your home country could require significant time and money. Chances are that you'll face much higher labor costs. For example, compensation for Chinese factory workers is still only a quarter of U.S. manufacturing wages. If you think reworking the goods is feasible, it's best if the factory does it immediately following product inspection. Otherwise, you're often faced with the dilemma of paying more to rework the defective goods or losing money in unsellable goods.
2. Re-inspection and chargebacks for product defects
Importers choosing to have defective goods reworked or replaced will typically request a re-inspection of the goods after rework is completed, sometimes at the supplier's expense. Re-inspection helps confirm that the factory has actually taken corrective action and the reworked goods now meet your quality standards. And when rework isn't a solution for you, chargebacks or other penalties are an alternative approach to addressing quality defects.
You might consider setting an agreement with your supplier before production that specifies any of the following:
The supplier will bear any costs for re-inspections, such as those for third-party inspection
The supplier will pay a penalty for any substandard units shipped over a certain quantity
The supplier will replace any substandard units found during inspection over a certain quantity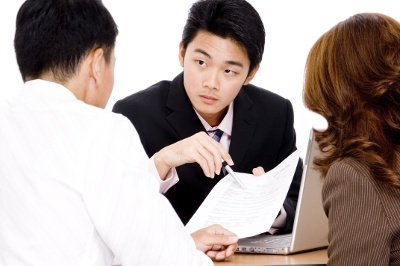 Such an agreement can incentivize the factory early on to meet your expectations while helping hold them accountable for defects and other issues. But both you and your supplier should understand this agreement before production or QC inspection. Without a prior agreement, it's generally much harder to force inspection costs or other penalties on your supplier in response to quality problems.
Another factor that determines how effective this kind of agreement will be is your relationship with the supplier in question. It's typically much easier to enforce an agreement with a supplier when you have a strong, long-standing relationship with them. And unfortunately, importers with smaller or less-frequent orders often lack the leverage they need to enforce these agreements.
But regardless of the size of the importer or their relationship with their supplier, it's best to hold your factory accountable by setting quality expectations as early as possible (related: Preventing Product Defects Starts with Negotiating with Suppliers).
3. Product destruction for unsellable goods
For serious defects that render your goods unsellable and can't be corrected, you may have to resort to destroying the defective goods. You'll definitely want to consider all of your options before resorting to product destruction, but sometimes it's a necessary step to take. Usually importers decide to destroy defective goods when they're concerned about:
Protecting their brand from substandard, counterfeit goods, or
Preventing competitors and resellers from buying and selling their inventory
When manufacturing in a country with relaxed intellectual property (IP) laws like China, destroying your defective goods might be necessary to protect your brand. About 70 percent of all counterfeit goods seized worldwide originate from China, where substandard products are commonly sold as counterfeit goods in local markets.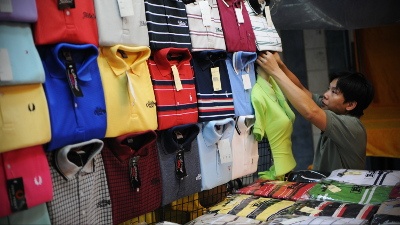 Imagine you're importing exercise gloves and your supplier's factory stitches your logo incorrectly on the product. The goods are now unsellable in your intended market. But you probably don't want your supplier to sell these defective goods because your logo is on them. Your best course of action may be to rent an industrial shredder to destroy the gloves to protect your brand.
Most factories owners would rather sell a customer's rejected goods at a discount than waste money discarding them (related: What Do Suppliers Do with Rejected Products?). And your supplier may prefer to sell your rejected products to your competitors or on the open market. For example, there are many wholesalers in the garment industry who sell factory defective garments online. One 2011 estimate predicts 5 percent of clothing orders in China are sold directly by factories to Chinese consumers, generally consisting of defective or overrun goods.
If you choose to destroy your defective products, it's typically appropriate to have factory staff conduct the destruction. But it's important that someone apart from the factory is on-site to oversee the process and confirm it's effective and complete. A third-party inspector can often supervise the destruction to ensure all brand information is no longer legible and the defective goods are thoroughly destroyed.
4. Updating your QC checklist to prevent recurrence of product defects
You can generally address product defects almost immediately after they're found during QC inspection. But you can also use inspection results to prevent recurrence of the same types of defects in the future. You should always update your QC checklist and product specifications following every inspection with any new and relevant information, such as:
New or updated inspection criteria, especially new known quality defects to report
Adjustments to product dimensions
Changes to product components or materials required
For example, perhaps you're finding a lot of untrimmed threads of varying lengths on your garments. You consider threads of longer lengths to be a major defect, while shorter threads are a more minor issue.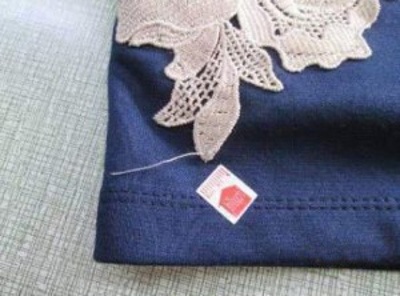 But your QC checklist doesn't specify the maximum acceptable length of an untrimmed thread on the garment. By updating your checklist to define any thread longer than 1.5 cm as a major defect, for example, your supplier can more clearly understand your expectations.
Of course, you can always adjust your specifications along the way if you find the criteria are too strict or lenient. For instance, if you're seeing a lot of customer returns due to untrimmed threads, you might want to make the requirement stricter to define any thread longer than 1 cm as a major defect.
Providing your supplier with an updated QC checklist will alert them to particular defects or other issues they should take steps to prevent. Tailoring your checklist to reflect your quality standards will also improve your inspector's efficiency in checking for the relevant quality problems. In turn, you can more easily interpret future inspection reports and be confident that the inspector attended to all of your quality concerns.
Conclusion
Every importer wants to receive an order of perfect goods at their warehouse. But when you discover unacceptable product defects during QC inspection, it's up to you to take action to address them and prevent their recurrence. And how you choose to address defects will depend on the type of defects found, your product type and your customers' expectations (related: 3 Keys to Addressing Quality Issues with Your Supplier).
And whenever you do find yourself with defects, remember that updating and adjusting your QC checklist is the key to preventing quality defects in the long run.
---
What's your best tip for addressing defects found during product inspection? Let us know in the comments section below!