Learn about Indonesia's textile industry, Samsung's R&D center in Vietnam and Walmart's fulfillment service for third-party sellers in this week's roundup.
Best in Manufacturing – March 15, 2020
Each Sunday, we publish a list of top articles and other content related to manufacturing in areas like quality control, product development, supply chain management, sourcing, auditing and law.
1. Indonesian textile industry became an unexpected winner under coronavirus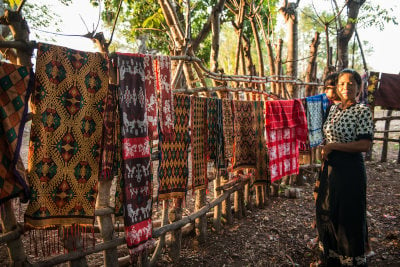 It is an indisputable fact that the coronavirus has serious disrupts the supply chains. Many industries have been affected with delays in the supply of raw materials, production and shipment of products. However there's a secret winner: Indonesian textile industry.
The major reason is that textile importers have moved their orders to Indonesia since the production lines in China paused.
The association of textile and textile products makers in Indonesia has noticed some unusual fluctuations in order volume recently. Anne Patricia Sutanto from the association said the Indonesian textile industry has got 10 percent more new orders both domestically and overseas.
Take textile company PT Pan Brothers as example. Initially, PT set a 15 percent growth target in sales this year. But now, the company's demand has increased 20 percent more than the target for the second and third quarter.
Sherlina Kawilarang, president commissioner of yarn maker in PT, said:
Our textile industry is benefitting from the coronavirus outbreak. This has created opportunities and also created our own local supply chain.
What's more, one of the biggest textile company PT Sri Rejeki Isman had also recorded an additional 15 percent increase in orders.
Domestic supply chain supports Indonesian textile industry
The coronavirus delayed the raw material supplement and further disrupted the production lines in the garment factories. In a garment factory in Myanmar, more than 1,000 workers have been laid off as their factory has been shuttered due to a shortage of raw materials from China.
But how can Indonesian textile industry benefit from it? The answer is Indonesia's domestic supply chain.
The garment industry in Indonesia largely relies on its domestic supply chain. Among all the raw materials the industry use, imported fibers and dye chemicals represent only a small part. Meanwhile, the industry also import cotton from Australia and the U.S. where shipments have not been affected by the coronavirus.
In the future, Indonesian textile industry might enjoy more benefit from its Australian supply chain. Under Indonesia-Australia free trade agreement, Australia will remove a 5 percent import tax on Indonesian textile products. The total sales might increase as a result.
How about manufacturing in Indonesia?
Located in Southeast Asia, Indonesia has also been considered as a manufacturing country. Currently, Indonesia is the 28th largest export economy. Can Indonesia be the destination to relocate from China? Let's find out (related: Importing From Indonesia: Is This A Viable Alternative To China?).
In fact, garment and textile industry doesn't count a huge part in Indonesia's total exports. Raw commodities account the biggest part of its exports for about 60 percent. The food and beverage industry is the country's second-largest.
To further develop Indonesia's manufacturing and reduce reliance on raw commodities, the Indonesian government has issued some new policies. For example, Making Indonesia 4.0 is an ambitious initiative to stimulate Indonesia's GDP. Indonesian government will focus on developing below five sectors with Making Indonesia 4.0:
Food and beverage

Textiles

Electronics

Chemicals

Automotive
Besides the support of the policies, Indonesia's logistics can also be an advantages to the manufacturers. Ranked 46th in the 2018 Logistics Performance Index, Indonesia was the fifth highest-ranking country in Southeast Asia. Strong logistical infrastructure helps manufacturers lower production costs and improve turnaround time.
Follow the link below to learn more about Indonesian textile industry under the coronavirus.
Indonesian textile makers get windfall from coronavirus outbreak – Bernadette Christina, Gayatri Suroyo, Reuters
2. Samsung will build its new R&D center in Vietnam
According to Samsung, this electronic giant has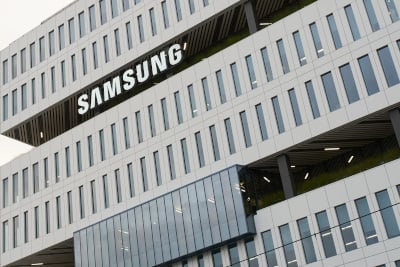 started building a $220 million research and development center in Vietnam. Samsung's R$D center will become the largest of its kind in Southeast Asia. It will support Samsung's research capability in artificial intelligence, internet of things, big data and 5G.
This R&D center is an important development opportunity for Vietnam as Samsung is the single largest foreign investor in Vietnam. This giant has investments $17 billion in Vietnam totally. With this center, Vietnam will become a stronger partner to Samsung.
This R&D center will be finished by the end of 2022. Offering more than 2,200 job positions, this center can also further promote Vietnam's employment and manufacturing.
However, the ground-breaking ceremony was canceled as South Koreans were under travel restrictions due to the virus outbreak in Vietnam.
Samsung fading away with Chinese manufacturing
While Samsung is building its new center in Vietnam, the company is separating from its old manufacturing friend China.
China used to be Samsung's largest market and one of the major manufacturers. In 2013, Samsung ranked first in China's smartphone market with a nearly 20 percent market share. This giant opened its Huizhou factory in the same year.
At that time, Samsung's Huizhou factory employed over 9,000 people and produced millions of units annually. However, with the rapid development of China's domestic mobile phone industry, Samsung's market share has been rapidly compressed. In the first quarter of 2019, it held only one percent market share in China.
As a result, Samsung decided to leave China. Samsung closed its factories in Shenzhen and Tianjin in 2018. In October 2019, Samsung ends its last operating factory in China. Park Sung-soon, an analyst at Cape Investment & Securities, said:
In China, people buy low-priced smartphones from domestic brands and high-end phones from Apple or Huawei. Samsung has little hope there to revive its share.
Vietnam is becoming the tech hub in Asia
There are many reasons for Samsung to set up the R&D center in Vietnam. One of the reasons is that Samsung values Vietnam's technology manufacturing potential (related: Vietnam Becoming A Tech Hub In The Wake Of The China-U.S. Trade War).
Why tech companies are turning to Vietnam? There are three main reasons:
Relatively stable environment:

Vietnam is now experiencing a hard-won domestic peace after wars. The relatively stable economic environment is easier to run business.

Highly enthusiastic entrepreneurs:

Hanoi is crowded with newcomers who want to start business in Vietnam. There is even a word to describe this phenomenon: Hanoi Hustle.

Ethnic backing-hometown Vietnamese:

Many Vietnamese fled the country during and after the Vietnam War and are now coming back with knowledge, ideas and connections to the world.
What's more, tech giants have also build their tech plants in Vietnam. Google has announced move its Pixel phone manufacturing line from China to Vietnam. Apple has already diversified its supply chain to include Vietnam to make iPhones.
In the future, more tech manufacturers might turn to Vietnam for manufacture and tech development. It can be a good time to consider relocating your tech manufacturing lines to Vietnam.
Follow the link below to learn more about Samsung's new R&D center in Vietnam.
Samsung starts building $220 million R&D center in Vietnam – Khanh Vu, Reuters
3. Walmart now offers fulfillment service to its third-party sellers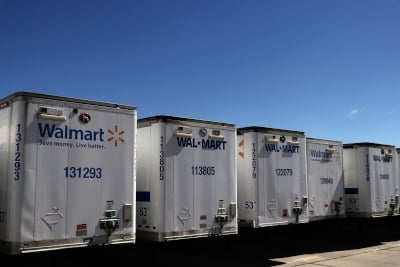 Walmart is one of the biggest retailers and is the world's biggest company by revenue. In 2019, Walmart gained $514.405 billion with 11,766 Walmart stores globally. To further improve its service and gain more marketplace, Walmart now launches fulfillment service to its third-party marketplace sellers.
The new service is called Walmart Fulfillment Services (WFS). The WFS will offer third-party sellers with storage, picking, packing and two-day shipping, returns and customer service. According to Walmart, the WFS will finally cover its next-day shipping.
Currently, the WFS only has the info input by the third-party sellers from a Walmart fulfillment center in Shepherdsville, Kentucky. A Walmart spokesperson said that the service will expand to other fulfillment centers this year.
The market is optimistic about the prospects of the WFS but they intend to implement it cautiously to avoid haste. Marc Lore, CEO of Walmart's e-commerce U.S., said:
We're feeling good about the start. We built the technology. We've got a handful of sellers using it. They like it. We're seeing good results. But it's something that we're going to, you know, take slowly to make sure it's right before we really, you know, blow it out.
WFS is about driving in-demand products to Walmart.com
According to Lore, the WFS is a critical part of Walmart's ecommerce strategy. The point is to drive additional revenue from Walmart's existing e-commerce infrastructure:
There are merchants on third-party that we want to have that simply don't have fulfillment capabilities. And so we're not able to get that assortment on the website. So that's really the first priority is to really focus on those brands and getting assortment for customers.
For third-party marketplace sellers, the service quality and delivery speed are the core problems. By using WFS, they will have a reliable platform to offer quality service. Also, WFS can help them to control the cost.
As a retail giant, Walmart has a store network and plenty warehouses to support the stores. With the WFS, third-party sellers can ship from the same warehouses with Walmart's owned inventory. It could reduce cost by fewer packages but larger orders shipped out.
Additionally, Walmart is aiming to be more flexible in manage delivery channels. The company might develop a good algorithm to support the increasing complex fulfillment channels.
Amazon uses FBA to benefit its third-party sellers
When talking about fulfillment service, Amazon is the leader that you must mention.
Amazon's fulfillment service is called Fulfillment by Amazon (FBA). Amazon launched the FBA in 2006 and this service became one of the most welcomed services among the third-party sellers. The FBA can help with three general steps:
Third-party sellers send their goods to Amazon's fulfillment centers.

Amazon catalogs and places the goods in its ready-to-ship inventory.

Amazon ships the goods to the customers for the sellers
By using the FBA, third-party sellers can reduce the effort and cost of managing logistics. Also, customers prefer FBA-listed goods more so sellers can enjoy more marketplace with the FBA. In 2018, Amazon launched "Supply Chain Connect" to further improve its fulfillment service.
However, it will take third-party sellers efforts to comply with FBA standards if they want to use this service. Failing FBA requirements will result to additional preparation or labeling and shipment delays. Amazon will also charge additional fees and penalties for not meeting FBA requirements. To avoid such problems, packaging inspection can be an effective way to make sure compliance (related: How Packaging Inspection Helps You Comply With Amazon FBA Standards)
Follow the link below to learn more about Walmart's fulfillment service.
Walmart launches fulfillment service for third-party marketplace sellers – Emma Cosgrove, Supply Chain Dive
---
We're constantly scanning the web for top manufacturing stories and news. If you'd like to submit an article for consideration for our weekly Best in Manufacturing, send us a message and let us know