This week in Best in Manufacturing, learn why one author thinks 45 percent of sourcing agents are corrupt, what 'river chiefs' are for Chinese factories & more!
Best in Manufacturing – September 24, 2017
Each Sunday, we publish a list of top articles and other content related to manufacturing in areas like quality control, product development, supply chain management, sourcing, auditing and law.
1. Should you trust a broker for manufacturing in China?
In the vast world of suppliers, it's not always easy to find the exact one that can help you produce your order. Sure, you can surf websites like Alibaba or Global Sources to find factories, but it's not always guaranteed they'll meet your quality standards or be a worthy business partner.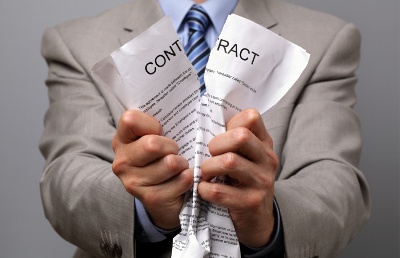 Enter trading companies, brokers, sourcing agents – whatever you want to call them, they help connect you to the factories that will ultimately make your goods. In certain circumstances, using a trading company over going factory direct can be helpful. They might have better relationships with factories and have intimate knowledge of your product, for example.
Yet this isn't the case all the time and the value brokers claim isn't always there. The author of this featured article has an interesting quote that sums up brokers:
About 45 percent of all sourcing agents are corrupt. About 45 percent of all sourcing agents are incompetent/worthless. About 10 percent of all sourcing agents are invaluable.
While this is the author's personal opinion, it certainly makes you wonder which brokers are really good, which are just awful, and if it's better to just work with a factory directly.
Using a broker is ultimately up to you and depends on what you feel is best for your situation. But if you'd like more insight on who to work with from a contractual standpoint, you can check out the full article in the link below:
China Manufacturing: To Broker or Not to Broker, That is the Question – Dan Harris, China Law Blog
2. Is the traditional apparel sourcing model on its deathbed?
For most of the modern apparel production era, it hasn't mattered where a country was located on the globe, so long as they provided the lowest labor costs. In the race for low labor costs, apparel production centers have moved all over the world from Western countries to Eastern Europe, China, Southeast Asia and Africa.
But today, many apparel manufacturers face heightened pressure for increased transparency, shorter lead times and more flexibility in their orders. Technology is driving some of these pressures, namely:
Robots are replacing workers, so that production can move away from low-cost labor countries towards those that are geographically closer to end markets
Greater and easier data collection through digitization allows for faster cost analyses
Digital renderings of products can reduce the need for expensive prototypes
Not everyone is convinced that the sourcing model will shift drastically away from low cost centers in Asia.
For now, the four largest garment producing countries today are still located in Asia, not the West (related: Side by Side: Top 4 Asian Countries for Manufacturing Garments). Smaller companies also likely won't have the budget or the expertise to shift production in the short term. And in China, factories might employ less people, but also more skilled workers. With a growing middle class in China, some apparel manufactures might want to keep close to the Chinese market too.
Check out the link below to learn more about how technology might be shifting apparel manufacturing in the future:
Is the Old Sourcing Model Dead? – Melissa Twigg, Business of Fashion
3. River chiefs: taking on polluted rivers around Chinese factories
The title "river chief" might bring to your mind some sort of leader of an ancient tribal community. But new "river chiefs" in modern Chinese communities are actually responsible for patrolling chemical and waste pollution of local waters. Currently, about 200,000 government officials have been appointed river chiefs across China, in an effort to organize regular environmental check-ups and respond to public complaints.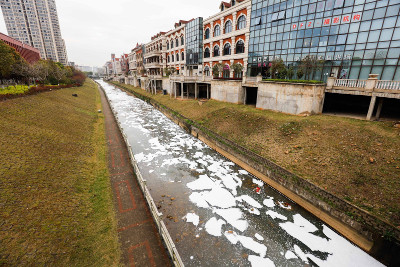 But for one environmental activist interviewed in this featured article, river chiefs aren't sufficient to reel in industrial pollution from China's numerous factories:
Those factories are the source of pollution, but they simply didn't have the guts to close them after all these years. I've seen glimmers of hope [elsewhere in the Lake Tai area], but not here [in Jiapu]. It's almost the same as what I saw 15 years ago.
China certainly faces a delicate balance between economic development and pollution. But while environmental issues are gaining more attention, responsibility for environmental issues are still often shuttled from one governmental department and official to the next.
As an importer, it's also easy to shift the responsibility for industrial pollution away from your business. But if China is serious about cleaning up its polluted waters, you might want to take a closer look at your suppliers and supply chain (related: 3 Ways to Monitor Environmental Management Systems). Just this month, an environmental inspection campaign has disrupted chemical, electronics and textiles supply chains with temporary and permanent factory closures.
To learn more about China's efforts to clean up its waters, check out the full article in the link below:
How Cleaning China's Polluted Rivers Got Personal – Mandy Zuo, South China Morning Post
4. A startup trying to change the sourcing process
As I mentioned in article #1 this week, it's not always ideal to work with brokers. Although in some cases they might contribute value to your supply chain, on other occasions they might only increase your product's cost to improve their own margins.
Yet the entrepreneur in this featured article aims to help importers go factory direct with his startup Sourcify.
Instead of sacrificing margin to brokers, using this platform for sourcing can help importers take that money to grow their own business and wallet. This featured article reports that,
When a company comes to Sourcify looking for supply chain help, their platform has saved an average of 65% per unit.
Could other importers also experience these savings? That depends on what you're looking to source and if you work with Sourcify. If you work with a broker, you probably won't be able to achieve this level of savings simply because you'll still be working with a middleman. But you might also have a great relationship with a manufacturing broker that provides other benefits other than cost savings. Judging the value of a broker versus using a platform like Sourcify ultimately comes down to your unique business needs.
Read more about Sourcify by checking out the featured article in the link below:
How This Startup is Turning the $600 Billion Dollar Manufacturing Industry On Its Head – David Wither, Influencive
5. Transparency (or lack thereof) in Chinese factories
Ordering from China is a common method of sourcing goods. If you browse on Amazon or walk down an aisle in a retail store, chances are you'll encounter plenty of products made in China.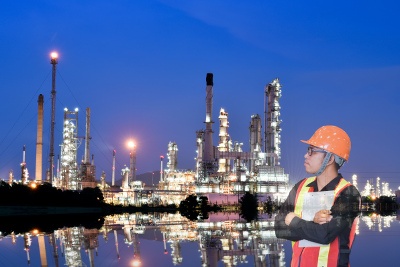 For some importers, they simply ask a Chinese factory to make their product, give them the money and ask the factory to get it to them by their deadline. This is all the importer wants to do and there's no need to really know much more about the supplier's operations. While this is a simplification of how they interact with suppliers, some importers simply don't care about all the little details of how an order is made. But not everyone is like this.
Some importers might want more information, like a bill of materials. They might want a social compliance audit to ensure a supplier isn't violating any laws or operating unethically. Or maybe the importer would like to conduct a product inspection, either personally, by factory staff or a third party (related: 4 Ways Importers Conduct Product Inspection [eBook]).
Occasionally, factories will resist inspections and audits and refuse requests to provide more information about their products. This featured article provides a great example of this sort of resistance to more transparency and oversight from a supplier:
We understand that you would like transparency. But for these volumes, other factories will tell you the same [we can't provide this information]. Only buyers that purchase millions of pieces a month can require an open book policy.
It seems like this particular supplier is willing to divulge more information…but only if you're a big buyer. You might not need to worry if your supplier doesn't release detailed pricing information. But if a supplier takes a similar approach to quality assurance and social compliance, you might have a problem on your hands.
Curious about Chinese supplier business practices and transparency? Read the full article below to find out more:
China Suppliers Lack Transparency… What Implications for Buyers? – Renaud Anjoran, Qualityinspection.org
---
We're constantly scanning the web for top manufacturing stories and news. If you'd like to submit an article for consideration for our weekly Best in Manufacturing, send us a message and let us know.