Learn about why is the U.S. importing from Vietnam, Amazon and Walmart's battle against next day delivery and Apple's new production lines in India in this week's roundup.
Best in Manufacturing – December 08, 2019
Each Sunday, we publish a list of top articles and other content related to manufacturing in areas like quality control, product development, supply chain management, sourcing, auditing and law.
1. USA abandoning China to import from Vietnam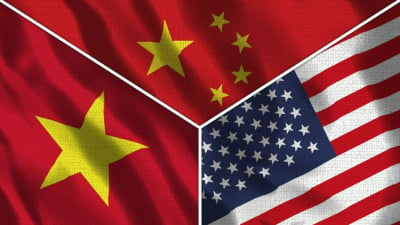 China is currently the largest exporter to the U.S. In 2018, the U.S. imported $539.5 billion of goods from China and it accounted for 21.2 percent of overall U.S. imports that year.
However, due to the trade war, the trade relationship between the two countries has deteriorated sharply. In the first nine month of 2019, the U.S.'s imports from mainland China shrank 13.4 percent. But in comparison, imports from Vietnam to the U.S.A. jumped 34.8 percent during the same period.
Undoubtedly, tariffs are a major issue behind the shifting trade. but it has definitely taken some business from China.
Michael Ryan, IHS Markit's associate director of comparative industry service, said China's loss was Vietnam's gain. According to Michael, Vietnam's fastest growing export categories to the U.S. are computers, telephone equipment and machinery.
Those products types were among the U.S.'s top imports from mainland China, Mongolia and Taiwan in 2018. Vietnam's exports of these goods to the U.S. could fill some of the void created by not importing the products from China.
Vietnam's challenges remain
It certainly seems like Vietnam is benefitting from the U.S.-China trade war. But not all importers will choose to buy from Vietnam. In fact, .
One issue, for example, is that Vietnam does not receive a substantial amount of foreign direct investment (FDI) from the USA. Investment from the U.S. only accounts for 2.7 percent of Vietnam's total FDI.
The other challenge is the skilled labor shortage in Vietnam (see #3). According to recruitment firm ManpowerGroup, only 12 percent of Vietnam's 57.5 million-strong workforce are highly skilled. But investment in the high-tech sector is increasing and further pushing the demand for skilled labor, which may help address this issue over time.
Additionally, the poor infrastructure in Vietnam is not yet up to the standards of many international firms. Vietnam ranked 39th in the World Bank's 2018 Logistics Performance Index while China ranked 26th. The less developed infrastructure adds time needed for travel and logistics. said:
Taken in combination, these factors are lengthening the delivery cycle to consumers and point to a drawn-out process of extricating operations from mainland China's orbit.
Make long-term preparations by diversifying your supply chain
The trade war between the U.S. and China has significantly disrupted international supply chains. Although both countries have tentatively reached "phase one" of a trade deal, there are very few indications of a "phase two". If you're an importer, it would be wise to buckle down and prepare a sourcing strategy with alternatives to China.
No country is safe from tariffs in the global supply chain. As an importer, you can lower risk through supply chain diversification. You can establish suppliers in multiple countries so you can better handle supply chain shocks and enjoy greater flexibility. And aside from lowering tariff risks, supply chain diversification can:
Earn more profit. Companies who invest 20 percent or more of their budget to diversify their supply chains may see a 15-percent boost in annual sales

as a result

Increase competitiveness. By manufacturing in multiple areas, your new products may gain cost advantages that will help you compete with your business rivals
In short, no matter where you do your manufacturing, it might be best for your business to look at suppliers in several countries so you can reduce risk in your supply chain and keep your business ready to respond to externalities.
Follow the link below to learn more about why the U.S. is turning to Vietnam for importing.
US imports from China shrank more than 13% — but imports from Vietnam are popping – Grace Shao, CNBC
2. Amazon and Walmart now battling over next day delivery
Online shopping is growing rapidly, and with that, consumer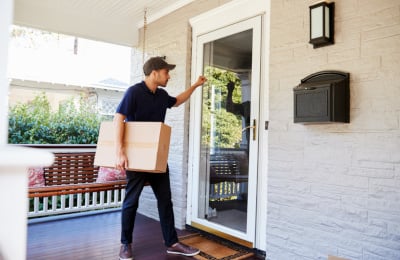 expectations are evolving. Customers now expect very quick shipping. And among all the players in the swift shipping arena, there are two contenders: Amazon and Walmart.
Amazon has offered free one-day and same-day shipping for Prime customers for orders over $35 before. And in June, Amazon announced it will shorten the standard shipping program for Prime Members from two days to one. A customer can pay $119 annually to become a Prime Member and pay no more extra fees for one-day shipping.
As for Walmart, any order over $35 can enjoy free one-day shipping.
However, one-day shipping is not easy for small retailers. A retailer must use multiple warehouses in many locations to support such expedient delivery. For example, Amazon has over 400 delivery locations in the U.S. Richard Greiner, co-founder and co-CEO of Huckberry, said small businesses like them won't be able to ship like Amazon:
We're never going to be able to compete with Amazon [logistics], so we're not trying to compete with them directly in a shipping-time war.
Amazon is strengthening its shipping capacity
Amazon's robotics helped the company significantly in achieving faster delivery. The company is now using robots in its warehouse, fulfillment centers, sorting centers and last-mile deliveries. The company recently invested $40 million in its new robotics hub to further speed up its service.
Additionally, Amazon said its one-day shipping is actually more environment friendly than other shipping options. The company explained that faster shipping requires them to store more inventory closer to customers. Instead of hauling items from faraway warehouses, storing goods closer to their end destination can reduce the company's carbon footprint.
In the future, Amazon is aiming to "become a logistics company in their own right". Amazon can now handle delivery for 26 percent of their online orders and the company is aiming for even higher capacity.
In June, Amazon expanded their air fleet by adding 15 more planes, bringing their total number of planes to 65. But they haven't just added planes. Amazon recently also added drones to their air fleet as part of their Prime Air network. These additions to aerial delivery capacity, plus the new Amazon Flex app, might all contribute to solving last-mile delivery shortages.
Walmart is trying to catch up with Amazon
The trend of one-day shipping, started by Amazon, kicked off in April. However, Walmart quickly responded to this service and launched its own one-day shipping in May.
Walmart has been using its massive network of more than 4,700 store in the U.S. to power its online sales. This network has made shipping door-to-door and same-day pickup easier.
Unlike Amazon, Walmart's one-day shipping service doesn't need a membership fee. The service is open to any order which is over $35. Initially, Walmart's one-day shipping was only for Phoenix and Las Vegas with a limited inventory of up to 220,000 items. But by the end of 2019, Walmart expects to reach about 75% of the U.S. population.
According to Walmart, its one-day shipping option actually costs less than two-day shipping. Customers' orders can come from a single warehouse and use only one box for delivery. The orders can rely on inexpensive ground shipping.
Customers will always expect faster delivery. With one-day shipping becoming more popular, someday soon it might become the norm, and the next trend after that might be 30-minute drone deliveries.
Follow the link below to learn more about the one-day shipping battle between Amazon and Walmart.
Ahead of Black Friday, Amazon and Walmart set off a new battle over one-day shipping – Ben Fox Rubin, CNET
3. Apple is expanding its production lines in India
Apple is one of the most successful mobile handset brands. The giant has a strong tie with China as half of the world's iPhones are made in the Foxconn factory in Zhengzhou, China.
But with tariffs on consumer electronics like mobile phones rising, Apple is now considering a "Plan B" for its massive iPhone production requirements. In the future, Apple might use India as another manufacturing hub.
Just behind China, India is now the second largest mobile phone manufacturing hub in the world. According to the Indian Cellular Association, the annual mobile phone production of India reached 11 million in 2017.
The Indian government is also supporting the mobile handset manufacturing sector in the country. The government has launched financial incentives like the Modified Special Incentive Package Scheme (M-SIPS) and Electronics Manufacturing Clusters (EMC) to attract manufacturers.
The Indian government is planning to build an electronics manufacturing cluster in Uttar Pradesh to boost its mobile phone manufacturing. The country is not far from becoming the leading handset market in the world.
Apple supplier buys Nokia's factory in India
To support Apple's production in India, Apple's major supplier Salcomp recently announced it will invest $278.67 million to take over Nokia's factory in India.
According to Salcomp, the factory will begin operations at the site by March 2020. Salcomp will further invest $278.65 million in this factory over the next five years to boost its capacity. India's Telecom and IT Minister Ravi Shankar Prasad said:
I can tell you apart from chargers and other equipment it will lead to a diversified product portfolio.
Currently, Apple is assembling iPhone XR and iPhone 7 models in India. In October, Apple started to sell these made-in-India iPhones. Prasad said eventually the exports of mobile phones and components from India would be worth $1.6 billion each in .
Despite having Indian factories, Apple's relationship with China remains
Although Apple is shifting parts of its production to India, it seems like the company will not leave China anytime soon. Apple's CEO Tim Cook dismissed the idea of moving production out of China:
I know there's been a lot of speculation around the topic of different moves and so forth. I wouldn't put a lot of stock into those if I were you. The way that I view this is the vast majority of our products are kind of made everywhere.
Dan Ives, a Wedbush analyst, described Foxconn's China factories as the "hearts and lungs of iPhone production globally" and that they are irreplaceable. The cost of moving and the difficulty of finding a new supplier outside China are not easy, even to Apple.
And it's important to remember that China is a huge market for Apple. China accounted for almost 13 percent of Apple's total revenue in 2018. Attempts to shift the bulk of production from China could hurt customers there. The risks of relocating are too high and the potential benefits are too limited.
What's more, Apple is planning to move its Mac Pro production from the U.S. to China. Although it may seem like many parts of Apple's supply chain are shifting away from China, there are in fact some parts heading straight for it.
Follow the link below to learn more about Apple's manufacturing plants in India.
Apple supplier Salcomp to invest $279 million in new Indian plant – Sankalp Phartiyal, Reuters
---
We're constantly scanning the web for top manufacturing stories and news. If you'd like to submit an article for consideration for our weekly Best in Manufacturing, send us a message and let us know.