Can your QC company protect your customer relationships while managing quality and supplier risk? Remember these key values when picking a third party inspection company for your packaging distribution business.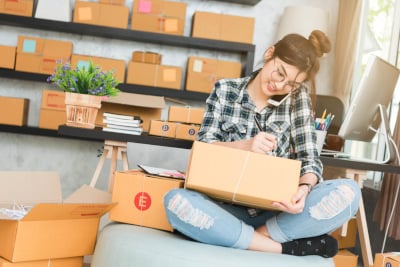 The global packaging market will grow to over $1 trillion by 2021, according to a recent Smithers Pira study. That's huge. And the average person consumes $115 worth of packaging per year.
But just because demand is high doesn't mean business is easy for packaging distributors. In fact, they're facing more pressure than ever from overseas manufacturers who can supply packaging directly to their customers.
You can gain an edge over your competition with superior quality management through third-party inspection and supplier evaluation (related: How Quality Audits Help MJS Packaging Reduce Risks and Secure Business [case study]).
But how do you pick a third-party inspection company? What are the key values you should look for?
The best QC company for your packaging distribution business will help protect your customer relationships while managing quality and supplier risk. Here are four reasons why InTouch may be your best bet:
1. Detailed inspection reporting to prevent post-shipment quality issues
Many distributors ship directly from manufacturers to their customers. If you're among them, you won't have the opportunity to address quality issues once the shipment leaves the factory.
You might also purchase high volumes to meet the needs of several customers at a time. And custom packaging requirements may require your supplier's factory to produce something they're not familiar with. This makes any quality issues in your shipments even more risky because it will be costlier to address any that affect most of an order.
Having a detailed report of product quality is crucial to helping you catch and address any issues before shipment.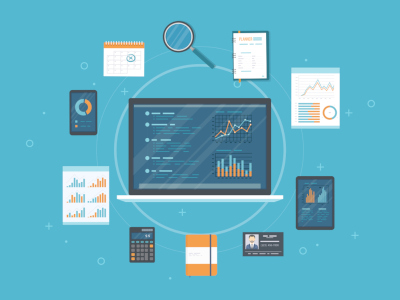 And the level of detail in reporting is a major consideration when choosing a third-party inspection company to be your "eyes and ears" abroad.
The organization and amount of information provided in a standard inspection report can vary between QC companies. Some firms will tack on additional fees if you require an inspection report with more detailed or customized information (related: Quality Control Inspection Providers in Asia: How InTouch Stacks Up).
Having access to the right information in an approachable format will help you make a shipping decision without facing serious delays.
InTouch's inspection report provides all this information at no extra cost
Often packaging distributors need to supply many different types of packaging to meet customer demands. Your orders might vary in regards to packaging materials, sizes, shapes and even capabilities.
Whether you're importing pharmaceutical packaging, glass bottles or paper retail boxes, InTouch can inspect each of these packaging materials to your customers' requirements.
InTouch's standard inspection scope covers several key packaging checkpoints:
Safety and legal compliance – Check compliance with your own requirements, international standards and specific government regulations
Order quantity – Check number of items produced against your ordered quantity
Package specifications – Check function, workmanship, color, size, printing quality and other specifications of the packaging
Packing – Check if the orders are packed securely and properly to avoid damage during transportation
InTouch's standard inspection rate and scope also includes several on-site packaging tests. Your inspection report will provide clear "pass" or "fail" results based on standardized procedures:
Carton drop test – Follow international drop test standard ISTA 1A to check for damage to packaging
Barcode scan check – Scan all the barcodes on packaging and check conformity against the Human Readable Label and given spec
Printing adhesion test – Use 3M adhesive tape to test adhesion of logo and printings. The printing should be legible without any peeling present after the test
Pantone color checking – Refer to Pantone book to check color box, logo or any other printing
Some distributors' customers require a specific pre-shipment QC report to match their internal records. If you need to use your own report template, we can modify our inspection report at no cost per your requirements.
2. Fast booking to meet tight shipping deadlines
Packaging distributors are often at the whim of their customers' inventory needs, leading to tight deadlines and rush requests. So delayed scheduling is the last thing you want when you're trying to meet shipping dates.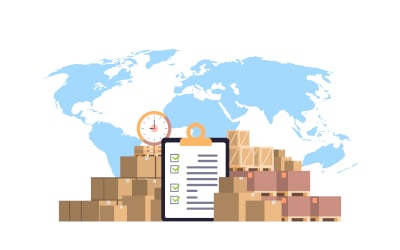 But slow booking procedures from your inspection company can prevent your inspection from happening promptly, and in turn, delay your shipments. On the other hand, fast booking can help you keep shipments on track and meet customer's deadlines.
InTouch's wide network of inspectors guarantees your inspection bookings in China within 48 hours of receiving an inspection request. And we can often accommodate bookings within 24 hours.
InTouch coordinates booking on your behalf with your supplier
After you send an email introducing InTouch to your supplier, our team will take over the booking process from there.
Our coordination team will contact your supplier directly and guide them through booking at the supplier's earliest convenience. We'll schedule on your behalf, according to:
The factory's actual production status
Your shipping deadline
Our inspector availability
You'll never need to fill out an additional booking form to schedule a QC service with InTouch.
And we'll always assign the inspector closest to your manufacturing site to prevent excess travel delays and fees.
InTouch's fast booking procedures will help ensure you always receive the report in time to address any quality issues found before shipment (related: 4 Ways to Address Product Defects Found During QC Inspection).
3. Supplier evaluation solutions for assessing potential suppliers
Your customers rely on you to supply the best quality packaging products for their orders. Most consumer brands aren't experts in packaging. In fact, packaging is often little more than an afterthought. And in many cases, brands simply outsource it to a distributor like yourself to handle.
So it's up to you to maintain a reliable list of approved suppliers who can meet all of your customers' needs in short notice. You also need to hedge your own risks to ensure your business won't be the one losing out in the event of a manufacturing disruption.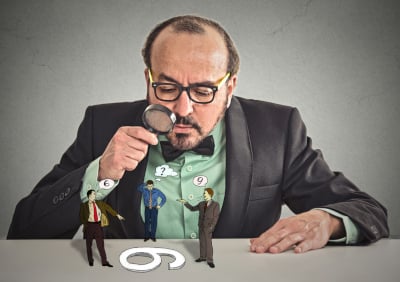 That's why you've probably considered auditing and evaluating the suppliers you intend to entrust your customers' orders to. But not all QC companies provide the same level of auditing expertise. If you're not careful, you might receive false assurance of a supplier's legitimacy and be caught off guard later during production.
InTouch supports your purchasing department with reliable supplier risk management solutions. With our supplier audits, you can rest easy knowing that a supplier can meet your customer's demands and that your business will be protected.
How InTouch's objective supplier audit results help you make decisions
InTouch's supplier audits are designed to meet the unique requirements of packaging distributors. Our supplier evaluations can help identify issues common to packaging suppliers, including:
Subcontracting – Confirm whether a factory has the capacity to manufacture your order without using unqualified sub-suppliers, which is common practice in the packaging industry.
Storage – Verify storage practices and procedures to prevent mold, pests and mildew, which is especially important for paper packaging products and sterile packaging products.
Sterilization – Check for the presence and procedures of a "clean room" for food and medical packaging to protect packaging from contamination.
InTouch's comprehensive supplier audits include a clear overall result, compiled from the supplier's score on each of the checkpoints on our unique quality audit checklist. This scoring system is consistent across all InTouch supplier audits, allowing you to easily compare results from one audit or supplier to the next.

The report provides more detail by recording compliance with each checkpoint on our quality audit checklist as a "yes/no" result and a point value:

InTouch's objective supplier audit results empower you to make more informed purchasing decisions. And vetting your suppliers properly will help you continue to add value to your customers, instead of risk.
4. Streamlined communication regarding QC requirements
An effective third-party inspection company can help streamline communication with suppliers (related: 3 Ways to Improve Communication with Suppliers).
As a packaging distributor, you must communicate simultaneously with both your customers and suppliers.
You're already a vendor hired specifically to work on the behalf of a customer. So you might be wondering, will adding another go-between like a third-party inspector cause communication problems?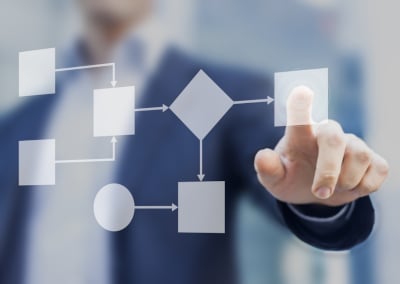 It's true that disorganized third-party QC companies can add more stress to your operations. These QC companies often force you to communicate with multiple different contacts at their company at a time. And their staff might not speak fluent English, forcing you to decode mixed messages and interpret unclear reports (related: How InTouch Stands Out from Other Inspection Companies).
At InTouch, we put effective communication at the forefront of our relationship with importers. We'll always streamline communication regarding your QC, so you can focus on more important business objectives.
Why communication with InTouch is easier than with other QC companies
Packaging distributors work with one single contact at InTouch—a client manager. Client managers are based in China, Western managed and fluent in both Mandarin and English.
Client managers are your "point person" at InTouch. They'll handle your QC requests from beginning to end, including:
Sending your booking requests to our internal coordination team
Gathering your specific QC requirements and product specifications for inspectors
Reviewing reports for any errors and issuing final reports to you
Answering any of your remaining questions via email, phone or Skype
You won't have to talk with a million different people to schedule QC services at InTouch. For everyone involved in getting your packaging from point "A" to "B", all your information will be centralized in one location for easy reference.
Conclusion
At InTouch, we'll make the process of conducting inspections and supplier audits easier for your distribution business. This means providing detailed reports, personalized attention and specialized support to every importer we work with.
We understand not every importer, or even every packaging distributor, has the same QC needs. Some work with drastically different packaging materials and customers than others. That's why we're happy to incorporate your specific packaging requirements into our existing inspection and quality audit checklists.
InTouch supports your supply chain from beginning to end, protecting you and your customers from supplier disruptions and quality issues. Your customers will thank you for the added layer of assurance you'll gain with InTouch.
---
Click the link below to download our case study and find out why one packaging distributor relies on InTouch for QC inspections and supplier audits!