These six factors will help you decide whether you're the best person to develop a quality manual for your product or whether it's worth hiring a QC professional to help instead!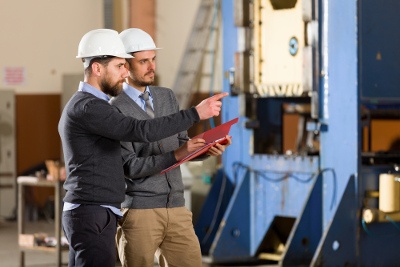 Have you ever thought to yourself, if you want something done right, you've got to do it yourself?
There are plenty of situations where this conventional wisdom holds true. But when it comes to creating a quality control manual for your product, it's not always clear who can do it "right". As someone who is manufacturing products abroad, your expectations should largely dictate your product requirements.
You already know the value that a quality manual, or QC checklist, can provide (related: 5 Essentials of a QC checklist [eBook]). But maybe you've never considered who might be the most qualified person to create yours. Should you create your QC manual on your own? Or is it worth hiring a QC professional to help?
It may not be an easy question to answer. Besides concerns about any added costs, some importers worry they may be relinquishing control over their inspection or testing criteria by consulting someone else.
Let's look at six questions to consider to help you decide:
1. How familiar are you with your customers and your product?
Some importers have been in the same business for decades. They've always manufactured the same, or very similar, products with few or no changes to design over the years. And they've been selling to very similar customers for decades. Put simply, they have a deep understanding of their products and their customers' expectations.
Then there's a second group of importers. They could be experienced importers venturing into new product types or suppliers. Or they may be entirely new to manufacturing products abroad. Many are small ecommerce sellers with their own online store through Shopify or Amazon's FBA program. Relative to the first group, these importers are typically less familiar with their products or customers.
Which group describes you best? The answer will help you decide whether it's better for you to develop your own quality control manual for your product or seek help from an outside professional. QC professionals with experience in your particular category can often provide valuable insight into: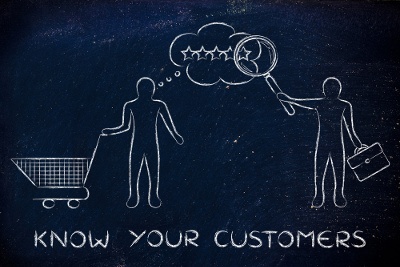 What quality defects to look for during product inspection and how to classify each to determine a "pass" or "fail" result
Product tests relevant to your particular product and appropriate times before, during or after production to include these in inspection
Any regulations related to your product and intended market of sale
If you feel competent in all these areas, you may be fully capable of independently developing a quality control manual for your product.
But maybe you doubt your knowledge in any one of these important topics related to your products or customers. And you'll likely end up with a better product, and in turn, happier customers, by consulting an experienced professional to help you with your quality manual.
2. Are you working with an OEM to develop a new product?
Working with a supplier to manufacture a more commoditized product is very different from manufacturing an entirely new product.
In the first case, importing your product could be relatively simple. You could find a supplier that's already making a product very similar to yours, have them add your custom label and then verify the quality before shipping.
There's little or no need to design the product. You could very likely be working with a vendor or trading company, rather than directly with the factory. And that's not to say you shouldn't bother creating your own QC manual. It just means you're less likely to need help from a QC professional when creating it.
Developing a new product adds complexity to your quality control manual
Working with an original equipment manufacturer (OEM) to develop a new product is more complicated. You may have to buy new equipment, such as tooling, and work closely with factory staff to produce multiple prototypes before starting mass production.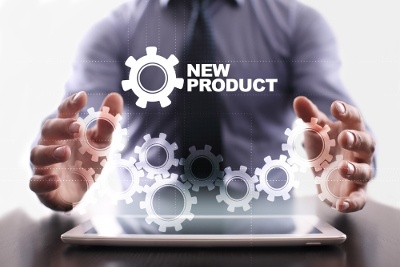 The implications for your product's QC manual are:
Having well-structured requirements is even more important when developing a new product.
Being intimately familiar with your product's design doesn't necessarily mean you're equally familiar with proper procedures and tests for determining your product's quality.
There's almost always more uncertainty and room for quality issues in new products than existing products.
You're asking your supplier to do something differently. And this change and the greater investment needed when designing a new product usually present more risk. You can limit this risk by leveraging the knowledge and experience of a QC professional when drafting your QC manual.
You might think that because your product is different from anything else on the market, another person's QC experience is irrelevant. But a QC professional experienced in evaluating similar products or materials can likely review your checklist and offer any suggestions for improvement.
In this way, you can have greater confidence in the standards that dictate your product requirements.
3. Do you have a relevant background in engineering or quality control?
Inspecting a product and deciding whether a quantity of goods passes inspection requires a unique skillset. Not all QC professionals need a background in engineering. But besides having focused experience in one or more specific product types, most require knowledge in several key areas, often including:
One or more common standards for pulling a random sample of goods for inspection, such as ANSI ASQ Z1.4
How to effectively collect and seal product samples
What tests are relevant for a specific product and the proper tools and procedures needed for each
How to classify defects for reporting purposes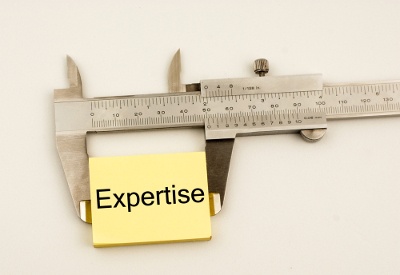 Input from you and your customers is certainly valuable for some of these, such as testing required and how to classify defects. But whoever's interpreting your QC checklist and inspecting your product will be relying on instructions that address all of these areas (related: 4 People to Consult When Creating a Quality Manual for Your Product).
How will you tell your inspector what sample size to use for random inspection if you know little or nothing about acceptance sampling? If you know you need certain tests performed during inspection but don't know the steps needed for each test, how can you be sure your inspector will follow the right method?
It pays to ask a QC professional for guidance when there are questions like these that you and no one else in your organization can't answer. A professional can advise how to write your quality manual so it's clear and contains all the relevant information your inspection staff will need when checking your product.
4. Are you hiring a third-party QC firm to inspect your goods?
An effective quality control manual is essential to ensuring your product meets your requirements, regardless of who will perform inspection. But who will perform inspection can be a relevant factor in deciding whether to consult a professional when creating your manual (related: 4 Ways Importers Conduct Product Inspection [eBook]).
If you're hiring a third-party QC company to inspect on your behalf, chances are that company employs a technical team to review your requirements before inspection. They want to be sure the inspector can actually do what you're asking them to do and has clear instructions.
Once the technical team is clear on your requirements, they'll usually send the inspector a document outlining them called a (drum roll)... quality manual. Whether you hire a QC professional specifically to help create your manual or not, your third-party QC provider still needs one for inspection (related: How Product Inspectors Use Quality Control Checklists).
They might adapt an existing checklist from a similar product they've inspected before or develop a new one from scratch.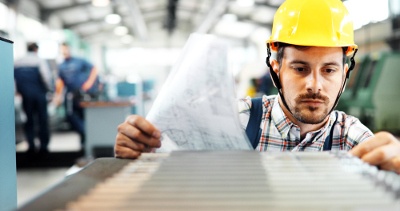 If they need to create an entirely new checklist for your product, they may include this service with inspection at no added cost.
So you'd be making a mistake not to at least talk with your QC provider about creating or improving your checklist before inspection. Even if they charge you an added fee for helping modify or develop your QC manual, it may be worthwhile since their team will be the ones relying on it to inspect your product.
5. How much do you trust your supplier to meet your quality expectations?
If you've been working with the same supplier repeatedly, you probably have some level of trust based on their track record of delivering on your expectations. This trust should influence your decision to hire a professional when developing a quality manual (related: Is Your Supplier's Quality Manual Missing Your Product Requirements?).
Let's say you're a home furnishings retailer. You manufacture living room furniture in one factory in Cambodia. And you manufacture light fixtures in a separate factory in China.
You internally developed quality manuals for the products manufactured in both factories. The difference is quality has gradually been slipping at the furniture factory in Cambodia, and you've repeatedly found serious quality issues with your products there. But product quality has been fairly consistent at the other factory, with most shipments passing inspection.
Your quality manual's role in preventing quality fade
The kind of issue described at the furniture factory is often called "quality fade". It's characterized by a gradual deterioration of product quality. Factory managers begin by making small, subtle changes to the product, often to cut costs. If these changes go unnoticed, the supplier may make more changes one or more shipments later and repeat.
Often the buyer doesn't notice until several shipments later when customers begin complaining or returning the product.
The best way to combat quality fade is with a QC manual that's sufficiently detailed and doesn't leave room for subjective interpretation. For furniture, this could mean including tolerances for material thickness, stitch density measured in upholstery or other measurable traits the inspector can confirm on site.
And just because you're seeing repeated quality problems with a supplier doesn't mean that supplier is deliberately cutting corners. Misaligned expectations is one of the most common causes of repeat quality problems. As with quality fade, an inadequate checklist may be your problem. And hiring a QC professional to help ensure your checklist is clear may be your solution.
6. Are there legal regulations governing your product?
Legal regulations often add to the complexity of a product's quality manual. Many products are subject to laws that can differ depending on the intended market of sale.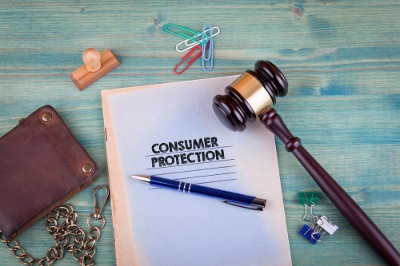 For example, the United States has different polybag warning laws and other packaging regulations for different states. And the European Union has regulations specifically governing the manufacturing and labeling of ceramic food contact materials.
Like these examples, many product regulations are meant to protect consumers. And the stakes are high for importers who fail to comply or adequately test their products. Ikea made headlines in late 2016 after their products caused the deaths of three young children. The furniture retailer was forced to recall 29 million chests and dressers and paid out a settlement of $50 million to the victims' families.
A quality control manual that doesn't address regulations for your product can put you at risk of encountering problems like those mentioned above. And simply being familiar with these regulations may not be enough to know how to address them in your manual so that inspection will verify compliance.
By consulting a QC professional with experience in your product type and market to create your checklist, you can be more confident that your checklist will adequately address related laws. The result is lower risk for you and your customers.
Conclusion
Many larger companies that import goods from abroad don't need to hire outside help. They often already have QC managers or people in a similar role that can develop an effective checklist for their products.
But one thing that's certain is that an investment in creating an effective quality control manual is an investment in your product's quality. And if creating an effective manual means having to hire an outside QC professional for help, it's probably in the best interests of you and your customers to do so.
By asking yourself these six questions, you'll have a clearer understanding of who may be the right choice for developing your product's checklist.
---
Are you interested in getting help from QC professionals to develop your product quality manual? Click the link below to download InTouch's service guide and learn more!