You may not have the resources to maintain your own full-time QC team wherever you're manufacturing. But the cost of quality issues to your business could be greater than the cost of a few preventative steps to manage product quality.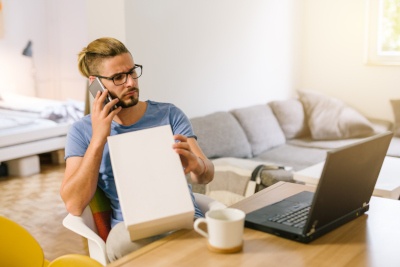 In 2009, Sacramento Kings NBA player Francisco Garcia was using a Ledraplastic exercise ball when it suddenly burst, causing him to fall and fracture his forearm.
Ledraplastic marketed the ball as "burst resistant" within a 600-pound limit. But the ball burst while 195-pound Garcia was using it with only 180 pounds of free weights. The Kings filed a lawsuit seeking reimbursement of nearly four million dollars in salary paid to Garcia while he was injured. And Ledraplastic ultimately settled by paying a confidential, but likely hefty, sum.
What did Ledraplastic do wrong here? They left their customer—in this unlucky case, a high-profile athlete—to find a quality issue with their product. They didn't adequately test the product themselves before shipping to ensure it could actually withstand 600 pounds. Nor did their product manual state not to use the exercise ball with free weights.
Like many importers, you may not have the resources to maintain your own full-time quality control team wherever you're manufacturing (related: 4 Ways Importers Conduct Product Inspection [eBook]). But that doesn't mean you should rely on your customers as your main source of quality control feedback. The cost of product quality issues to your business could be exponentially greater than the cost of a few preventative steps to manage product quality.
If your customers are finding quality defects in your products, you're already too late
What actually constitutes a defective product? Quality defects are often classified into the following three categories:

Critical defects: the most serious of the three defect types, critical defects can endanger the customer and can often lead to a product recall
Major defects: these defects affect the functionality and performance of a product and might prompt customers to return the product
Minor defects: the least serious of the three defect types, minor defects are small quality issues the customer might not notice but are still undesirable
Each of these three types of quality defects can pose dangers to your importing business if customers discover them before you do. Let's take a look at some of the consequences you might face if these defects reach your customers.
Product liability suits and recalls due to safety issues
As shown in the exercise ball example above, product safety and liability concerns represent one of the biggest risks to your importing business. Typically, product liability issues stem from critical defects, as these defects pose dangers to users. Examples of critical defects in different types of products might include:
A needle in a garment, textile or shoe
An exposed nail or sharp edge on a piece of furniture or other hardline product
A failed critical safety test, like a hi-pot test or earth continuity check for electrical products
These defects could endanger your customers, and subsequently, your business. And the law is often on the customer's side when it comes to injury resulting from defective products. According to "strict liability" laws in place in some markets, consumers don't have to prove the brand or manufacturer was negligent or careless in causing the defect. They only have to prove the defective product caused them harm.
If critical quality issues affect a large portion of your products on the market, you might have to issue a product recall. Product recalls not only often hurt your brand's image irreparably, but can also cost you a lot of money. Samsung's Galaxy Note 7 recall for defective batteries reportedly cost the smartphone company $5.3 billion.
Customer dissatisfaction when products don't meet their expectations
A high quality product isn't just one that is safe. A high quality product also performs as expected, matches specifications and meets or exceeds customers' expectations. Some signs that your product might not be living up to customer expectations could include:
High product returns
Customer complaints about a product
Negative online product reviews
Low customer retention
A 2017 survey found that 88 percent of consumers research a product online before making a purchase either online or in-store. During this research process, consumers form expectations about how your product will perform or meet their needs.
Your marketing promises might appear on online pro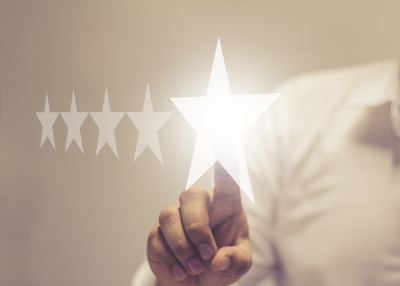 duct pages, advertisements or other marketing materials. But if you don't check your products against all stated performance and function claims, a discrepancy between expectations and reality can hurt your customer satisfaction.
Quality control professionals often classify functionality and performance issues as major defects during inspection. For a tablet PC manufacturer, major defects might include insensitive touch screens or a faulty audio jack that prevents consumers from using external speakers or headphones. These major defects can lead consumers to return products and request a refund.
But even minor defects like a scratch mark on a screen can sometimes prompt a customer to return a product or leave a negative product review online. By analyzing customer complaints, reviews and return data over time, you can focus not only on limiting major defects, but also any minor defects that might be affecting sales.
Retailer fees and closed distribution channels
Whether you're distributing through a traditional brick-and-mortar retailer or through an online platform like Amazon FBA, product quality issues can easily derail your retailer relationship.
Retailers usually have policies and performance standards in place to hold importers accountable for product quality issues and shipment delays. One example is Amazon's packaging standards for FBA sellers. Failure to comply with these can lead to added fees.
A broader example is retailer defect rates. Both Amazon and Walmart calculate the order defect rate of their sellers' orders over time. Amazon calculates their order defect rate from three parts:
A-to-z Guarantee claim rate: Amazon guarantees the condition of a product and its timely delivery for all purchases on Amazon.com. Customers can file a claim for up to $2,500 of the purchase price, including shipping charges.
Negative feedback rate: 1- or 2-star reviews from customers on the product page count as negative feedback.
Service chargeback rate: A service chargeback is when a buyer disputes a purchase charged to their credit card, claiming they didn't receive the item or received a defective product.
If your order defect rate rises above just one percent, you'll start seeing adverse effects to your account and ability to sell on Amazon. If you have a "buy box" on your account—the button that allows customers to add your product to their cart—you'll lose it for all non-FBA orders. Amazon could also temporary suspend or even permanently terminate your account.
Walmart Marketplace has a similar policy where cancellations, returns, delivery defects and customer complaints count toward the order defect rate. Walmart is slightly more flexible with the defect rate, as a defect rate of two percent or lower will meet minimum seller performance standards. But like Amazon, Walmart often suspends or blocks sellers that don't meet minimum performance standards.
How can importers ensure quality defects don't reach their customers?
Now you can see how failing to proactively manage product quality could hurt your importing business in a number of ways. At best, your customers will be dissatisfied with substandard goods. At worst, your product could injure consumers and lead to litigation, a potential recall and devastation to your brand's reputation.
So what can you do to keep defective goods from reaching your customers, especially if you ship directly to retailers and don't have a chance to check the goods yourself beforehand?
Let's look at some of the ways you can prevent, limit and address quality defects in your shipments before they leave your supplier's facility.
Prevent quality defects through a quality audit
In order to hold a supplier accountable to your quality standards, you first need to determine if they're capable of meeting those quality standards in the first place. And evaluating your supplier's factory before you begin working with them helps reveal their manufacturing capabilities.
A quality audit examines a factory's quality management systems (QMS) to identify any weak points in production procedures, processes and documentation. Based on the results from the quality audit, you can determine whether a specific supplier can meet your needs.
Suppliers with well-developed quality management systems aligned with international standards like ISO 9001 are generally better equipped to meet Western quality expectations than those without. Some signs of a good supplier include:
Well-developed incoming quality control procedures for raw materials and components
Frequent and comprehensive training on quality control procedures for factory personnel
Adequate facilities and procedures for handling and storing raw materials, finished goods and packaging materials
Well-maintained inspection tools and equipment to conduct self-inspections
Dedicated internal

quality control

staff that are separate and easily distinguishable from production staff
Importers commonly skip the step of conducting a quality audit, instead focusing more on negotiating the lowest price possible for their order (related: 3 Tips For Getting The Best Price From Suppliers). But a low price almost never compensates for the hassles you might face if you haven't taken the time to evaluate your supplier's capabilities.
Set clear quality expectations with a quality manual and golden samples
Clearly communicating your requirements to your supplier is another great way to limit the possibility of your customers finding defects in your products. Doing so upfront prevents the types of quality problems caused by your supplier misunderstanding your requirements.
One of the best places to communicate your tolerances for quality issues is in a quality manual, or quality control checklist (related: 5 Essentials of a QC Checklist [eBook]). A quality manual is a multi-page document that systematically outlines manufacturing specifications and criteria for inspection, such as: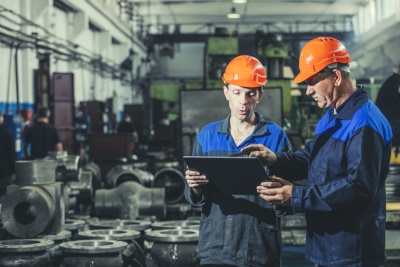 Your product requirements, often supplemented with product diagrams, dimensions and designs
Your tolerance for quality issues, including classification of all possible quality defects relevant to the product
Any legal regulations in your target market that your product must meet
Packaging requirements, including retail and outer carton materials and packing assortment
Inspection criteria—the on-site tests and checks to be performed on your product during inspection and the necessary equipment and procedures for each
While your customers shouldn't be your quality control team, that doesn't mean you shouldn't consider them when drafting your quality manual. Your checklist should always align with your customer's expectations. If you've received customer complaints or negative reviews related to a particular quality issue, updating your checklist helps inform quality control staff to look for the issue during inspection.
Request product samples to ensure your supplier can follow your requirements
Once you've communicated your requirements to your supplier, it's time to confirm whether your supplier can actually follow your requirements in practice. It's easy for foreign suppliers to misunderstand requirements due to cultural differences or language barriers.
Ask your supplier to send you one or more product samples before mass production. Samples usually aren't expensive and can quickly show you whether staff at the factory understand what you want.
Evaluate product samples and continue to request new samples if needed until you receive one that you're sure meets your expectations. This becomes your approved, or "golden", sample. And factory and quality control staff can refer to it during production and inspection as a representation of your standards (related: How Importers Minimize Product Defects by Establishing a Golden Sample).
Identify quality defects with pre-shipment quality control inspection
Product inspection is a common step you can perform at various stages before, during and after mass production is underway to catch any defects or other problems with your product.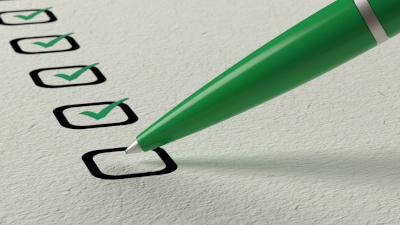 Pre-shipment inspection (PSI) checks the goods when an order is 80 percent or more complete. quality control professionals often consider PSI the bare minimum inspection oversight because it's the buyer's last chance to check product quality before the goods leave the factory.
But you might also choose to have an inspection conducted during production, typically when between 15 and 80 percent of the order is finished. The major benefit of during product inspection is that it helps you identify quality defects before they affect a large proportion of your order.
Some important parts of a quality control inspection include:
On-site testing to ensure the product functions as intended and is safe to use
Defect classification using a standardized system like AQL to clearly categorize defects by the risk they pose to your business
Packaging inspection to ensure products reach your warehouse, retailers and customers in perfect condition
An important element of on-site testing that importers commonly overlook is simply asking the inspector to use the product as intended. For instance, if you're manufacturing a reclining chair, have the inspector sit in the chair and recline back to check for any abnormalities or loss of function. This will help mimic customer behavior and ensure no unforeseen quality issues arise during normal product use.
While international and industry standards exist for quality control inspection, you should also tailor your inspection to your brand's specific needs. Have you been plagued by certain quality issues in the past? Is your retailer particularly strict on certain requirements? Make sure to communicate these requirements to both your inspectors and your supplier to prevent reoccurrence of previous issues.
Address quality defects found during inspection before shipment
Another benefit of product inspection before shipping is that it lets you address any quality defects at the factory, where it's easiest to hold your supplier accountable. The alternative might be trying to fix quality problems after you've already received a shipment in your home country, which can be expensive and time-consuming. And forget about returning substandard products to the factory, which is usually a bad idea for several reasons.
The factory that manufactured your goods should be able to rework quality defects or manufacture replacement goods to bring the shipment up to your quality standards. If you request rework, it's a good idea to then conduct a re-inspection.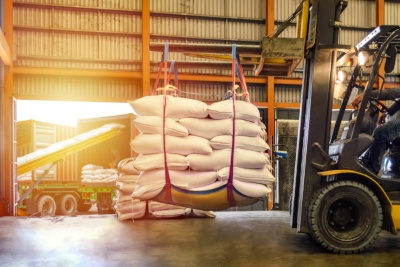 This ensures the factory has corrected the defects and hasn't introduced any new ones during the process of reworking and repacking the goods.
Remember, inspecting a random sample of your order before shipment doesn't completely eliminate any chance of quality defects remaining in your final shipment. When using acceptable quality levels you'll actually will set a specific tolerance for defective units to accept in the inspected sample size. This is because it's virtually impossible to mass produce goods without at least some quality defects occurring.
Inspecting a random sample ultimately only shows you how many defects are found in that sample. And the sample size determines how representative the results are relative to checking your entire order quantity.
Conduct an incoming goods inspection at your warehouse
An incoming goods inspection at your warehouse is your last chance to find and remove any defective or damaged goods before sale. You might have to skip this step if you ship direct to consumers, through drop-shipping, or to retailers. In these cases, the above preventative steps are even more essential to ensure defective products don't reach customers.
Even if you can't remedy the quality problems you find with incoming goods inspection, at least you can pull the affected units to keep them from being sold.
Be sure to note any quality defects that might have occurred during shipping and handling. If product packaging is to blame for quality problems, for example, knowing this will make it easier to prevent this in future shipments. Update your quality manual with packaging requirements to ensure packaging is manufactured and inspected to your standards.
Conclusion
If defects do reach your customers, always evaluate your quality control processes and controls to identify how the defects went overlooked. When consumers raise defects, look into how to update your inspection criteria to include these overlooked issues in the next batch of production. This will help to minimize negative feedback and promote positive feedback from customers in the future.
Managing product quality through the above methods might come at an upfront cost. But defective products that endanger consumers could cause even greater damages and costs. All defects can negatively affect your brand's reputation and sales success in one way or another.
---
How do you ensure quality defects don't reach your customers? Share your experiences in the comment section below!