This week on Best in Manufacturing, discover five important sourcing considerations for ecommerce sellers, what's changed in Bangladesh's garment industry 5 years after the Rana Plaza collapse and more!
Best in Manufacturing – April 29, 2018
Each Sunday, we publish a list of top articles and other content related to manufacturing in areas like quality control, product development, supply chain management, sourcing, auditing and law.
1. Ecommerce sellers: 5 factors for choosing a supplier
Let's say you just walked out of a meeting with a supplier. You have a good "gut feeling" about this one. You feel like the supplier isn't trying to swindle you. This is a supplier you can grow with.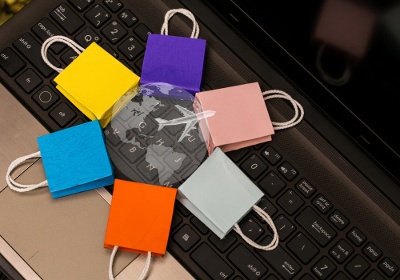 Unfortunately, importers of all sizes can succumb to relying on feeling as opposed to looking at the real offer in front of them.
When it comes to evaluating suppliers, outlining several criteria for how they'll be chosen is extremely helpful. With a framework for supplier selection in place, you're more likely to work with a supplier that makes sense based on reason rather than the feelings they give you.
This featured article mentions a few aspects to consider when choosing a supplier, such as:
Margin: don't overlook factors that can affect your margins, like shipping costs, customs duties and exchange rates
Reliability: consider ordering a sample and conducting a factory audit to determine if a supplier's quality and standards are as claimed
Product offerings: is your supplier specialized in a certain area, or does it try to "cast a wide net"?
Minimum order quantity (MOQ): ask the supplier early on if your order size is acceptable to them and see if the supplier has experience working with companies of your size
Communication and support: it's essential to evaluate how responsive your supplier is to your needs and if the supplier is proactive about addressing them
To read the full article that covers these 5 factors in detail, check out the full article in the link below:
How to Determine if a Supplier is Right for Your Ecommerce Store – Phillip Moorman, Printful
2. Protect yourself from Chinese suppliers
There are certainly reliable and trustworthy suppliers in China. But when it comes to protecting your intellectual property and products in the long run, it still helps to have adequate legal measures in place, no matter how amazing your supplier is. After all, it's impossible to say that a relationship with your supplier will always be rosy and cooperative.
The team at China Law Blog has created another great post about the various different legal options you have to ensure your business doesn't get hurt when manufacturing in China. They are:
A China manufacturing agreement: this is the big legal document that entails A-Z about your relationship with your supplier. It addresses several areas, like quality, the use of sub-suppliers and intellectual property.
A NNN Agreement: the acronym stands for non-circumvention, non-use and non-disclosure. This agreement helps keep your products confidential and prohibits your manufacturer from competing with and circumventing you.
A mold/tooling protection agreement: this agreement addresses how the molds used to make your products are yours and can only be used to make your products
China patents: without a China patent, you might eventually be prohibited from manufacturing and exporting your own product. Getting a patent can potentially save you from unnecessary legal battles and headaches.
And more!
These legal options might not be suitable for you at this time. But it's much better for you to at least be aware of them now than to discover them after something serious has happened and is jeopardizing your business.
Check out the full, detailed post about protecting your products by following the link below:
Protecting Your Product from China: The 101 – Dan Harris, China Law Blog
3. 5 Years after the Rana Plaza collapse: What's changed in Bangladesh's garment factories?
This week marks the five-year anniversary of the Rana Plaza disaster.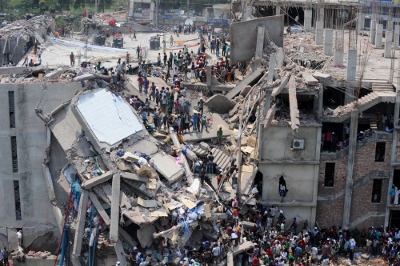 On April 24th, 2013 the collapse of a garment factory complex in Dhaka, Bangladesh killed over 1,100 people and injured more than 2,500 others. Many of the victims were young women, namely garment workers making clothing bearing the names of many well-known Western brands.
In this featured news broadcast piece, PBS correspondent John Yang talks with Paul Barrett, deputy director of the New York University Stern Center for Business and Human Rights. The Stern Center recently released a report assessing the state of Bangladesh's garment factories five years later, coming to a few key findings:
Overall, factories that supply to major Western brands are safer in terms of electrical systems, fire prevention, sprinkler systems, alarms and structural integrity as a result of inspections by the Accord on Fire and Building Safety in Bangladesh and the Alliance for Bangladesh Worker Safety.
The number of significant accidents (resulting in more than five deaths and/or 10 injuries) dropped from 17 in 2013 to 4 in 2017.
Up to 3,000 sub-supplying factories remain largely unmonitored by Western groups or the Bangladeshi government. While larger suppliers can afford to make improvements, much of the rest of the industry either cannot or will not yet make expenditures to enhance safety.
Barrett points out a number of gaps that remain in government enforcement that his team discovered on visiting factories. One factory owner purchased a fire safety plan that was necessary to join a trade association, but has never implemented it. Another factory owner received a list of fire safety guidelines from a Bangladeshi government inspector, but has since lost the paper.
What is the cost of social compliance for garment importers?
Enforcing compliance and bringing factories up to standard isn't cheap. The Stern Center estimates a remediation cost of $250,000 per-factory.
Monitoring sub-suppliers in your supply chain is a challenge for both product QC and social compliance. But luckily the price tag is far smaller than $250,000 for small- and medium-sized importers. Diligently auditing your suppliers to assess compliance and conducting follow-up audits to assess implementation of corrective actions can help hold factories accountable (related: Social Compliance for Garment Factories: How You Can Avoid Disasters).
One of the major Western compliance programs, the Alliance, is set to expire this year, making it more important than ever for Western importers to take on compliance issues themselves. Follow the link below to watch the video or read the transcript and learn more about the compliance risks for importers manufacturing in Bangladesh:
Are Your Clothes Made in Safer Factories After the 2013 Bangladesh Factory Disaster? - PBS News Hour
4. Solar panel manufacturing in China and its quality control lessons
As the clean energy movement advances in various parts of the globe, the focus of solar panel manufacturing rests on China, the world's largest producer. China has done a lot to progress the solar panel industry. The country's involvement in production brought an 80-percent drop in global solar panel prices between 2008 and 2013.
But following China's growing dominance in solar panel production, industry experts are careful to note that quality varies greatly across suppliers in China. According to one executive from U.S.-based EPC company Black & Veatch:
In China the quality of a given component varies significantly from manufacturer to manufacturer, because in some cases manufacturers are top-notch and world-class, but in other cases they are not.
Yes, it's true that high-performing factories with sophisticated quality management systems do exist in China. In fact, it's a common misconception that Chinese suppliers can only manufacture products to a low quality standard (related: China's Move up the Industrial Value Chain).
Wide-reaching implications for importers
What's interesting about the solar panel industry in China is that, while "top-notch" suppliers aren't scarce, experiences of those in the industry offer some general lessons for managing quality there:
Establish a local QC presence: some manufacturers insist on four "levels" of inspection at any given factory, including the factory's own staff, the buyer's staff, third-party inspectors and even customers themselves visiting the factory (related: 4 Ways Importers Conduct Product Inspection [eBook]).
Use certified testing when there's no national standard: China lacks its own set of national quality standards like those common to countries in Europe and North America. So manufacturers often hire accredited labs to perform product testing and inspection for quality assurance.
Understand the origins of materials and components: Not only has the recent U.S.-China trade war brought new tariffs to solar panels, it has also affected intermediate products used in many other industries. Chinese manufacturers may relocate parts of production to other countries like Vietnam or Malaysia as a result. Auditing these facilities and conducting inspection helps ensure quality doesn't vary between the same products manufactured in different facilities.
Solar panels and solar trackers aren't the simplest products to manufacture. But even importers working with other less-complicated consumer products can learn some helpful tips from this industry. Learn more by reading the full article in the link below:
The Weekend Read: On Track for Quality Improvement- Charles W. Thurston, PV Magazine
5.Virtual reality in product development
Decades ago, the process to design and manufacture a product was much more laborious. Designers worked for hours to create drawings, calculate measurements and work with production teams to improve schematics.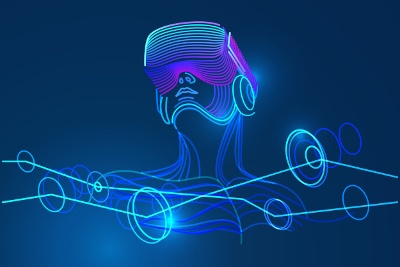 Before the final product could even be made, countless prototypes were necessary to evaluate the safety of the to-be-mass-manufactured goods and whether they could accomplish their intended function.
Nowadays, designers and manufacturers thankfully have computer aided design (CAD) software like Solidworks to make the design process more efficient. But this is just the beginning. As Industry 4.0 continues to progress, manufacturers and designers will see new options emerge for increased design efficiency, like virtual reality (VR).
How exactly does VR intertwine with manufacturing? You can:
View blueprints and CAD designs
Build 3D parts
Create 3D renderings
Test and optimize prototypes
Another area where businesses can use VR technology is with a digital twin (see #3). A digital twin is a sandbox for you to experiment with your factory. You can then bring back to the real world the ideas you test in this virtual world.
Do you see any other uses for VR in product design and manufacturing? Let us know in the comments section at the bottom of the article.
To read more about VR, check out the full article in the link below:
Four Ways Simulation is Improving Product Development – Daniel Newman, Dassault Systemes
---
We're constantly scanning the web for top manufacturing stories and news. If you'd like to submit an article for consideration for our weekly Best in Manufacturing, send us a message and let us know.