You might already be familiar with how during production and pre-shipment inspections can help you verify product quality. But depending on your product, you might also benefit from a more proactive type of inspection known as first article inspection (FAI).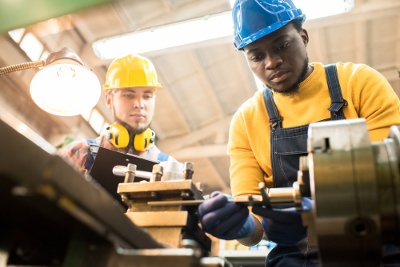 Imagine you're manufacturing pacemakers in a factory in China. You conduct a product inspection of the first trial order once the factory has finished 80 percent of the goods. But when you receive the inspection report, you find there are major issues with the internal parts used in production.
Your supplier has locally sourced several vital components which they were supposed to import from suppliers in Japan. And the lithium battery doesn't meet the capacity requirement your supplier agreed to when you placed the order.
Most of your order is now unsellable. How could you have prevented this?
You might already be familiar with how during production and pre-shipment inspections can help you verify product quality. But depending on your product and quality standards, you might benefit from a more proactive type of inspection known as first article inspection (FAI).
Along with other inspection methods, first article inspection is one of the key stages to limiting product defects in your finished products (related: How Experienced Importers Limit Defects in 3 Stages [eBook]).
What is a first article inspection?
First articles are mass-produced units of a first production run. Prototypes or other pre-production samples are not considered first articles, as they are manufactured using processes not employed during mass production.
Despite the name, a first article doesn't necessarily have to be the very first unit that comes off the production line. Instead, first article inspection can involve inspecting a random sample (often three units) of the first production run.
Inspection at this early stage should therefore demonstrate whether production staff have understood and incorporated your requirements into their processes. If production processes and parts and materials used meet your requirements, the factory should be able to reliably mass produce goods to your standard.
Do you still need a first article inspection if you have an approved sample?
A first article can serve a similar purpose to a pre-production sample. Indeed, a first article is a kind of product sample itself. Both an approved pre-production sample and an approved first article should reflect what you expect from mass production.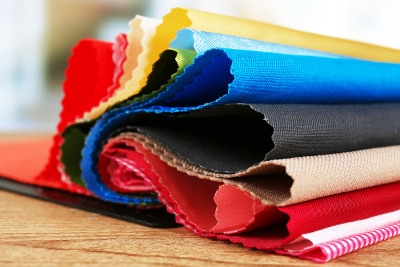 Approving a sample before production begins can help you clarify expectations and assess your supplier's understanding of your requirements. Once approved, pre-production samples can be kept as internal "gold standards" for reference both on the production line and at QC stations.
The difference between the two is that pre-production samples are usually custom made by staff in the factory's R&D department, while first articles are made on the production line.
Factory staff take extra care to ensure a pre-production sample meets your standards, as it's intended to represent your requirements as closely as possible. A first article instead gives you a look at what the factory can manufacture on a mass scale.
First articles should be manufactured:
With the same materials and components as mass-produced units
Using the same equipment and tools as used in mass production
By the same factory staff as who will be employed on the production line for the duration of the order
Quality issues and production shortfalls are often only revealed when mass production begins, during which the factory produces hundreds or thousands of units in a set timeframe. This is why approving a pre-production sample alone is often not enough to limit product defects in the finished goods.
When is a first article inspection plan most useful?
It may seem like a good idea to try and nip any quality issues in the bud before mass production starts. But a first article inspection plan is generally preferable in certain industries and not others.
First article inspection is not needed for the majority of low-cost consumer products, especially promotional goods. Often a pre-shipment inspection when the order is at least 80 percent finished is sufficient to verify quality for these products.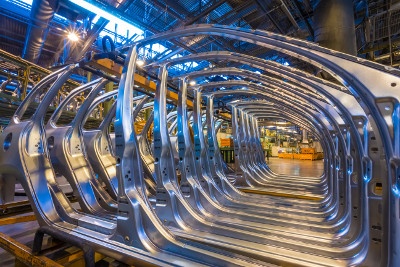 Importers in the following industries most commonly rely on first article inspection to verify mass production processes:
Military and defense
Aerospace, according to standard AS9102
Automotive
Medical devices
Electrical and electronics (E&E)
Industries where dimensions are critical, such as those manufacturing precision machined parts
Any products that contain expensive components or materials that are difficult to rework might also require first article inspection. These products often have strict dimensional tolerances and are made using processes that are more vulnerable to calibration error than human error.
A first article inspection should not replace a pre-shipment inspection or other inspections throughout production. Instead, importers should conduct a first article inspection for additional, earlier insight that other inspection methods can't provide.
How first article inspection helps limit product defects in finished goods
Since first articles are manufactured using the same production processes as mass production, you can bet that any issues revealed in first articles that aren't addressed will likely appear later in production.
A first article inspection plan can help you identify any:
Misunderstandings regarding your quality requirements or specifications
Use of unapproved and substandard materials or components
Tooling or production processes that need to be adjusted for mass production
Variation in workmanship between production staff and R&D staff that made your pre-production sample
All of the above factors can lead to unforeseen product defects as you shift from the pre-production phase to mass production.
Identify and address any and all issues found in first articles before continuing production. Any issues remaining after first article inspection could go on to affect a large portion of the finished goods. And remedying these after the fact tends to be harder than preventing them in the first place.
What should a first article inspection procedure include?
A typical first article inspection procedure might include:

Comparing all dimensions and characteristics in your approved drawings and prototypes with the actual production unit. This ensures factory workers understand and can follow your exact design requirements.
Verifying production output meets requirements and tooling is properly calibrated. This can help you and your supplier identify any vulnerable steps in the production process that could cause defects in mass production. The factory may need to modify tooling or processes if finished components don't match specifications.
Checking product function, safety and construction. Function, safety and construction checks are common at most stages of inspection. But there's particular emphasis on these with FAI.
How does a first article inspection procedure differ from that of other inspection types?
Importers familiar with conducting pre-shipment inspections at the end of an order might be wondering how a first article inspection procedure is different. Aside from the timing and purpose of inspection, first article inspection differs from other quality control inspections in two major ways:
Reported inspection findings to the importer
In most pre-shipment inspections, you'll have a set of critical characteristics that all units must meet, often outlined in a QC checklist. The inspector then records nonconformances with these requirements for the importer's review during inspection.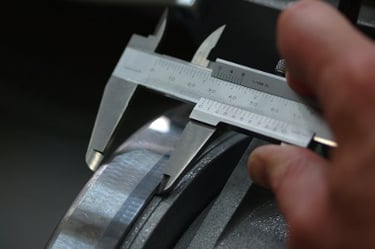 But certain industries, like aerospace and defense, also require suppliers and importers to fill out specific first article inspection forms in line with standard AS9102. This documentation helps form a quality record for reviewing accountability, planning, performing periodic surveillance and evaluating root cause and corrective action for any non-conformances.
Inspection sampling method
In a pre-shipment inspection, importers often use an acceptance sampling method like AQL to inspect a representative sample of the order. But a first article inspection entails checking just a few pieces at random. Inspectors generally won't use a specific sampling plan with FAI.
Do you need to hire a third-party inspection company to conduct a first article inspection?
It's not always necessary to hire a third party to conduct first article inspection for you. A good supplier should already be following these processes on their own, along with incoming quality control (IQC) to check for problems before production.
Consider conducting an audit of a supplier's quality management system against ISO 9001 standards to evaluate their internal QC processes. You might then rely on the factory's own staff to conduct FAI if it's clear their internal inspection procedures are robust.
First article inspection conducted by a professional third party may be your best option in the absence of reliable internal QC at your supplier's facility.
What information should you include in your first article inspection checklist?
First article inspections are generally less common than other inspection types. And suppliers who are unaware of your requirements might resist outside inspection, especially when conducted by a third party.
So it's even more important to outline your requirement for a first article inspection in your purchase order (related: Prevent Quality Defects in Your Products by Clarifying Requirements). Including the requirement on your PO will set the expectation of when and how you'll evaluate the order, while preventing pushback from your supplier.
A first article inspection checklist should clearly outline your specifications, often along with a design drawing or blueprint. Including a product diagram in your first article inspection checklist can also help ensure suppliers and inspectors are measuring the right checkpoints.
When it comes to taking measurements of first articles, it's critical your checklist is clear, organized and intuitive for all parties involved. Evaluating a sample against an improper standard could lead to inaccurate measurements and unreliable results.
For a dimension check, your first article inspection checklist might look something like the following:

This first article inspection checklist clearly outlines the buyer's standard and tolerances, as well as the required equipment for inspection. This helps eliminate any cause for confusion on the supplier's part and sets clear direction for the inspector.
Outlining inspection equipment requirements in your first article inspection checklist
Inspectors should always check and document the validity dates of any equipment the factory has provided for use during inspection. This ensures the equipment is accurate and in working order. Likewise, factory workers should always label equipment with their last calibration dates.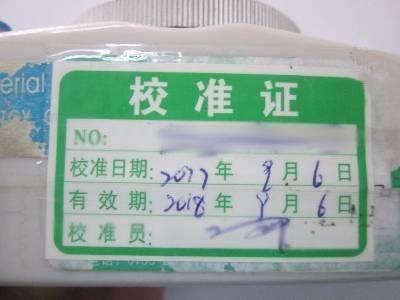 You might also choose to provide your own equipment to ensure accuracy of measurements. If so, be sure to clarify in the "instrument" section of your checklist that you'll be providing the necessary equipment.
Many importers use a "go/no-go gauge" during first article inspection to accurately measure compliance with dimensional tolerances. One common type is a plug gauge, which is placed in a hole or gap between two components to verify dimensions are within your set tolerance.
With a plug gauge, the go end represents your maximum tolerance while the no-go end represents your minimum tolerance. For a component to meet your specifications, the go-end of the gauge should be able to fit into the component, while the no-go end should not.
These gauges don't provide a specific, quantitative measurement. But they can limit human error, as they can be used reliably with little training and don't require calibration as frequently as other tools might.
Conclusion
First article inspection is not a requirement for most importers. But you may want to consider it if you import certain types of products or those with expensive components or materials that are difficult to rework.
An audit of the factory's quality management system when negotiating with suppliers is one way to check firsthand whether a prospective supplier has their own system in place for this. If you choose to conduct outside FAI, be sure to notify your supplier of your intention when placing the order.
You'll also want to clearly outline your product and inspection requirements in a checklist before inspection, regardless of whether you'll be hiring a third-party inspection company. Doing so helps ensure all parties have aligned expectations and prevents costly surprises that can harm your product quality and supplier relationship.
---
Curious about other methods for limiting product defects in your finished goods? Click the button below to learn more in our eBook, available for instant reading!