Critical quality defects that jeopardize your customer's safety will definitely put you on Santa's naughty list! Learn how to check for these defects in 5 common holiday products!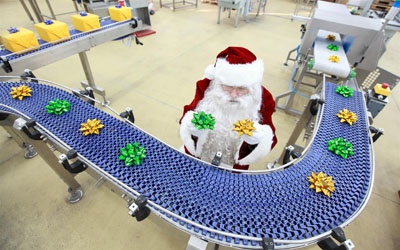 "It must have broken when it fell off Santa's sleigh!" Good luck using that excuse if you sell defective products to your customers during Christmas season.
It's tempting to put pressure on your suppliers ahead of the holidays to fill your order and get shipments out as quickly as possible. Customers can be pretty unforgiving when their Christmas purchases don't arrive on time for their gift exchange.
But as factories ramp up production and operate at full, or nearly full, capacity during the lead up to the holidays, it's easy for factory staff to overlook quality issues in a time crunch. No matter how busy you are, there are some quality issues you absolutely shouldn't accept in your holiday orders. Especially before the holidays, critical defects that render your products unsellable and jeopardize your customer's safety can damage your brand's reputation irreparably.
Shipping defective products right before the holidays can be a disaster for your business and your customers (related: How Experienced Importers Limit Product Defects in 3 Stages [eBook]). So let's take a look at how to inspect for some of the most critical issues in your holiday products and keep your business off the "naughty list" for poor product quality.
A quick overview of the different types of quality defects
From a tablet PC with a defective screen to a wool coat with a loose button, there's an almost infinite list of issues that could go wrong with your product. Ideally, you want to keep all quality defects to a minimum in your shipment. But it's rare for importers of consumer products to have zero defects in their order.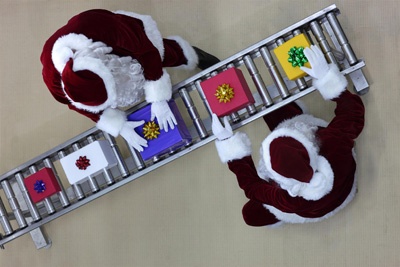 Under the AQL sampling system, categorizing quality defects based on their severity can help you determine what quality issues are more serious than others:
Critical defects pose the possibility of causing injury, harm or property damage to, or otherwise endangering the life or safety of,

end consumers

and could cause a widespread product recall
Major defects affect the salability, functionality and performance of a product and are likely to cause a customer to return your product for replacement or refund
Minor defects are small, relatively insignificant issues that, while undesirable, are unlikely to cause a customer to return the product
While you might accept a small number of major and minor defects in your order, you generally should never accept an order with critical defects. So let's take a look at examples of critical defects in five common holiday products and how you can identify defects with on-site checks during pre-shipment inspection.
1. Children's toys that don't comply with legal regulations
For many people, the most exciting part of Christmas is seeing their child's eyes light up when they see a pile of gifts under the tree on Christmas morning. But for manufacturers of children's toys, there's an added stressor to make products that are safe, besides just fun. One of the most common critical quality defects for children's toys is a missing label for compliance to legal regulations.
No importer, no matter how large, is immune to safety issues. Mattel, the manufacturer of popular toys like Barbie dolls and Hot Wheels cars, had to recall almost one million products coated with lead paint from their Chinese suppliers in 2007. Shortly thereafter, the U.S. Consumer Product Safety Commission passed the Consumer Product Safety Improvement Act (CPSIA) in 2008 as a nationwide mandatory children's product safety rule.
If you don't want to face the wrath of an angry parent, already stressed out from Christmas shopping, product inspection can help you check for compliance to legal regulations for children's toys before shipment.
How to ensure compliance with legal regulations for children's toys
Testing by a certified laboratory is required for compliance to many CPSIA regulations, like checking for the presence of certain chemicals and heavy metals like lead and phthalates. But you can still check on-site at your factory for compliance to labeling regulations, such as: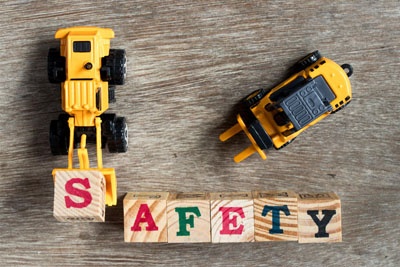 In addition to checking for labels during inspection, you can also ask a supplier for previous test reports and certifications to ensure they're capable of complying with regulations. Testing a product sample at a lab before selecting a supplier, or at least before mass production, can also help identify issues before they affect all or most of your products.
2. Christmas lights with electric current leakage
You don't want your customers to get out a string of lights to hang up on their Christmas tree and find out half the lights are dead. But worse would be for them to plug in a string of lights only to be electrically shocked!
One of the most serious critical quality defects in Christmas lights is an electric current leakage. The only shocked look on your parent's face on Christmas should be from hearing you still don't have plans to get married or have kids yet, not electrical shock.
Check for current leakage issues with a hi-pot test
A hi-pot (or high potential) test is a type of electrical safety check to measure the electrical current that flows through the insulation of a product. Hi-pot tests are useful in identifying quality defects related to: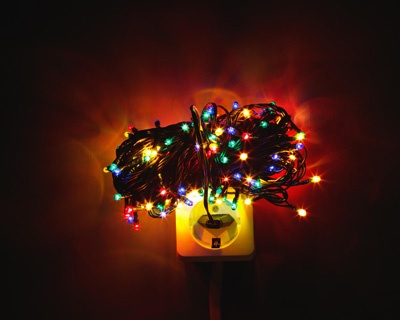 Nicked or crushed insulation
Stray wire strands or braided shielding
Conductive or corrosive contaminants around the conductors
Terminal spacing problems
Tolerance errors in IDC cables
A hi-pot test is usually conducted on the power adapter or charging cable of an electronic device that conducts electricity. During the test, the inspector deliberately puts the cable under higher voltage conditions to ensure it can hold up during normal use. In addition to LED lights, hi-pot tests are also often conducted on electric cookware products and consumer electronics as well.
A hi-pot tester is too bulky for inspectors to carry on-site themselves. So you'll need to clarify in your QC checklist that the factory needs to provide the hi-pot tester to prevent pushback or confusion on the day of inspection.
3. Electronic gadgets with faulty batteries
Electronic gadgets are some of the most popular Christmas gifts these days, but they can also be some of the most dangerous products. You've probably seen the headlines about electronic product recalls for product quality issues like products overheating and battery explosions.
One of the most common critical quality defects found in consumer electronics is the failure of a critical battery safety test. Most consumer electronics rely on a lithium-ion battery for power. Issues with lithium-ion batteries were probably to blame for both overheating concerns with Samsung's Galaxy Note 7 and hoverboard explosions last year.
On-site testing to check battery safety
Pre-shipment inspection can help you check your electronics' functionality and performance, but also more importantly, the safety of your product. Perhaps more than any other product type, taking shortcuts on quality control for electronics to save a few extra bucks can have serious safety consequences.
Common on-site tests to check battery and electrical safety include: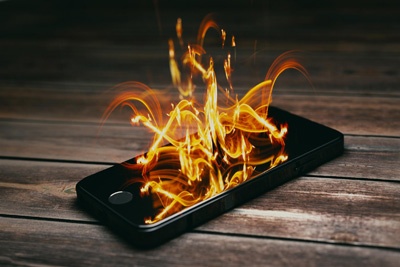 Battery drop test, where an inspector will drop the product from a height of 1 meter onto a concrete floor three times

and then check for damage

Short circuit test, to simulate incorrect battery usage that could cause a fire or rupture
Charge and discharge test, recording the recharging time and the initial charging current
Charger output voltage test, measured at rated current
Hi-pot test on power cable, as described above
During any of the above testing, the battery should not cause any sort of fire or explosion and voltage should reflect your desired specifications. Like a hi-pot tester, you'll need to state in your QC checklist that the factory should provide a multimeter so the inspector can perform necessary electrical safety testing (related: How to Address On-Site Product Testing in a QC Checklist).
4. Holiday greeting cards with unscannable barcodes
Greeting cards are some of the simplest products to manufacture. All you need is some paper and the proper printing presses. But because greeting cards are a low-cost product, quality defects can also eliminate your entire profit margin if you're not careful.
One of the most serious critical quality defects commonly found in greeting cards is an incorrect barcode printed on the card. An incorrect barcode might not be as serious as electric current leakage, but for manufacturers of paper products, this defect could still render your product unsellable. This is because greeting cards don't have separate retail packaging, like most consumer products. Most greeting cards instead have a UPC barcode printed directly on the card itself.
If your manufacturer prints the wrong barcode on your greeting cards, you'll likely be left with an entire shipment of defective products, not just defective packaging.
Conduct a barcode scan check during pre-shipment inspection
Luckily, a barcode scan check is one of the most common tests carried out during pre-shipment inspection. Most product inspectors can carry a barcode scanner with them to the factory because scanners are portable and easy to carry in a small bag or backpack.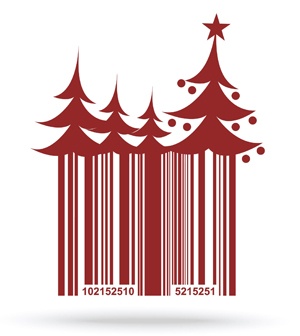 Your barcodes may fail to scan if the barcode is:
Printed with low contrast between the background and the information, with white lines or missing bars
Printed too close to the edge or too close to other text or symbols. Barcode scanners need a "dead zone", or a blank space around the barcode, in order to read it properly.
Damaged or distorted, through creasing or peeling
Oversized or undersized
Orientated incorrectly
Requesting a product sample before mass production can help you easily identify printing issues on your greeting cards. And make sure you send your barcode numbers to your QC team ahead of inspection because they'll need this information to compare barcodes on-site to your specifications.
5. Moldy winter garments
Winter garments often come with more specifications than just a simple t-shirt. Sweaters and winter accessories are often woven or knitted, which can cause unique defects related to the fabric and manufacturing processes. Garments made of fur and wool have additional labeling requirements too.
But one of the most common critical quality defects found in garments is the presence of dampness or mold in garments or packaging. While you might be bundling up for cold winter nights in your country, most manufacturing areas in Asia are located in sub-tropical or tropical climates with hot and humid weather throughout most of the year.
How to check for dampness or mold during inspection
What does the weather mean for your garments? A lot, actually.
Cardboard packaging stored in a humid warehouse can easily become moldy and wet, losing its structural integrity and putting your products at risk for damage during transit. Mold growth can even cause your garments to become infected with hazardous species of mold that pose health risks to customers.
Some common checks for mold and humidity issues during inspection include: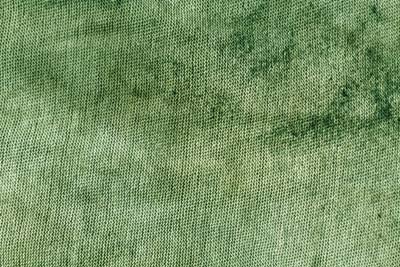 A "smell check" for any unpleasant odors in garments or packaging that doesn't dissipate after opening
Visual checks for any abnormal discoloration or spotting in fabric
Checks for proper packaging assortment with appropriate number and placement of silica gel packs
Specifying the proper storage and packaging of your garments in your quality control checklist can help protect your product from high humidity levels. And your inspector can also take pictures of storage sites showing raw materials, finished goods and packaging and help ensure your garments aren't susceptible to mold or water damage (related: 3 Ways the Environment Affects Manufacturing).
Conclusion
If you find any of these critical issues in your products, you'll likely need to ask your factory to conduct rework to fix these. Accepting any of the above critical quality defects in your finished goods puts your business in serious danger of product quality liability issues and lost profits.
Addressing quality defects might be as simple as adding a label, but it could require starting production over from scratch for affected products. While this might delay your production timeline significantly, it's still much better than facing product liability issues with your customers. Otherwise, you'll definitely be getting lumps of coal next Christmas!
---
We hope these tips help keep your business off the naughty list this year! Happy holidays from InTouch to you!