Learn about garment industry's sustainable goal, FedEx's air freight capacity cut and Thailand's plastic bag ban in this week's roundup.
Best in Manufacturing – January 19, 2020
Each Sunday, we publish a list of top articles and other content related to manufacturing in areas like quality control, product development, supply chain management, sourcing, auditing and law.
1. Garment industry lists sustainability as top priority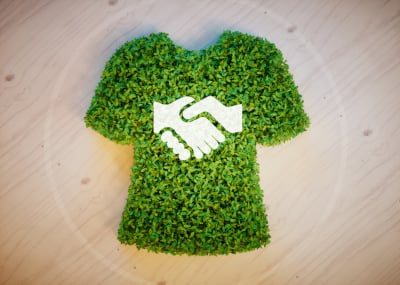 The textile and garment industry is one of the largest industries in the world. This industry contributed around $920 billion to the global economy in 2018. This industry is a strong force pushing for development in the global economy.
However, at the same time, this industry is also the second largest polluter globally. With the rising awareness of environmental protection, the garment industry is becoming more aware of the importance of sustainability.
Recently, one of the world's largest textile fairs, Heimtextil, has pledged to make sustainability as its top priority. Detlef Braun, a member of the executive board at Messe Frankfurt that host Heimtextile Fair, said:
…It is therefore a logical conclusion that the sustainable development goals should be integrated in our worldwide textile events to generate acute awareness of the importance of sustainability in the textile industry.
The Heimtextile Fair has also spotlighted that sustainable material will become a trend in upcoming years, including material composition and manufacturing advancements.
Fashion brands are turning to recyclable material
According to FranklinTill, a London design studio who focuses on sustainability, materials are the "building blocks of a sustainable design agenda". In order to achieve more sustainability, fashion brands are turning to recyclable materials.
Last year, fast fashion giant Zara has announced to use 100 percent sustainable fabrics by 2025 (see #3). Currently, sustainable or organic cotton and linen, sustainable viscose and recycled polyester make up for almost 90 percent of Zara's raw material. By 2025, Zara will use 100 percent of these sustainable fabric.
Zara has been the world's most sustainable retailer for the past three years and was the first fashion brand to make such commitment. Actually, Zara's move followed its parent group Inditex. Inditex's CEO, Pablo Isla, said "sustainability is a never-ending task" and the group aims to become a sustainability leader in the industry.
In the future, the garment industry will value more on sustainability and more garment brands will find ways to become more sustainable.
Bangladesh's garment industry is under water crisis
Aside from using recyclable material, sustainable manufacturing is also important. During the garment manufacturing process, dyeing process is one of the most water-intensive and polluting processes. This problem is especially severe in Asian garment manufacturing country Bangladesh.
Bangladesh is the world's second-largest apparel exporter. The dyeing process produced tons of wastewater and is also polluting surrounding water. One report found out that 80-90 percent of the wastewater in the Dhaka region was released untreated. As a result, surface water quality in Dhaka has deteriorated over the last 20 years.
To save Bangladesh from polluted water, manufacturers have started to cut water use in dyeing process. Some manufacturers are using new technology to make the dyeing process "smarter". They connect the machines to a software and control the water usage across each process.
Some manufacturers are trying to use zero water during the dyeing process. Garment retailer Gap Inc. is partnering with Spanish denim mill Tejidos Royo to implement its waterless Dry Indigo dyeing process.
Follow the link below to learn more about garment industry's sustainable goal.
How the world's largest textile fair is making sustainability its top priority – Haley Chouinard, Business of Home
2. FedEx cuts its air freight capacity due to margin loss
According to a statistics, FedEx is the second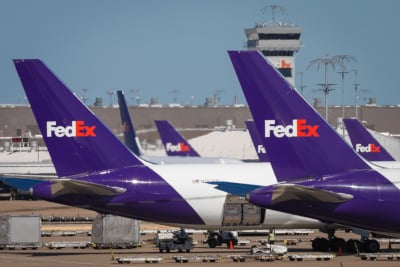 largest logistics brand in 2018. The company handles around 11.6 billion packages a year! FedEx has a strong transportation fleet to support this huge volume of packages, including vehicles and planes. However, this logistics giant is planning to cut its air freight capacity due to margin loss.
According to FedEx's President and COO Raj Subramaniam, cost per piece for the recent quarter increased 6 percent. Meanwhile the revenue per piece stayed relatively flat. This has directly caused FedEx's revenue for the quarter ending Nov. 30 to drop 3 percent year-over-year.
Moreover, Amazon has cut tie with FedEx in August 2019. This change has caused a bigger impact to FedEx in the most recent quarter than the previous one.
To save the margin, FedEx will cut domestic and international air capacity after peak season. The company will retire 10 planes and park more. In the future, FedEx will change its strategy and focus on "improving residential package density".
Amazon is aggressively expanding its air freight
Although FedEx is cutting its air freight capacity, another logistic giant Amazon, is expanding its air fleet.
Currently, Amazon has total 50 aircraft in use. The company has just added 10 more cargo aircrafts in December 2019 to strengthen its delivery capacity. Amazon's air fleet is now flying in and out of more than 20 airports. The planes are playing a significant part in Amazon's pledge of fast delivery.
Dave Clark, senior vice president of Worldwide Operations at Amazon, said:
By expanding the Amazon Air network through our partnership with ATSG we're able to ensure we have the capacity to quickly and efficiently deliver packages to customers for years to come.
Amazon is using the planes to build its logistics network. With more planes, Amazon can decrease their reliance on third-party carriers. The company said their fleet will have 70 planes by 2021.
In fact, the company is "Amazon is looking to become a logistics company in their own right". Amazon can now handle almost 48 percent of its own packages. The company is now its own largest package shipper. With growing shipping capacity, Amazon will become a strong player in logistics.
Logistics providers are entering drone delivery field
Air delivery can is a mature industry and the logistics providers are now exploring a new area: drone delivery. Drones have lower cost and higher flexibility. They can be "smart" and plan the best route based on the unified operation of a computer.
Using drones to deliver can highly reduce human cost and no need to worry about a traffic jam, as they fly in the sky. Drones also emit much less carbon dioxide that traditional methods like cars and motorcycles. As a result, drone delivery has become a hot choice for solving the last-mile-delivery problem.
Amazon launched its futuristic drones in June 2019 and entered the drone delivery battle (see #3). Amazon's drone can fly 15 miles with small packages that weigh no more than five pounds. This allows Amazon to deliver goods to its customers in 30 minutes and can further support Amazon's same-day delivery goal.
Moreover, DHL's drones are already delivering in China (see #3). DHL is partnering with Chinese drone company EHang for the flights. Although the company is only delivering in Guangzhou right now, DHL is working to covering more area in the coming future.
Follow the link below to learn more about FedEx's latest move on its air freight.
FedEx will cut air freight capacity after 50% margin loss – Emma Cosgrove, Supply China Dive
3. Thailand bans plastic bags to reduce single-use plastic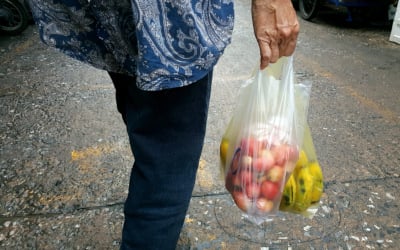 Plastic is an important material and we can see it almost everywhere in our daily lives. But in the meantime, plastic pollution has become one of the biggest environmental issues globally. The pollution is harming the lands and oceans and countries are making efforts to solve this problem.
Recently, Thailand has officially banned plastic bags to reduce single use plastic. According to the new law, major mall retailers and the 7-Eleven convenience stores will no longer distribute plastic bags. Customers have to bring in their own bags or pay for a reusable cloth-bag.
Earlier before launching the ban, Thailand government has launched a public awareness campaign to make plastic bags taboo. The campaign went well and has reduced the use of plastic bags by about 5,765 tons in 2019, according to Thailand's ministry of Natural Resources and Environment.
Varawut Silpa-Archa, Minister of Natural Resources and Environment, said:
Thailand was ranked sixth among the world's top countries that dumps waste into the sea. During the past five months, we were down to 10th.
However, some remote markets and stores are still using plastic bags. It's not easy to change people's behavior and Thailand still has a long way to go in solving plastic pollution.
Plastic waste is a rising problem in Asia
Plastic waste is a problem long hovering in Asia. Not only Thailand, many Asian countries are troubled by plastic waste.
China used to the biggest plastic waste dumping ground for western countries. Chinese government has banned imports of recyclable materials since January 2018. This ban has received a huge success as China's recovered plastic imports have since fallen 99 percent.
After China's ban, Malaysia became new plastic waste dumping ground unfortunately. Due to China's ban, Malaysia imported more than 192,000 metric tons of plastic waste in the first 10 months of 2018 and it was a 132 percent jump from 2017.
Yeo Bee Yin, Malaysia's Minister for Energy, Technology, Science, Climate Change, and Environment, explained her anger to National Geographic:
I hate seeing my country as the dumpsite for the developed world ……You [the U.S.] have to mind your waste in your own backyard. Especially the non-recyclables.
Manufacturers can eliminate plastic use during production
Solving the plastic pollution problem cannot rely on the efforts of a single party. Multiple parties including brands and manufacturers should act to reduce plastic use from their own perspectives.
For example, some famous toy brands are actively reducing plastic used in their products. One of the biggest toy manufacturers Hasbro has announced its plan to phase plastic out of its new product packaging (see #2).
According to Hasbro, the company aims to eliminate all plastic packaging in their new toys by the end of 2022. Still Hasbro's toys will be made from plastic, but the company is "actively exploring" alternate sustainable materials for their future products.
As for manufacturers, there are two suggestions that can help to be more environmentally compliant:
Use recovered plastic. Instead of using virgin plastic, using recovered plastic can be a way to reduce plastic use. It can also be a selling point in the sustainable market trend.
Use easier-to-recycle plastic. There are more than 43,000 types of plastics. Give plastic waste a second life by finding substitutions for highly-toxic plastics.
In the future, the world will pay more attention on environment protection and the ones being sustainable can be the ones who achieving long-term development.
Follow the link below to learn more about Thailand's plastic bag ban staring 2020.
Thailand Begins the New Year With Plastic Bag Ban – Jordan Davidson, EcoWatch
---
We're constantly scanning the web for top manufacturing stories and news. If you'd like to submit an article for consideration for our weekly Best in Manufacturing, send us a message and let us know.