Learn about why H&M is using AI, China's latest plastic ban and Walmart's robotic strategy in this week's roundup.
Best in Manufacturing – February 16, 2020
Each Sunday, we publish a list of top articles and other content related to manufacturing in areas like quality control, product development, supply chain management, sourcing, auditing and law.
1. H&M uses AI to achieve sustainable supply chain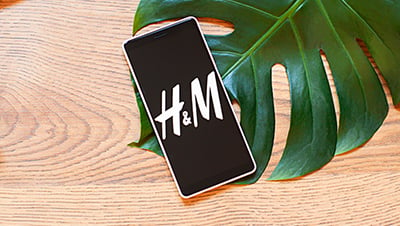 Artificial intelligence (AI) is intelligence demonstrated by machines. It's a technology that help to make our life "smarter". AI experienced a fast growth in the twenty-first century and has been implied to more p arts of the society. Recently, fast fashion giant H&M is using AI to make its supply chain more sustainable.
For fashion companies like H&M, sustainable means to trace the source of its material and understand environmental nuances of every step. AI can help H&M source its supply chain to align demand and supply and make it more transparent.
Arti Zeighami, global head of advanced analytics and AI at H&M, said the company is using AI to precisely honed demand forecasts:
We're actually working very specifically on being able to, for instance, calculate and quantify how many cases you're going to buy [of any item].
Zeighami said also that H&M will use fewer resources, create fewer emissions and produce less waste by using AI.
H&M is planning to use sustainable fabric
Due to the wasteful nature of the fashion industry, many brands are sourcing more sustainable material. H&M is no exception. This fashion giant has announced that it will be selling garments made from Circulose since this season.
Circulose is a sustainable fabric made from 100 percent cotton recycled clothing and garment production waste. It's is produced by a Swedish fashion company called Re:newcell. According to H&M's needs, Re:newcell will create a new kind of Circulose which is half and half viscose.
Actually, 95 percent of the cotton that H&M sources is either recycled or sourced in a more sustainable way. The brand has planned to use only recycled or sustainably sourced materials by 2030.
H&M is the first retailer selling garments made from Circulose. Erik Karlsson, H&M's investment manager for sustainable fashion, said the company will also help start-up companies like Re:newcell reach scale.
Zara is also using sustainable material
Actually, more brands are turning to sustainable material for their garment products. In August 2019, another fast fashion giant Zara has pledged to use 100 % sustainable fabric by 2025 (see #3).
According to Zara, the brand will use these fibers to achieve its plan: sustainable or organic cotton and linen, sustainable viscose and recycled polyester. These fibers already make up almost 90 percent of the brand's raw materials.
Zara's efforts are a result of new innovations in sustainable, recycled and organic fabrics. Bea Padin, a Zara designer, said an interview with Vogue:
Today we have more scope for doing this because there are more recycled and organic fabrics. The industry throws up new design opportunities, which constitute a very appealing challenge.
In short, Sustainable is an unstoppable trend. If you are in the garment industry, you should follow the trend and make your products more sustainable.
Follow the link below to learn more about Chinese manufacturing's future.
H&M's AI operation helps make its supply chain more sustainable –Emma Cosgrove, Supply Chain Dive
2. China issues harsher ban on single-use plastic
As one of the largest country in the world, China has been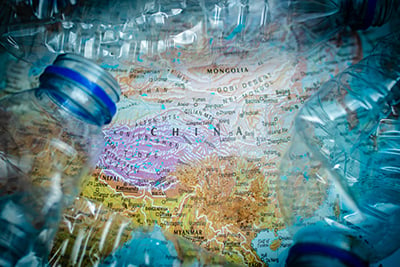 struggling for years to fight the plastic waste. In 2008, China banned retailers from giving out plastic bags for free to reduce plastic use. After a decade, this country has issued a harsher ban on plastic.
According to the new policy, the government will ban non-degradable bags in major cities by the end of 2020 and in all cities and towns by 2022. What's more, the restaurant industry must reduce the use of single-use plastic items by 30 percent and hotels must not offer free single-use plastic items by 2025.
The new policy aims to reduce China's plastic waste domestically. As once world's largest importer of plastic waste, this country has also banned foreign plastic waste imports.
Back in 2017, China has banned imported plastic waste to save itself from a dumping ground. This ban was effective as China's recovered plastic imports have since fallen 99 percent.
Asian countries are working to reduce plastic waste
However, plastic waste won't disappear out of thin air. Since China's plastic waste import ban, tons of plastic waste go to other Asian countries like Malaysia. The waste has harmed their environment and now other Asian countries are working to cracked down against plastics.
Thailand issued a plastic bag ban in January to reduce single-use plastic (see #3). Major mall retailers and small 7-11 stores no longer provide single-use plastic bags. Customers can only use their own bags or pay for a reusable cloth-bag.
Indonesia has also launched its plastic ban in January. All single-use plastics will be banned from street markets and shopping malls in its capital Jakarta.
What's more, India is planning to shelve a countrywide ban on single-use plastic products.
Manufacturing industry is trying to get rid of single-use plastic
Annually, human produce over 300 million tons of plastic and half of them is single-use purpose. Those single-use plastic has only one life and will seriously pollute the land and ocean. No matter you are a manufacturer or an importer, you should reduce single-use plastic use to achieve sustainable development.
The best way is to find another material to replace plastic. If not, it will be good to use recovered plastic or easy-to-recycle plastic. It can be a way to reduce single-use plastic waste and stay environmental compliance.
Take one of the biggest toy manufacturers Hasbro as example. This company has announced its latest plan to phase plastic out of its new product packaging (see #2). Hasbro aims to eliminate all plastic use in its product packages by 2022.
To reduce the use of single-use plastic and save the environment, more countries will issue ban on single-use plastic. Business in the manufacturing industry better act first to reduce plastic use and win the market of sustainable.
Follow the link below to learn more about China's new plastic ban.
Single-use plastic: China to ban bags and other items – staff, BBC
3. Walmart implements robotic strategy to its stores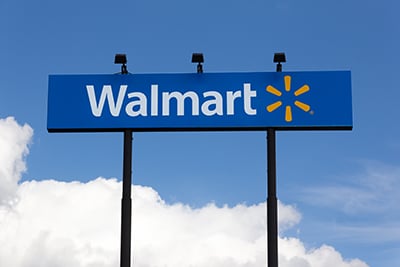 Walmart is a retail giant and it owns 11,766 stores worldwide. It takes much human resource to manage all its stores and Walmart is turning to a high-tech method: robots.
Walmart's robots will do "repeatable and predictable" tasks like scanning shelves for out of stock items. The robots will also take over jobs like monitoring store shelves, cleaning floors and unloading inventory. By letting robots doing repeatable works, the store employees can focus more on other tasks like improving its customer experience.​
A Walmart spokesperson noted in an email:
(Robots will let store employees) to focus on serving customers and addressing areas of the store with the most need…We truly look at these robots as assistants to the associates and their jobs.
According to Walmart's press release, Walmart will expand this robotics technology to an additional 650 Walmart stores in 2020. This will bring robotics to a total 1,000 Walmart store.
Robotics is the future
Robotics is the new future and more companies are implying robotics to their service or supply chain. Popular ecommerce platform Shopify added robotics to improve its fulfillment service in September 2019 (see #3).
Shopify is partnering with robotics startup 6 River Systems (6RS) and use 6RS's collaborative robot ("cobot"). The cobots will help human workers with picking, sorting, packing and reduce waste time.
Logistic provider DHL has also launched robotics in its innovation center to improve its service (see #3). DHL has different kinds of robots for different use. For instance, the "Follow Me" robot help to reduce the long walking in the warehouse while "Neo Avidbots" help to do repetitive tasks like packaging.
Robotics is part of DHL's "Strategy 2025" and the company plans to invest about $2.2 billion by 2025 to support this strategy.
Walmart is heading next-day delivery
With robots helping in warehouse fulfillment, Walmart is heading for a faster delivery service. In April 2019, Walmart announced its new next-day delivery service and "declared war" on Amazon.
The new service began in Phoenix, Las Vegas and Southern California. Walmart didn't release the cost of its next-day delivery but the company was confident. Marc Lore, head of Walmart's e-commerce business in the U.S., said:
We have been working on this for the past several years. We've been investing ... and now we are in the position to reap the benefits.
This service doesn't cover all the product Walmart sells but it's available for more than 200,000 items on its website. Currently it's only free for an order over $35. Walmart said it will make more items available to ship next day over time. Lore added:
This is the future of the Walmart.com supply chain. The more products we add to this experience ... the more profitable the orders will be.
Follow the link below to learn more about Walmart's robots in its stores.
Walmart expands robots to 650 additional stores –Tatiana Walk-Morris, Retail Dive
---
We're constantly scanning the web for top manufacturing stories and news. If you'd like to submit an article for consideration for our weekly Best in Manufacturing, send us a message and let us know