Learn about China's rebounded manufacturing index, Vietnam's unfulfilled potential in the trade war and Bangladesh's RMG industry in this week's roundup.
Best in Manufacturing – December 22, 2019
Each Sunday, we publish a list of top articles and other content related to manufacturing in areas like quality control, product development, supply chain management, sourcing, auditing and law.
1. China's manufacturing rebounds, is made-in-China "safe" again?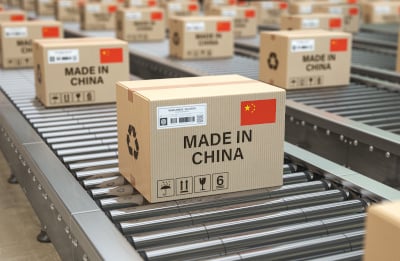 China's factory activities are shrinking at sharp pace due to the U.S.-China trade war and. In October, Chinese manufacturing activity fell to 49.3, which was an eight-month low. However, China's manufacturing showed signs of revival in November.
According to the latest manufacturing Purchasing Managers' Index (PMI) report, China's PMI rose to 50.2 in November. This index was higher than Bloomberg's estimation (49.5) and the increase was the first time in 6 months.
Generally, a reading above 50 signals growth in the sector while below 50 indicates a contraction. Does the rising index mean China's manufacturing is recovering from the trade war hit? Some economists are holding a negative answer.
Lu Ting, chief China economist at Nomura Securities, said the future is still unclear:
We don't think such a rebound suggests a bottoming out of the economy, as strong growth headwinds remain, especially from the cooling property sector and China's worsening fiscal situation.
Liang Zhonghua, chief macro analyst at Zhongtai Securities's research institute, said October's low base figure and the overseas' holiday demand might have drove the rise in November. China's manufacturing might be still under a downturn as short-term indicators are volatile.
Electronics manufacturers still choose China
Does manufacturing opportunity die in China? No. Big brands and importers still take Chinese manufacturing as a sourcing opportunity. For example, famous electronics company Panasonic is going to build a new consumer electronics plant in China.
Panasonic will place this plant in Jiaxing, Zhejiang province. This new plant will be Panasonic's first plant in China in over 16 years. Panasonic will invest $41 million in this plant to manufacture kitchen appliances like microwaves ovens and rice cookers.
According to Panasonic, the new plant will start operation in 2021. Panasonic will set up a new company to operate the plant and develop products that incorporate Internet of Things technology.
Additionally, tech giant Apple will move its Mac Pros' assemble from the U.S. to China. Apple had been assembling the model in Texas since 2013. But the training and custom tools required has slow down the production and the Texas plant has largely moved to manufacturing for other companies.
However, Apple's new Mac Pro will still have some U.S.-made components. The company has not put the most technical manufacturing part in China. An Apple spokesperson acclaimed that "final assembly is only one part of the manufacturing process."
Find your Asia sourcing alternatives
Although China's manufacturing is still one of the strongest in the world, the impact of the high tariffs is unignorable. The "Phase two" of a trade deal looks less likely now as both sides are still struggling on "Phase One". If you are an importer, the best way is to find your Asia sourcing alternatives beside China.
China has a mature manufacturing industry but you still can find a new Asia sourcing country accord to specific product type:
Follow the link below to learn more about China's PMI increase in November.
China's manufacturing sees surprise gain in November but analysts warn economic downturn has yet to bottom out – Finbarr Bermingham, South China Morning Post
2. Why did Vietnam fail to take advantages of the trade war?
The U.S.-China trade war has been going for almost a year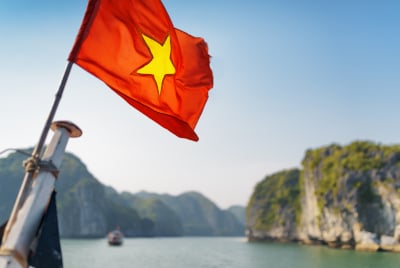 and a half but there's still no sign of its end. The trade war has been squeezing Chinese factory orders to other Asian countries. And Vietnam might be the biggest beneficiary.
Lower labor cost and land rent, government incentives and preferential tax rates are luring companies to Vietnam. As a result, Vietnam has become a favored site for investors fleeing China.
According to consultancy firm IHS Markit, the U.S.'s imports from Vietnam rose by 34.8 percent year on year (YOY) from January to September in 2019. Meanwhile, the U.S.'s imports from China dropped 13.4 percent YOY.
It could have been Vietnam's best chance to become a giant in manufacturing but it seems like Vietnam has lost the chance. Vietnam's lags has been magnified by the trade war and are even driving some business out of Vietnam.
Vietnam can't fill the shoes of China's manufacturing hub
The first thing that drags Vietnam is its population. Vietnam is a small Southeast Asian country and its population is just 7 percent of China's 1.4 billion. The small size of population has greatly limited the number of workers in Vietnam. Its small population has further restricted the number of skilled labors.
Skilled labor shortage is limiting Vietnam's manufacturing prospects (see #3). Only 12 percent of Vietnam's 27.5 million workforce is highly skilled. The accelerating investment in high-tech manufacturing sector is making Vietnam's insufficient in skilled labor even more obvious.
The second thing is the inadequate infrastructure in Vietnam. Vietnam only ranked 39th in the World Bank's 2018 Logistics Performance Index while China ranked 26th. The poorly built roads and congested ports increase transportation time and reduce efficiency.
Moreover, the labor law in Vietnam is also painfully slow to adapt to the global standard. The Vietnam government took around three years to amend Vietnam's Labor Laws in line with international standards. The law was finally approved on Nov 2019 but will not come into effect until 2021.
Despite the limitations, Vietnam might still be the first choice besides China
Indeed, Vietnam can't replace China as a new "world's factory". But the country still has many advantages that makes it stand out of other Asian countries.
Vietnam is developing its tech manufacturing capacity and is becoming a tech hub. Many Vietnamese who fled the country due to the Vietnam War are now coming back with knowledge, ideas and investments.
The Vietnam government is also investing projects like Vietnam Silicon Valley and Saigon Innovation Hub to further strengthen its capacity.
Also, Vietnam ranks better than China when it comes to the World Bank's ease of doing business – ranking 69th compared to China's 46th. Vietnam has removed the requirement to submit a hard copy of value-added tax returns. The country has also lowered employer's contribution to the labor fund.
Moreover, export-oriented Vietnam manufacturers are highly foreign owned. This can make the transition out of China and into Vietnam much smoother. Vietnamese officials are also considering opening three new special economic zones (SEZs) to attract more business.
Follow the link below to learn more about why Vietnam has lost the opportunity to boost its economy amid trade war.
Unfulfilled potential: Trade war has been a boon for Vietnam, but opportunities have been missed – Joelyn Chan, ASEAN Today
3. Bangladesh's Ready-Made-Garment sector is going more sustainable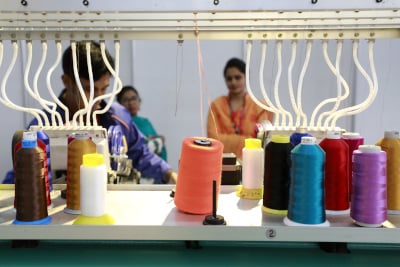 Bangladesh is a small Southeast Asian country famous for garment and textile industry. The country was the world's second-largest Ready-Made-Garment (RMG) exporter in 2018. Bangladesh's garment and textile industry valued at $39.49 billion and accounted for 91 percent of the country's total exports.
The RMG sector is the major driving force of Bangladesh's economy. The RMG sector accounts for 81 percent of Bangladesh's total exports. This sector contributes 20 percent of the country's GDP and employs 20 million people.
The RMG sector is also the major push in Bangladesh's plan to become a middle-income country by 2021. The government has set a goal to achieve apparel exports worth $50 billion by 2021. The RMG can be called as the most important sector in the country.
As the world is experiencing a rising awareness on environment protection, manufacturers in all industries are trying to adapt to the change. To further support its RMG sector and make it more competitive, Bangladesh is making efforts to make this sector more sustainable.
Make the RMG sector "greener" by improving methods of production
Although the RMG sector created huge value for Bangladesh, this sector has also weighed heavily on the usable water reserves. Among all the practices, dyeing is one of most water-intensive and polluting processes.
To solve the problem, some Bangladeshi garment manufacturers are improving manufacturing practices. DBL Group's factory in Bangladesh has upgraded boilers, dyeing and rinsing machines to cut water use. The group connected these facilities to software that monitors water use across each process.
DBL has also upgraded its dyeing technology. Their factory now uses more dyes that bind better to fabric. This limits the volume of water needed in the dyeing process. Fabrics will only need two or three rinses after dyeing, as opposed to six or eight before.
Additionally, some manufacturers are saving water crisis by minimizing the water and harmful chemical use. They are also using pressurized carbon dioxide instead of water as the solvent for dyes.
Strengthened supervision in Bangladesh's RMG sector
Aside from the more sustainable manufacturing process, Bangladesh is also strengthening the supervision in Bangladesh's RMG sector.
In 2013, after the Rana Plaza Collapse took more than a thousand lives, more than 190 Western brands established the Accord on Fire and Building Safety (the Accord) to improve factory safety in Bangladesh.
According to its website, the Accord has inspected more than 1,600 factories with more than 2 million workers. A majority 85 percent of the safety hazards identified during initial inspections have since been addressed.
However, the Accord will expire about six or seven months later. A new monitoring body, the Readymade Sustainability Council (RSC), will take over the Accord's responsibility. The RSC will inherit the Accord's staff and infrastructure once the Accord leaves Bangladesh.
In the future, monitoring bodies will keep improving the safety and working conditions in Bangladesh's RMG sector and make the garment industry more competitive.
Follow the link below to learn more about a "greener" RMG sector in Bangladesh.
How to support the fashion industry for a better RMG sector in Bangladesh – Madiha Athar Khan, Hifi Public
---
We're constantly scanning the web for top manufacturing stories and news. If you'd like to submit an article for consideration for our weekly Best in Manufacturing, send us a message and let us know.